The highlights from the Trump-Merkel presser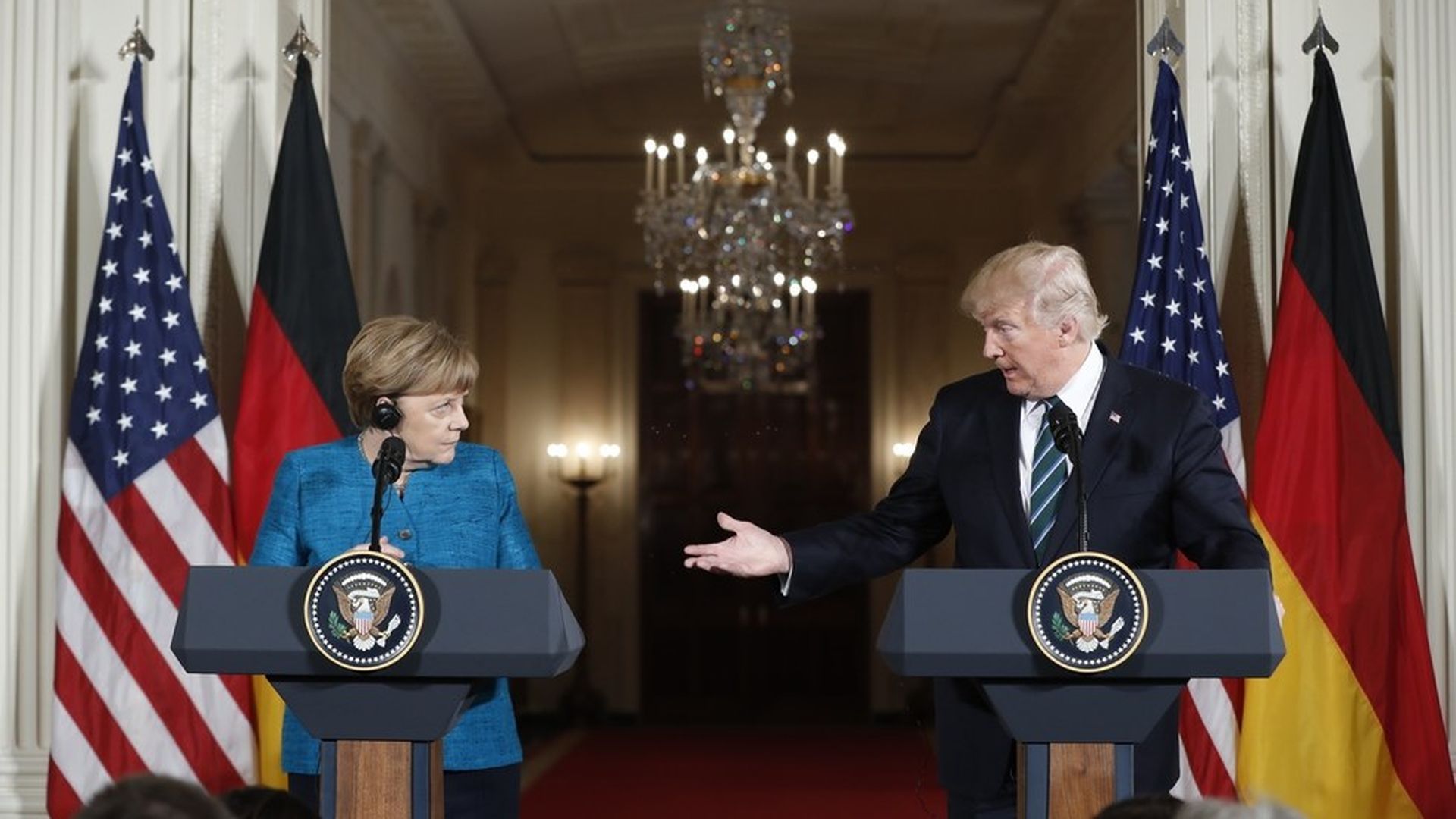 With the cringeworthy non-handshakes out of the way, President Trump and German Chancellor Angela Merkel got down to business at a joint press conference. The presser got more than a little awkward, too. The two leaders might as well have been in different rooms, as they barely addressed one another.
And to cap it off, when asked about wiretapping, Trump told Merkel that "at least we have something in common," referencing reports that the NSA wiretapped Merkel under the Obama administration.
Merkel:
Merkel kicked off her opening statement with a dig at POTUS — "It's much, much better to talk to one another than about one another."
Asked about Trump's style, Merkel said, "Sometimes it's difficult to find compromises, but that's what we've been elected for."
Merkel advocated for helping refugees and added, "This is obviously what we have an exchange of views about."
Trump:
Trump reiterated his "strong support for NATO," but added, "It is very unfair to the United States. These nations must pay what they owe."
Trump said "immigration security is national security" and stated that "immigration is a privilege, not a right."
Trump on trade: "I'm not an isolationist. I'm a free trader, but I'm also a fair trader."
Trump "very seldom" regrets his tweets and called them a way to get around the media.
Go deeper