The highlights from Spicer's press briefing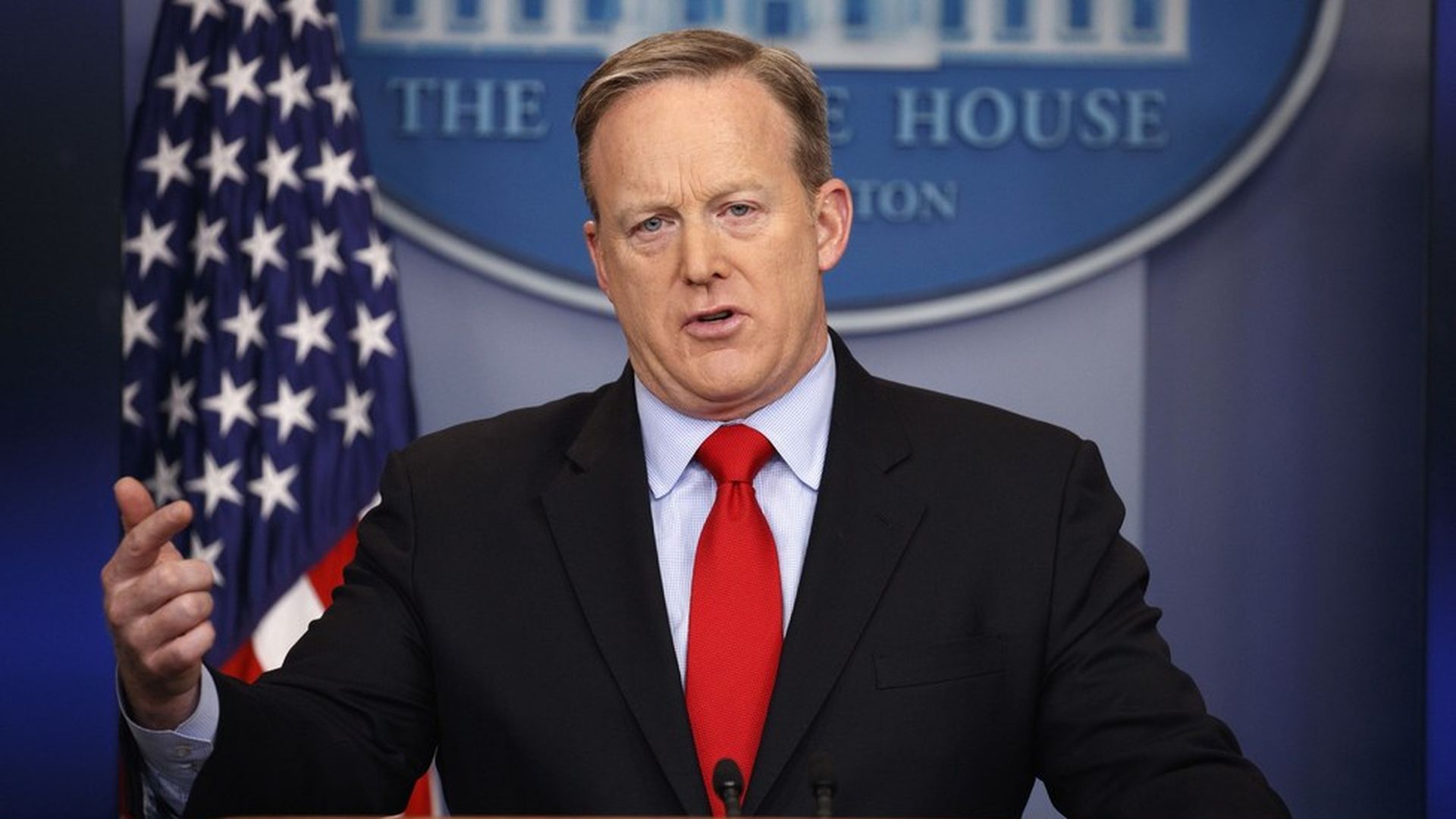 Spicer stated that the hearing tonight, in which Trump will be fighting Seattle District Judge James Robart on his immigration and refugee executive order, is solely "an interim decision" on whether the president's order is enforced. If not, Trump has said that he is prepared to take the order to the Supreme Court. Other takeaways:
Trump on Iran rhetoric: "The Ayatollah is going to realize that there's a new president in office... [Trump] is not going to sit by and let Iran flaunt its violations to the joint agreement."
On list of terrorist attacks Trump says weren't reported: Spicer says many of the attacks didn't get the attention they deserved, and said it undermines the threat that faces our country. Emphasizes that the list was put together AFTER Trump's comments.
Secretary Kelly's comments on not adding countries to travel ban: Spicer said that's the case for "right now," but "nothing is final until the end of the review period" for the executive order.
Timeline of repealing and replacing Obamacare: "I think we can have this done legislatively sooner rather than later, but the implementation might take a little bit longer."
Terrorist in Yemen taunting Trump: Spicer denied that the Yemen raid was to target AQAP leader Qassim Al-Rimi. He reiterated the raid was for "intelligence gathering" and emphasized that it was "highly successful."
Go deeper