The guide to Trump's doghouse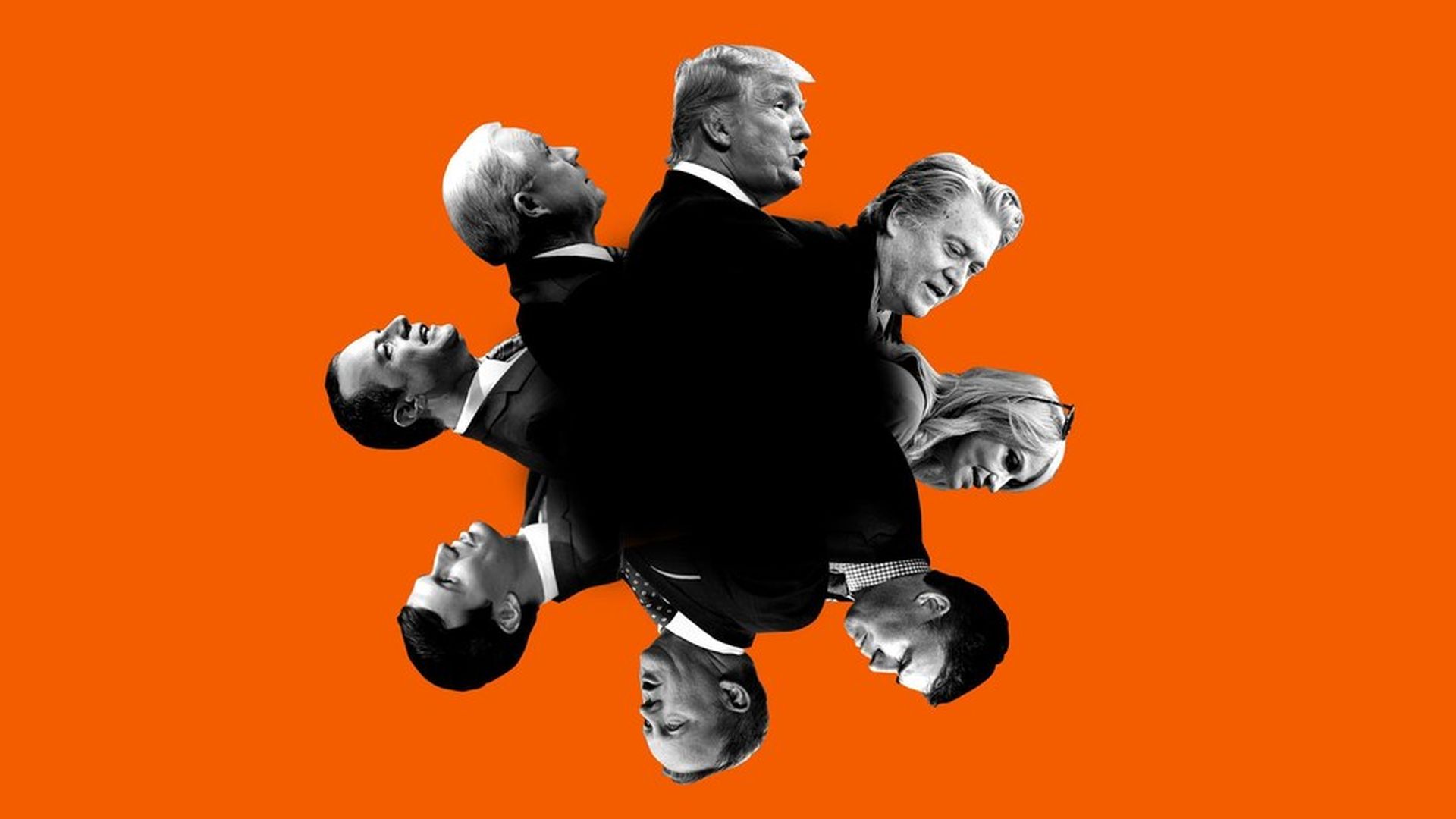 President Trump's close advisors have been falling in and out of favor, even Attorney General Jeff Sessions, who reportedly offered to resign after tensions over his decision to recuse himself from the Trump-Russia probe.
Here are the highlights of a Trump White House perpetually on the verge of an overhaul, and who has fallen out of grace along the way:
Michael Flynn (February): Fired after revelations he gave incomplete information to VP Mike Pence about his conversations with Russian Ambassador Sergei Kislyak. Trump allegedly asked then-FBI Director James Comey to drop the Flynn probe and has said he wants Flynn back in the White House.
Kellyanne Conway (February): After the counselor to the President said Flynn had Trump's "full confidence" but hours later he resigned, her air time dropped off, per CNN. She also came under fire for promoting Ivanka Trump brand products.
Steve Bannon (April): Booted from the National Security Council in April, and after a flurry of coverage suggesting Bannon was the power in the White House, Trump declared he was his own strategist. More recently Bannon was supposed to head up a "war room" for Trump-Russia questions, but those plans are now dead in the water.
James Comey (May): Fired by the president.
Sean Spicer (May): Trump said he was considering cancelling the White House Press Secretary's daily briefings. Spicer hasn't been appearing on-camera as frequently, with Trump noting his disapproval of Spicer's "belligerent persona" before the press and warning of a shuffle to come.
Jared Kushner (May) has been the butt end of Trump's "several snarky, disparaging comments," as the NYT wrote. Earlier this week, Trump used a line on Kushner that he'd previously reserved for Comey, saying "Jared has actually become more famous than me."
Mike Dubke (May) resigned as Trump's Communications Director amidst talk of Trump's hopes to reshuffle his communications operation.
Reince Priebus (May): Dozens of White House officials generally agree that the Chief of Staff is in his lame-duck stage of the role and that his departure is imminent due to his lack of temperament and management experience for the job.
Don McGahn (May): The White House Counsel, who worked on the bungled travel ban rollout and was warned Flynn could cause trouble for Trump, could be included in the rearrangement of Trump advisors.
H.R. McMaster (May): "Trump has complained in front of McMaster in intelligence briefings... has given McMaster less face time. McMaster's requests to brief the president before some press interviews have been declined... McMaster did not accompany Trump to meet with Australia's prime minister..." — Bloomberg's Eli Lake
Why the reshuffling might not be happening: As Axios' Mike Allen writes, "A hot theory is that Trump can't clean house because those inside know too much to be let go, and outsiders (beyond old campaign hands) can't be trusted with what they'd learn."
Go deeper