The big questions surrounding George Papadopoulos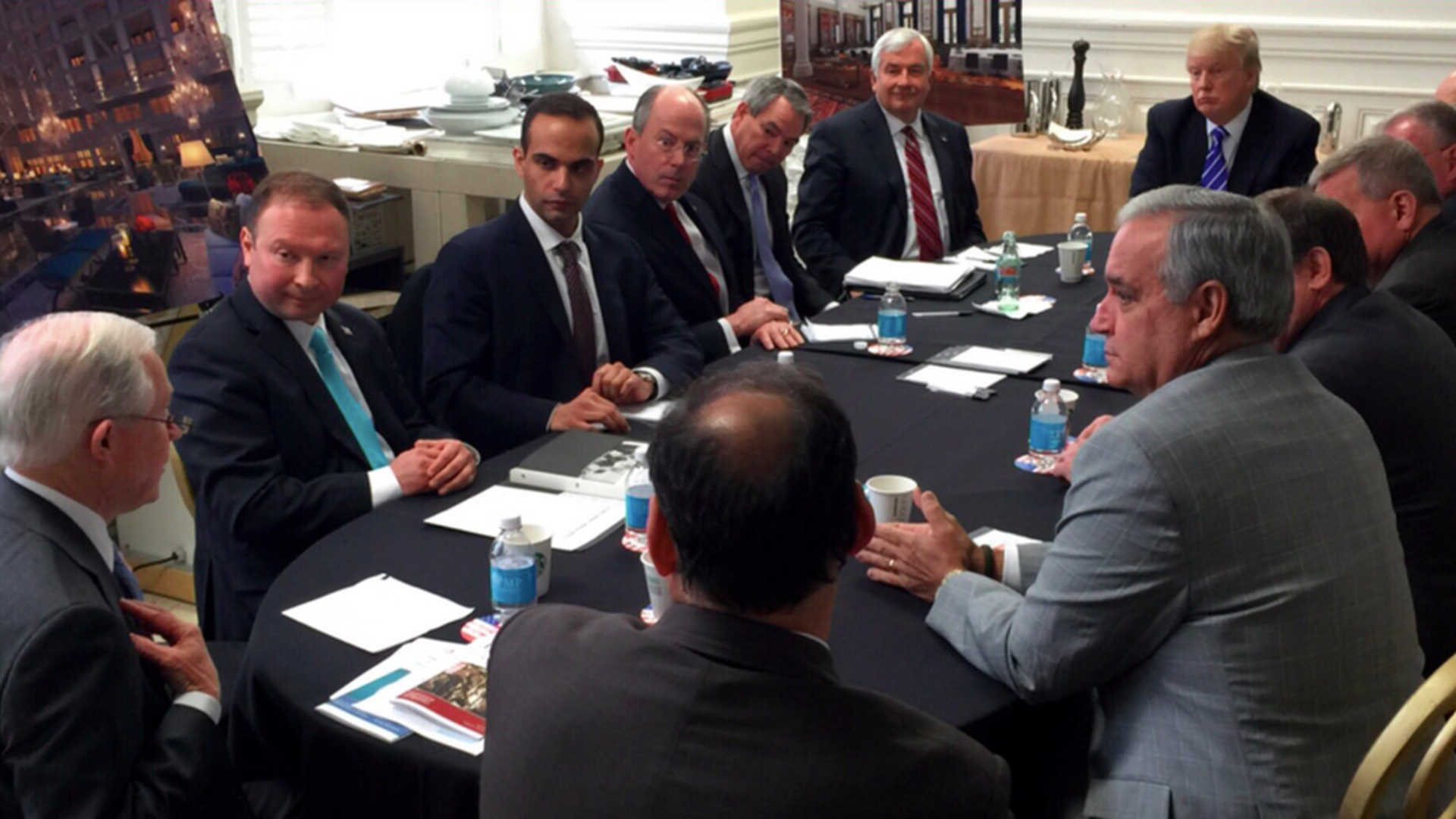 Paul Manafort was the biggest name in the indictments released Monday by Robert Mueller, but the charges announced against George Papadopoulos, a former Trump campaign foreign policy advisor, dealt more directly with campaign activities.
Papadopoulos, who was arrested in July and cut a deal with Mueller earlier this month, allegedly attempted to contact Russian officials in order to facilitate a meeting between Trump and high-level Russian officials.
The big questions:
The events in question took place just days after Papadopoulos joined the campaign. So was Papadopoulos — known for embellishing details of his resume in the past — making legitimate overtures or just a young staffer trying to impress his bosses with foreign policy connections?
What did he have to offer Mueller in order to strike the deal?
Before joining the Trump campaign:
The highlights of Papadopoulos' biography, according to his LinkedIn profile and a report from The Washington Post last year on the Trump campaign's foreign policy advisors:
He graduated from Depaul University in Chicago in 2009 and received a master's degree from University College London in 2010, subsequently branding himself as an "oil, gas, and policy consultant" with expertise in the eastern Mediterranean.
He interned for the Hudson Institute, a conservative think tank in Washington, but inflated his position there on his LinkedIn profile prior to the WaPo report. He also claimed to have delivered a keynote address at a 2008 American Hellenic Institute Foundation conference and taken part in a 2012 Model United Nations conference in Geneva — but both assertions were refuted by others who had taken part.
He worked for Ben Carson's presidential campaign as a foreign policy advisor from November 2015 until February 2016, jumping to the Trump campaign in March 2016.
After joining the Trump campaign:
In March 2016, Papadopoulos learned that he would be an advisor on the Trump campaign. He met with a professor believed to be Joseph Mifsud, the director of the London Academy of Diplomacy, who promised "dirt" from Russians on Hillary Clinton. He met with a Russian woman along with the professor.
Also in March, Papadopoulos suggested that the Trump campaign meet with Russian leadership "to discuss U.S.-Russia ties under President Trump" in an email.
He officially switched to the Trump campaign in May of 2016.
Also in May, Papadopoulos sent an email with subject line "Request from Russia to meet Mr. Trump" to a Trump campaign official.
He was first interviewed by the F.B.I. in January of this year, and told officials that he had begun talking to the Russian woman and professor before he joined the campaign, which was later proven false.
In February, he deleted his Facebook account and then started using a new cell number.
Go deeper