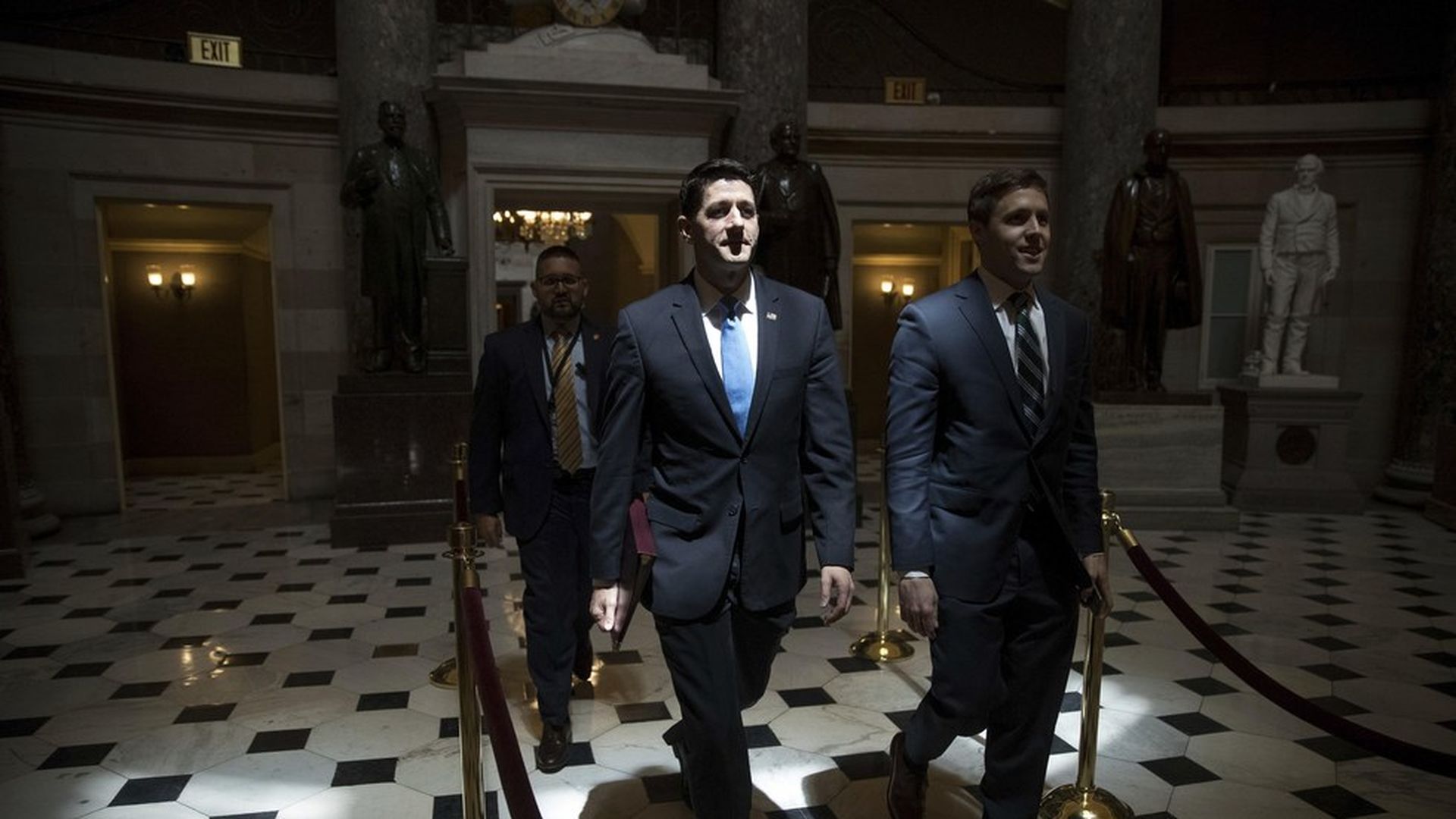 The GOP health care plan passed the House today. Now it's up to the Senate to decide whether the bill will become law. If it passes, some people and businesses will emerge as clear winners, while others will lose out on certain benefits.
Trump and Paul Ryan: The leaders have pushed to make repealing and replacing Obamacare the administration's first big legislative feat.
High-income earners: The bill gets rid of two taxes on individuals earning more than $200,000, or couples earnings more than $250,000 — a 0.9 percent increase on Medicare payroll tax, and a 3.8 percent tax on investment income.
Large employers: The bill eliminates Obamacare's employer mandate, which required large companies to offer affordable coverage for their workers.
People who don't want health insurance: The bill would eliminate the individual mandate.
Reps. Bill Long and Fred Upton: The congressman switched their "no" votes to "yes" votes after their amendment was added.
Go deeper