Spicer won't speculate on if and when Trump will testify on Russia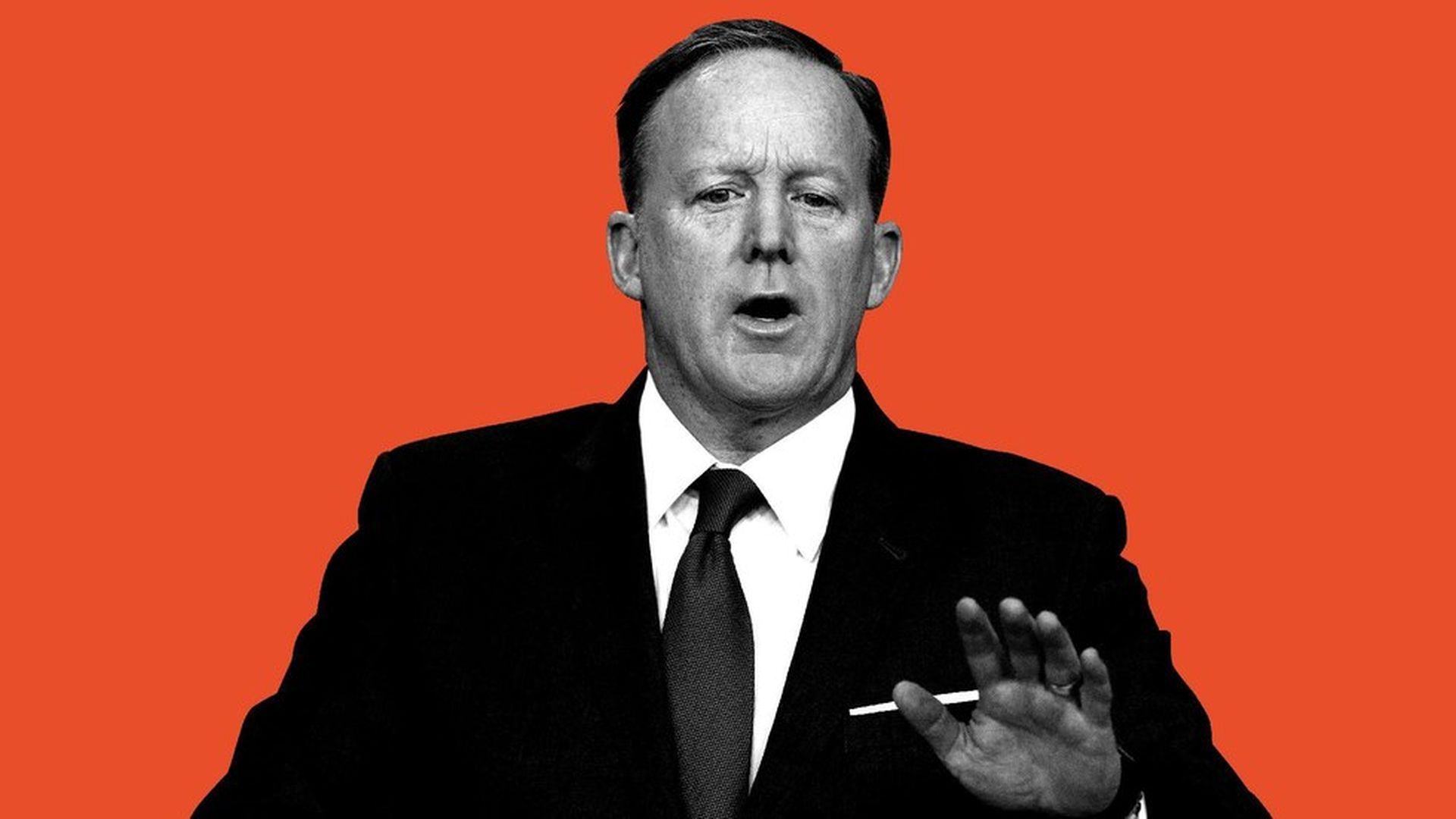 Sean Spicer again said that President Trump will "have an announcement shortly" on whether he taped his conversations with James Comey. Spicer also reaffirmed Trump's willingness to testify under oath on the Russia probe to Special Counsel Robert Mueller, but said he hasn't spoken with the president about whether he would testify before Congress, and wouldn't speculate as to if and when Trump will follow through. Briefing highlights:
Details of Workforce Development Week from Labor Secretary Alexander Acosta:
Apprenticeships: The WH's Workforce Development Week is focused on increasing apprenticeships and skill-based learning "across most if not all industries," said Acosta. He notes that there are 360K job vacancies in manufacturing and 200K in construction for workers if they learned the required skills.
Student-focus: WH is pushing for "private-private partnerships" between colleges and companies, said Acosta. "Apprentices earn while they learn and... avoid substantial student debt that you see with higher education today."
Business backing: "I have spoken to several CEOs. Ivanka Trump has spoken to several CEOs, and there's excitement in the business sector," said Acosta. "Every CEO that I have spoke with has made a personal commitment to pursuing these."
Nod to Ivanka: Acosta repeatedly thanked Ivanka Trump for her efforts in launching the program.
Go deeper