Spicer doesn't know if Trump has seen the Senate health bill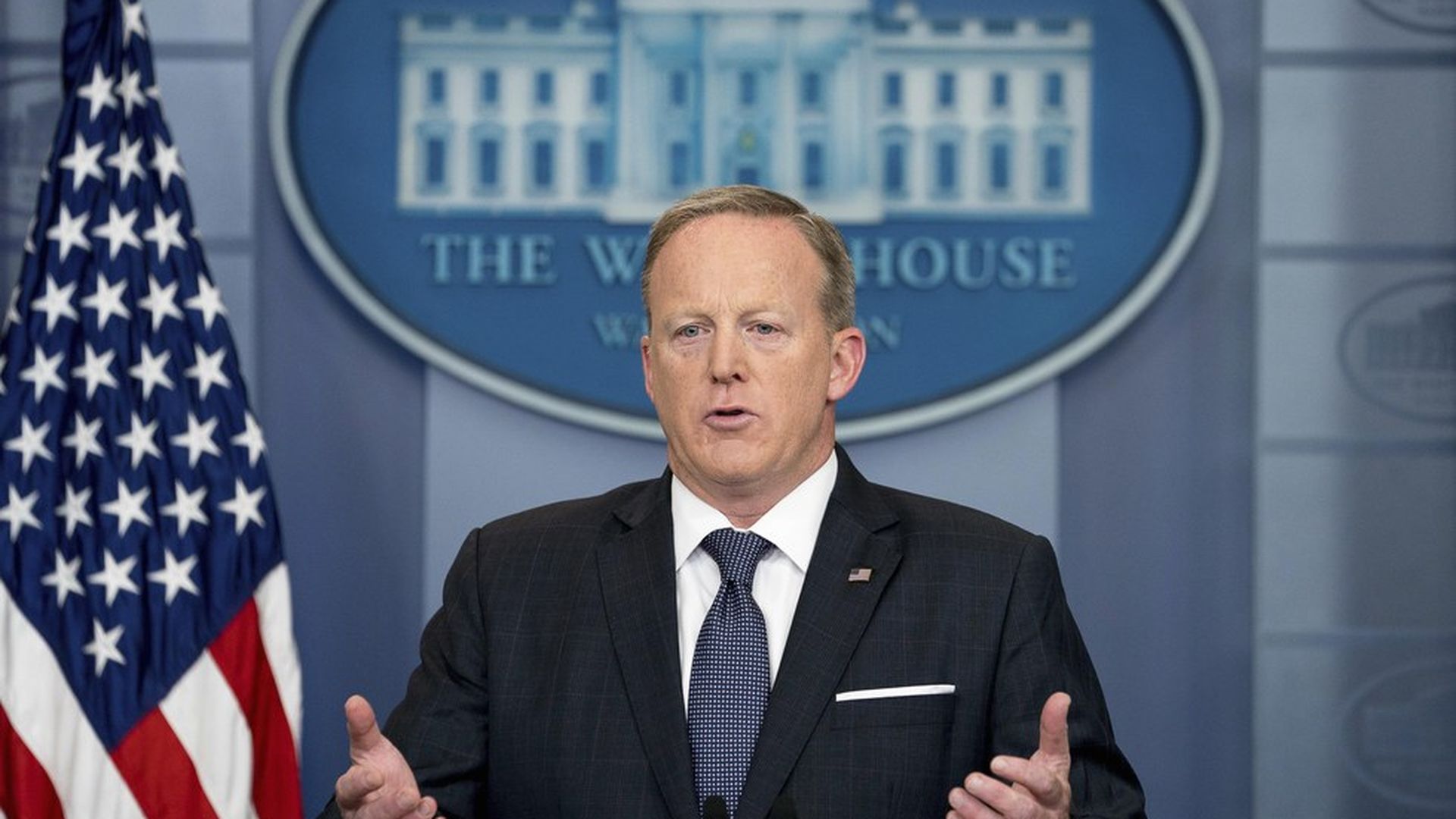 Sean Spicer, who was back at the podium for his first on-camera briefing in 8 days, told reporters Tuesday that he didn't know whether President Trump, or anyone in the White House, has seen a draft of the Senate's health care bill yet — which is set for a vote in the coming weeks — but emphasized that Trump "clearly wants a bill that has heart in it." Spicer also deflected questions on why the Senate has been so secretive in crafting its bill, stating, "It's not our job to go in and dictate how they do it." Other takeaways:
On reports that he may be shifting to a new role within the administration: "I'm right here," joked Spicer, before adding, "we're always looking for ways of doing a better job of articulating the president's agenda." He later noted the communications director role is still open.
On lack of on-camera briefings: "The briefing is one aspect of what we do," said Spicer, contending that Trump and his staff are available to the press a "significant" amount compared to past administrations.
Does Trump believe Russia interfered in our elections? "I have not sat down and talked to him about that specifically," said Spicer.
Senate health care bill: "The president clearly wants a bill that has heart in it," said Spicer, but he still doesn't know if Trump, or anyone in the WH, has seen the bill yet.
On Senate being secretive in crafting health bill: "It's not our job to go in and dictate how they do it."
Hedging on Georgia race: "Historically, special elections don't generally foretell the outcome of races multiple years down the road... This is a district the President won by one point. It's obviously going to be competitive."
Potential North Korea travel ban: "I think the state department is mulling additional advisories, and I'll leave it to them."
Death of Otto Warmbier: "We will continue to apply political and economic pressure... we will continue to work with [China] and others to put the appropriate pressure on North Korea."
Trump's meeting with Ukrainian President: Spicer said the WH will continue to support sanctions on Russia until they exit Eastern Ukraine.
Go deeper