Snap's ad product to compete with Facebook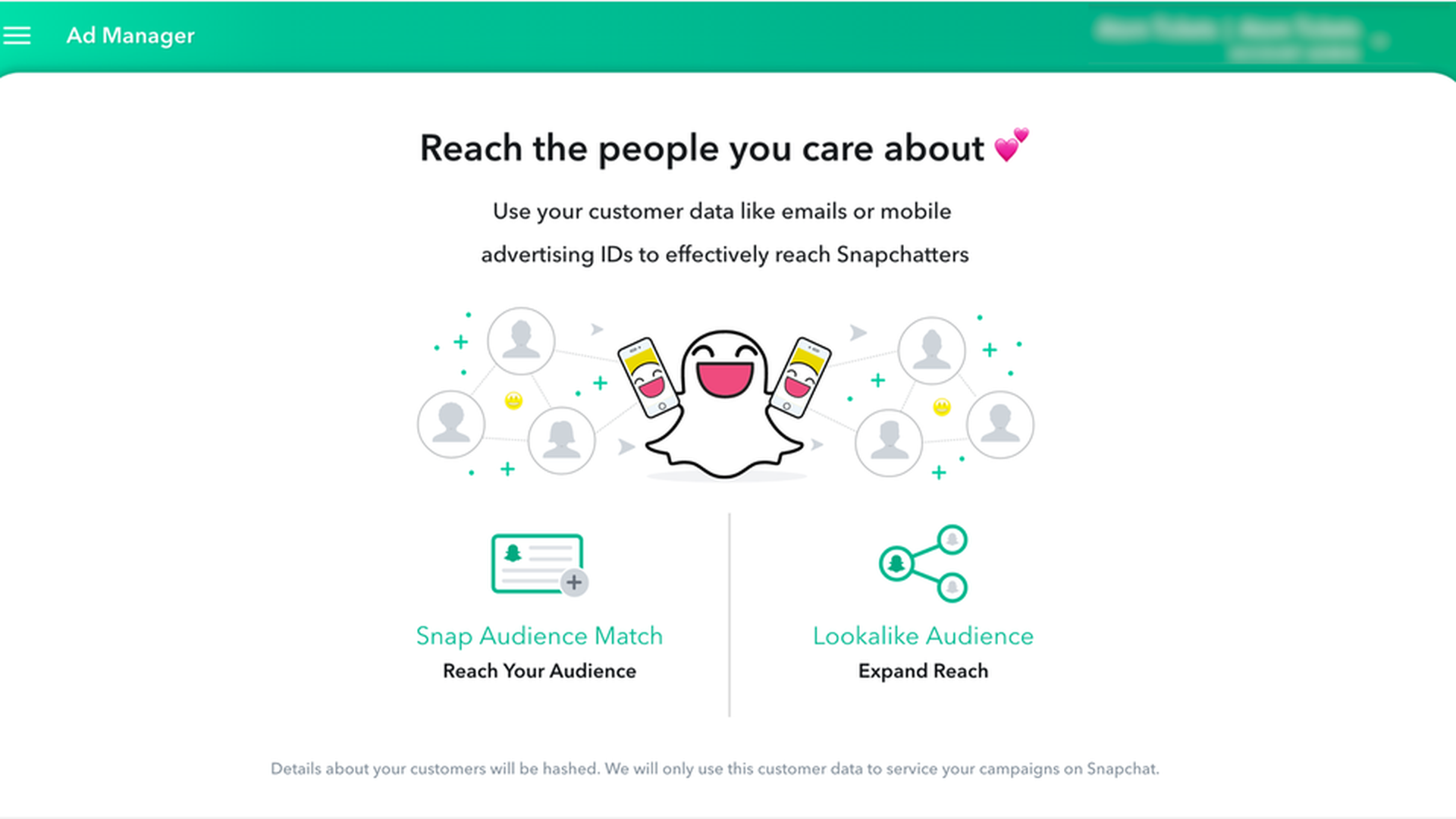 Snapchat has rolled out a new ad product called Snapchat Ad Manager that, starting in June, will let all marketers buy ads on Snapchat and monitor them through an all-in-one digital interface. The new product makes it easier for ad buyers to buy ads quickly and at scale. They will be able to manage their ad creative and targeting. With a new dashboard, they will also be able to test their ads on a phone to see what they will look like in the app.
Why it matters: These new capabilities will lower the barrier of entry to buy Snap ads, making it easier for small and medium-sized businesses to work with the platform. Facebook-owned Instagram, which has been eating at Snapchat's user growth since launching a Stories feature, has seen enormous success using similar tools to lure small business advertisers.
Go deeper