Sessions recuses himself from Trump investigations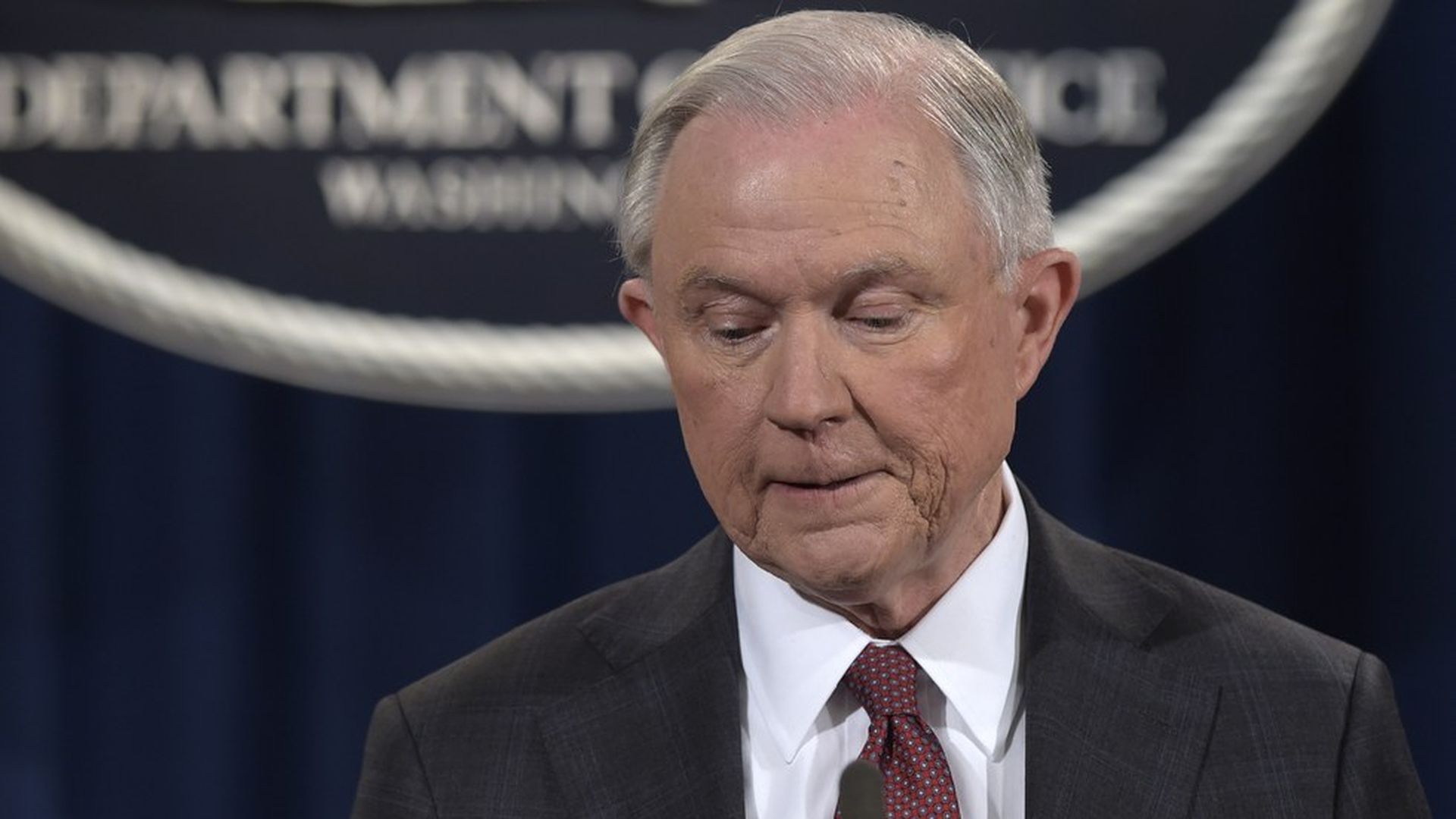 Attorney General Jeff Sessions held a press conference to announce his recusal from any ongoing investigation of the Trump campaign's contact with Russian officials. His announcement came after reports last night that he met twice with the Russian ambassador to the U.S. but denied any such contacts during his Senate confirmation hearings.
To kick it off: "I never had meetings with Russian intermediaries or Russian operatives about the Trump campaign."
But: "Since I had involvement with the campaign, I should not be involved with any campaign investigation...Therefore, I have recused myself from the matters that deal with the Trump campaign." Sessions was already considering recusal and had an initial meeting with staff on Monday and a follow-up planned for today before the reports hit last night.
His September 8 meeting with the Russian ambassador: "I don't remember a lot of it." He added, "We talked a little bit about terrorism, as I recall, and the subject of the Ukraine came up." He said the conversation got "testy."
Like high school but more political: "Most of these ambassadors are gossipy...but I don't recall any type of political campaign discussions."
Go deeper