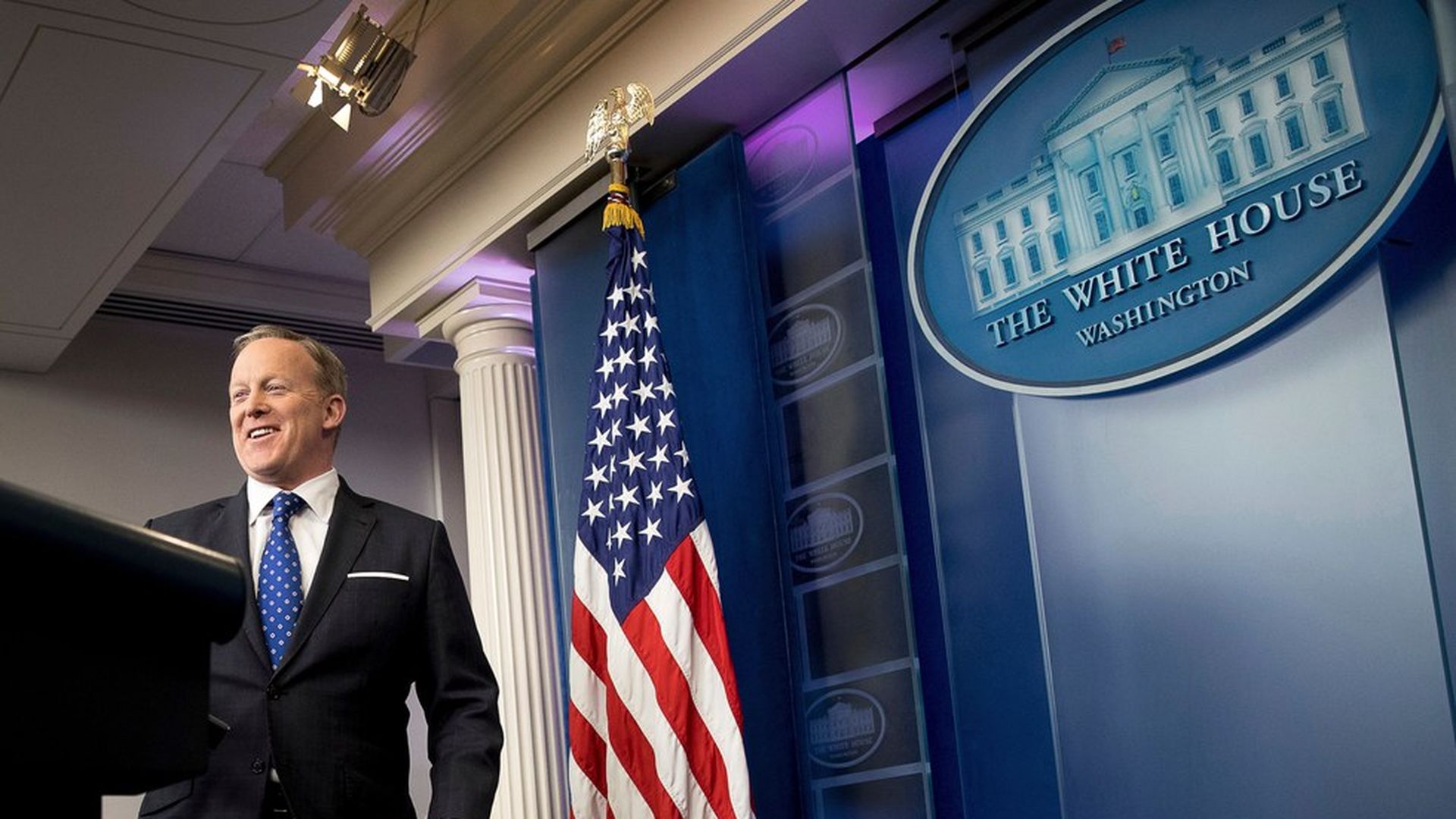 Sean Spicer, who officially left the White House on Aug. 31, has signed with Worldwide Speakers Group, per Politico. His first paid speaking gig will reportedly take place in New York City on Sept. 11, at investment bank Rodman & Renshaw's annual conference.
Departing WH press secretaries have historically been coveted by major TV networks, with Josh Earnest, Barack Obama's last press secretary, working as a political analyst at NBC News and MSNBC. And Spicer will likely follow suit, as his inside role in the Trump administration puts him in high demand.
Spicer is also looking to land a book deal, according to Politico, and his agent Robert Barnett has reportedly been visiting various networks to negotiate a potential deal.
Worldwide Speakers Group clients include former House Speaker Newt Gingrich, Fox contributor Tomi Lahren, and former Obama communications director Jen Psaki, among others.
Go deeper: What other former Trump administration officials are doing now.
Go deeper