Sean Hannity denies sexual harassment allegations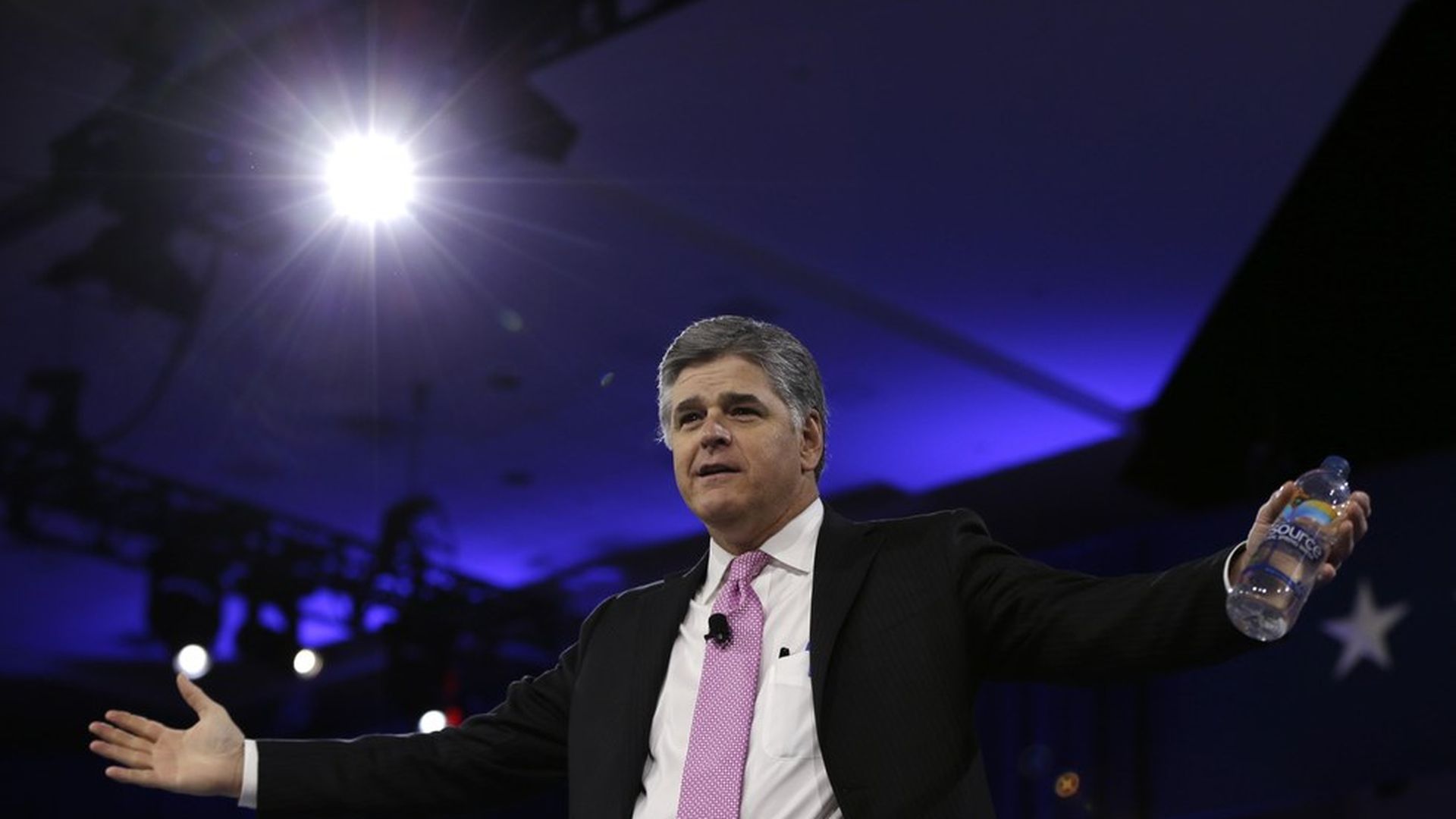 The accusation: Debbie Schlussel told Tulsa, Oklahoma radio station KFAQ that Hannity repeatedly attempted to lure her to his hotel during a book signing event in Detroit. She said Hannity called her after the show and yelled at her, "it was made clear to me that I didn't go back to his hotel with him after."
The defense: Hannity told the New York Daily News that Schlussel has been lying about him for "well over a decade" and that she "has a history of making provably false statements against me in an effort to slander, smear and besmirch" his reputation.
Why this matters: The accusations are the latest in a series of sexual harassment claims made against male Fox News employees.
Go deeper