Scoop: NBC's daily Snapchat show posts monster numbers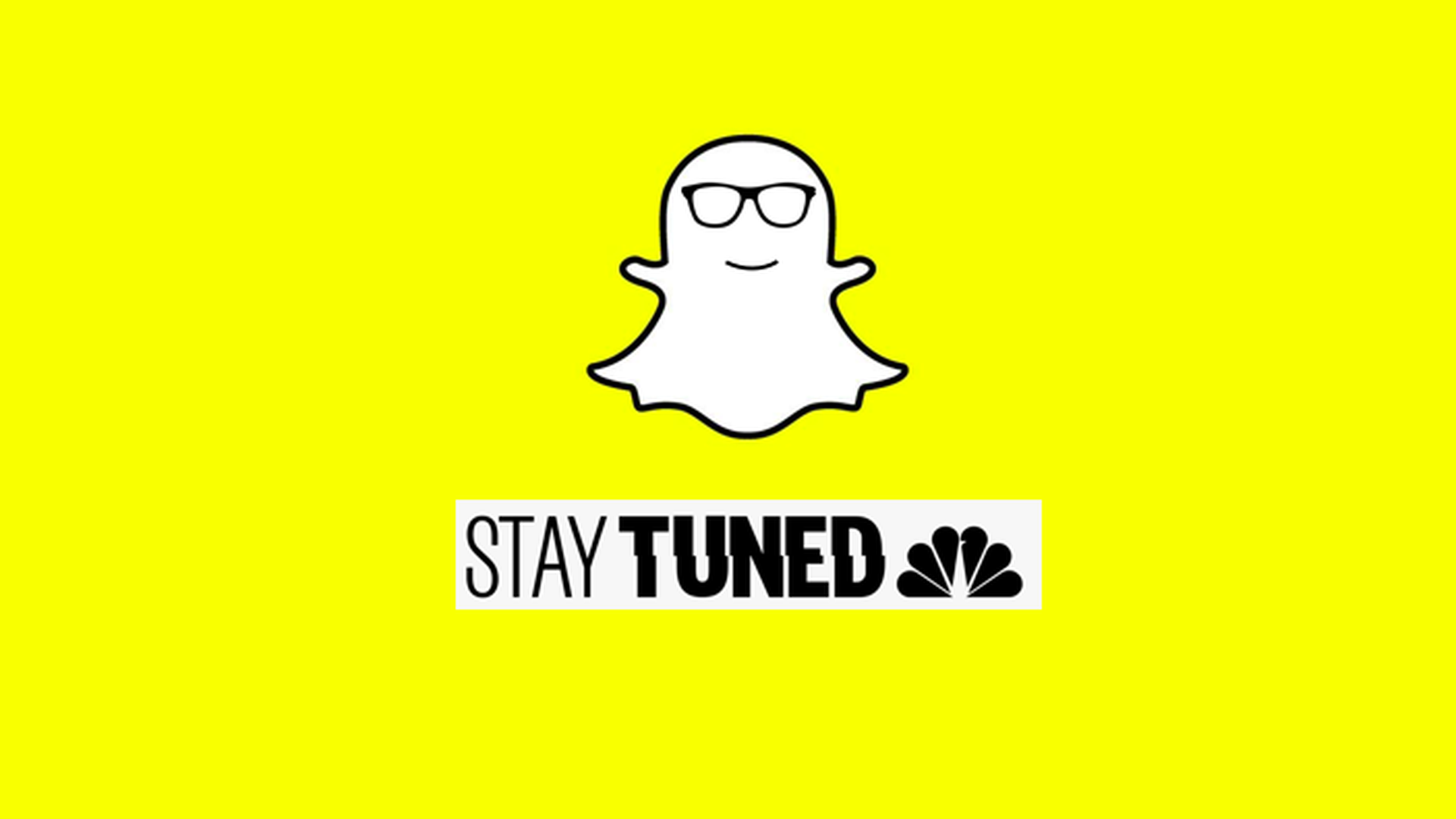 In less than a month, over 29 million unique viewers have already watched "Stay Tuned," NBC News' daily Snapchat Discover show, Axios has learned.
Why it matters:
Millennials are actually watching news shows: Getting nearly 30 million young people to watch a hard news show is an enormous feat, given that millennials don't typically watch TV news show on cable. (The average cable news viewer is over 60 years old.)
Video news is going mobile: Snapchat uses its own measurement techniques that are different from television ratings (they measure a view as a video being opened), so a direct comparison cannot be made to TV, but the success of "Stay Tuned," combined with the success of Snapchat's original political newscast "Good Luck America," demonstrate a major shift in how TV news will transition to mobile in the digital age.
Snapchat isn't just a place for Kardashian selfie videos: The success of "Stay Tuned" speaks to Snapchat's ability to successfully serve hard news content to its millennial audience, not just tabloid gossip and reality TV.
It's an example of NBC's digital investments paying off. The network hired a 30-person, standalone staff to produce the show to reach younger audiences, and it's working. It's part of its larger goal to expand its digital footprint and extend its reporting on more platforms. In June, NBC News launched "Left Field," a new digital video journalism unit following a site-wide redesign.
"We had several goals heading into this project, including understanding a platform that will help to define mobile television, and reaching a younger audience that we would likely not reach on our more traditional digital and TV outlets. Stay Tuned has checked both of those of boxes," said Nick Ascheim, SVP of NBC News Digital.
Audience breakdown:
More than 60% of the "Stay Tuned" audience is under 25 years old.
More than 40% of daily viewers watch at least three days a week.
The show amassed 1 million subscribers just two and a half weeks after launching, making it one of the fastest-growing shows on Snapchat.
About the show: "Stay Tuned" is anchored by NBC News and MSNBC correspondents, Gadi Schwartz and Savannah Sellers, are co-hosts for the show. The two host 2-3 minute segments daily that feature on-camera guests and field interviews. The episodes air at 7:00 a.m. and 4:00 p.m. Monday through Friday and at 2:00 p.m. on the weekends. A new graphics package for the show debuts today.
Disclosure: NBC is an investor in Axios.
Go deeper