Russian minister: Trump and Putin may have held other G20 meetings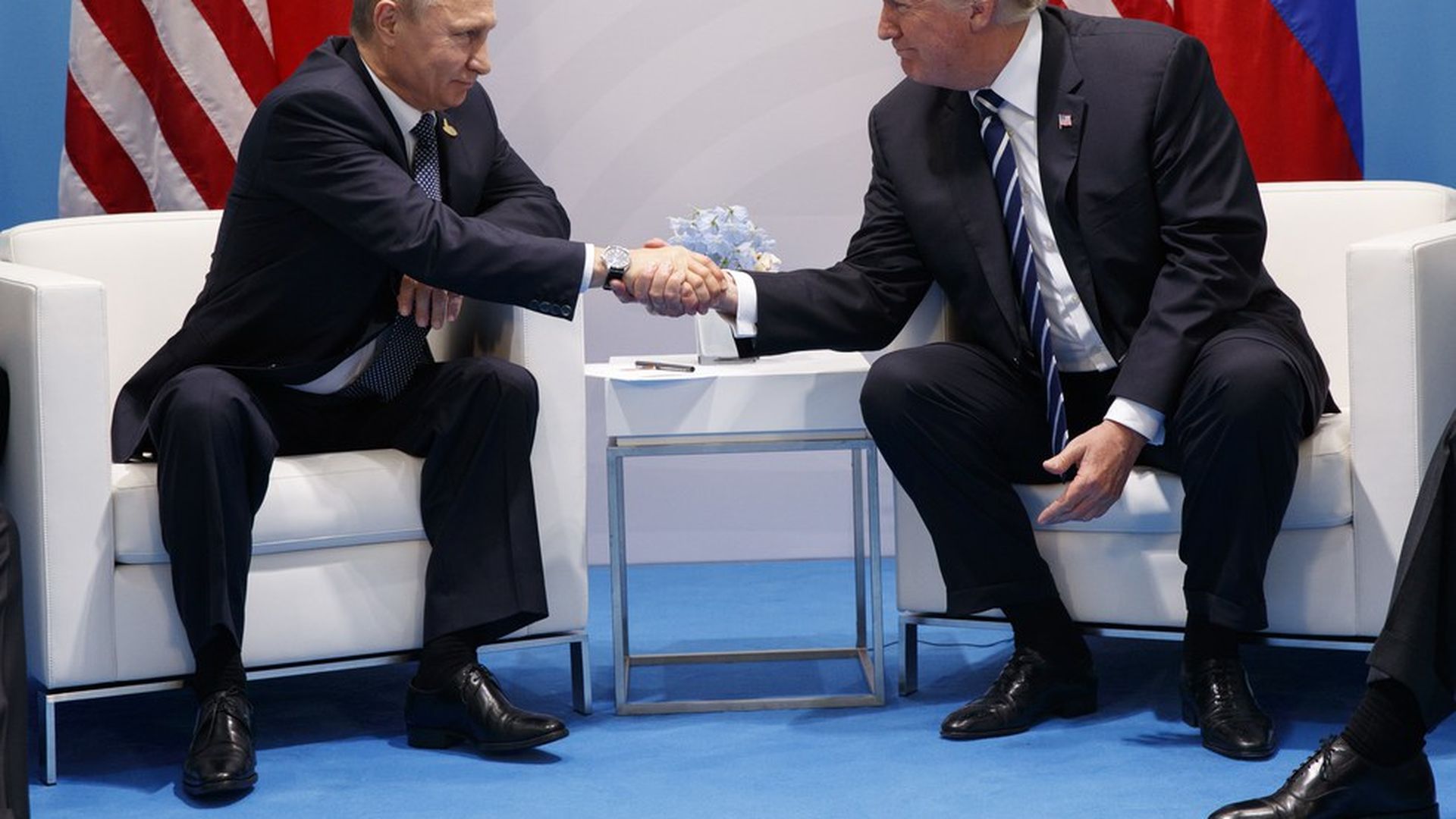 Russian Foreign Minister Sergey Lavrov told NBC's Keir Simmons Friday that President Trump and Vladimir Putin may have held additional, undisclosed meetings at the G-20 summit last month.
"They might have met even much more than just three times," said Lavrov. "When you are brought by your parents to a kindergarten, do you mix with the people who are waiting in the same room to start going to a classroom?"
Why it matters: Many of Trump's top aides are concerned with how the president is openly embracing Russia, and have said that Trump's extended dinner meeting with Putin raises red flags. But while Washington is wary of the two leaders' close relationship, Lavrov has dismissed it as no big deal: "After the dinner was over … I was not there … President Trump apparently went to pick up his wife and spent some minutes with President Putin…so what?"
Go deeper