Russia and the UAE warn North Korea to "stop its provocations"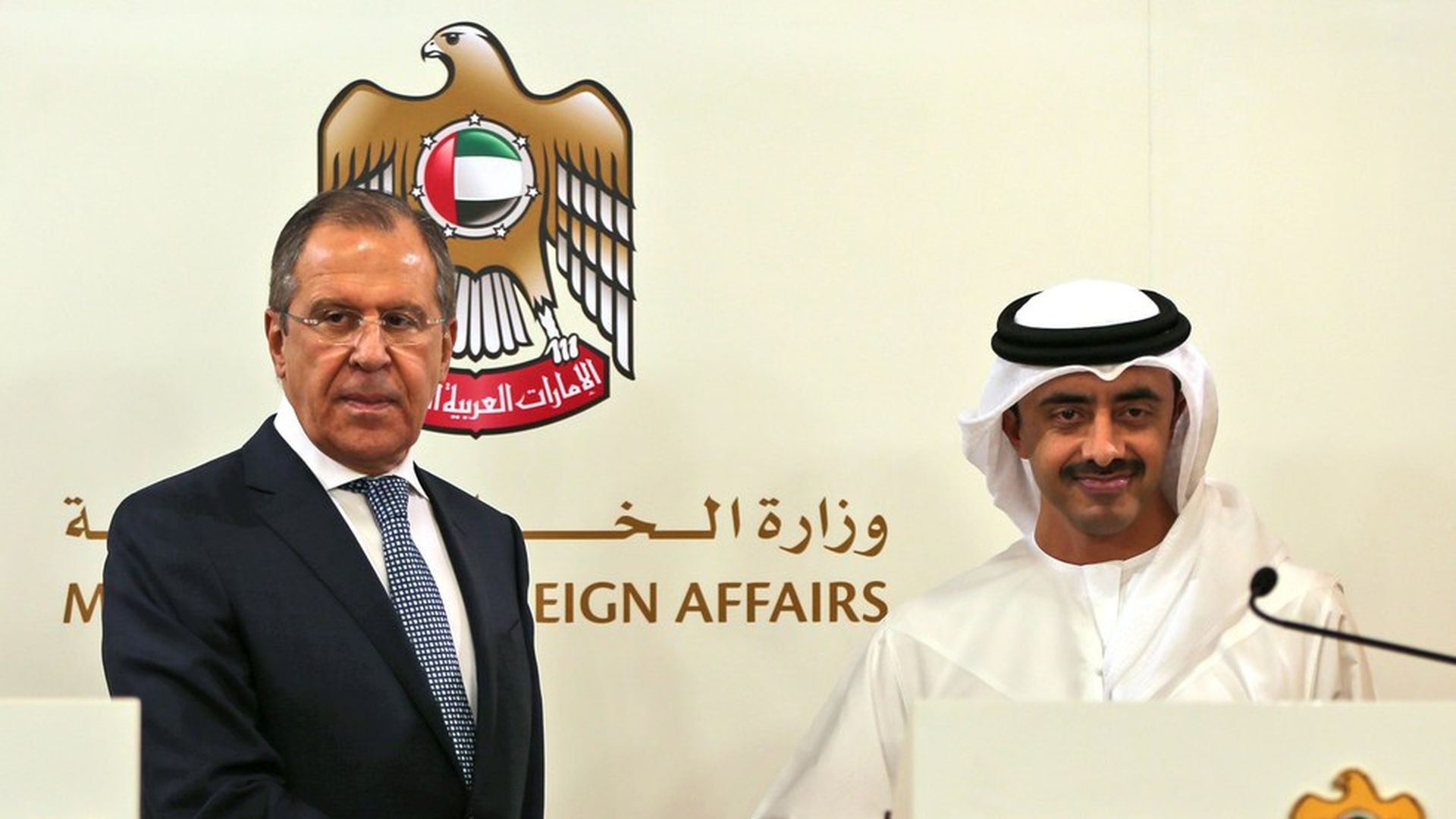 The foreign ministers of Russia and the United Arab Emirates issued a joint warning to North Korea, Tuesday after it fired a ballistic missile over Japan, telling Pyongyang to "stop its provocations" and obey United Nations resolutions, per the AP's Jon Gambell.
Why it matters: A 2015 U.N. report estimates more than 50,000 North Koreans working overseas earned Pyongyang between $1.2 and $2.3 billion a year. And as Gambell points out, "The major markets for North Korean workers are China and Russia, but the Gulf also hosts thousands."
Between the lines: A forceful warning from Russia and the UAE, where North Korea makes billions of dollars a year, may be influential in making Pyongyang listen.
Go deeper