Report: Flynn delayed attack on ISIS opposed by Turkey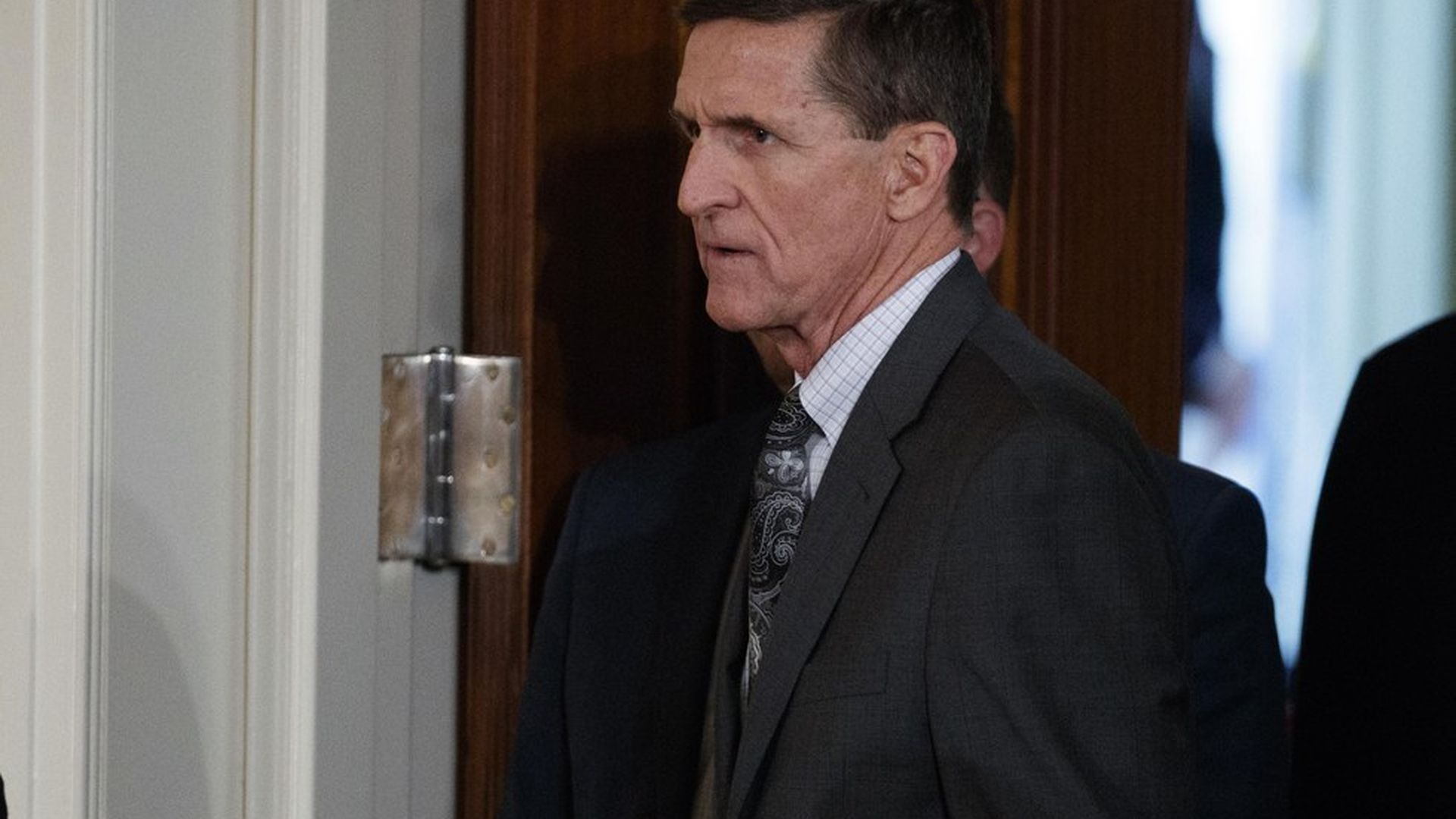 Ten days before President Trump took office, Michael Flynn helped delay a Pentagon plan to attempt to retake the ISIS stronghold of Raqqa, McClatchy reported Wednesday night. The plan was opposed by Turkey, which had previously paid Flynn for lobbying work.
How it reportedly happened: Then-national security advisor Susan Rice approached Flynn about having Trump sign off on the plan, which was to utilize Syrian Kurdish forces and be executed under Trump's administration. Flynn told her to hold off, without consulting anyone else on the transition team and without any explanation
Flynn was already under federal investigation for his undeclared lobbying on behalf of Turkey. The NYT reported Wednesday that Trump's team was aware of that investigation.
Why it matters: Per McClatchy, some in Congress have privately accused Flynn of treason. This could also complicate matters further for Trump, who reportedly asked James Comey to back off the Flynn investigation.
Go deeper