Puerto Rico after Maria, by the numbers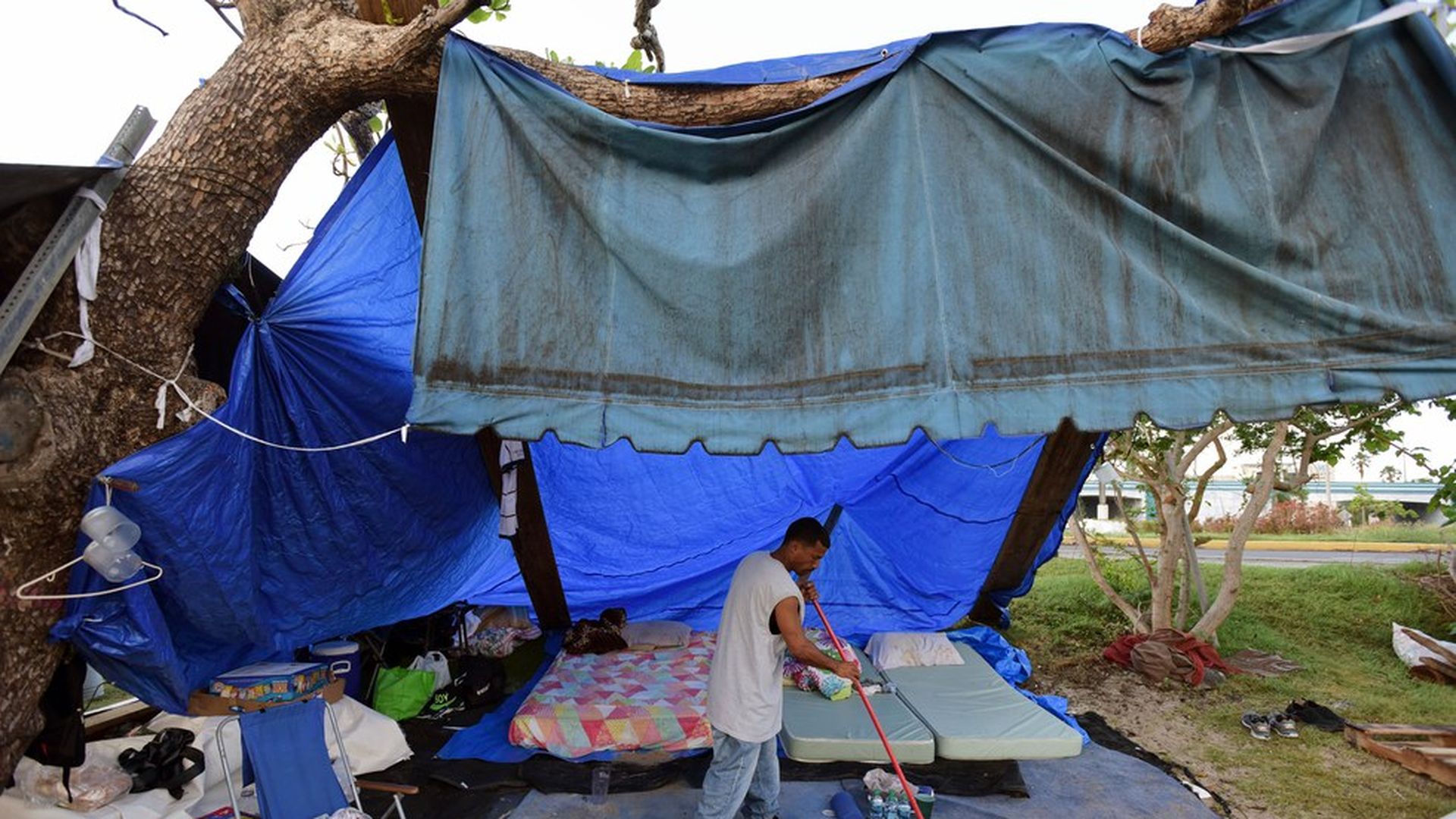 As of Monday, 47 days after Hurricane Maria made landfall in Puerto Rico, the island is still far from recovered. 59% of the island is still without power, 17% is without clean drinking water, and 11% of grocery stores are still closed.
The official death toll stands at 55; however, San Juan Mayor Carmen Yulín Cruz told CNN's Jake Tapper that the real number is actually hundreds higher. And although a statement, released October 28 by the government of Puerto Rico, said that 911 of the bodies that were cremated in the weeks after Hurricane Maria were the result of "natural causes," Cruz claims the average number of cremations on the island during the same period last year was about half that.
The latest
More than 100,000 Puerto Ricans have left for the continental U.S., per CBS's "60 Minutes." Gov. Ricardo Rosselló said many more will follow suit if the situation remains dire, and many won't return.
An AT&T drone equipped with LTE is now providing cell service to many Puerto Ricans who have been without service since the hurricane, per Ars Technica. The drone, which AT&T calls a Flying COW (Cell on Wings), can provide wireless connectivity in an area of up to 40 square miles. If successful, more drones will be sent to the region. Note: Project Loon, headed by Google's parent company Alphabet, is also providing cell service to Puerto Ricans by sending wireless connectivity through a network of balloon.
Puerto Rico's oversight board and the island's power utility, PREPA, are testifying before the House Natural Resource committee on Tuesday amid concerns about power contracts. The panel is hoping to determine whether the board, which is in charge of managing PR's finances, needs additional tools to accelerate the recovery process, per Reuters.
The facts
The latest on what we know from Puerto Rico, per FEMA and the Puerto Rican government site:
Electricity: Roughly 41% of the island has electricity. 83% of cell towers have been restored, and 423 generators are in place.
Food: Approximately 89% of grocery stores are open (421 of 471).
Gas: Roughly 84% of retail gas stations are operational (927 of 1,100).
Water: Approximately 83% of Puerto Rico Aqueduct and Sewer Authority (PRASA) customers have potable water.
Shelter: 2,844 people remain in shelters across the island. 67 shelters are open and operating.
Transportation: 2,932 miles of Puerto Rico's 5,073 miles of roads are open, with passage limited to the outer ring of the island.
Banks/ATMs: 82% of bank branches (257 of 314) are open and operating. 1,160 ATMs are working.
Medical care: 98% (67/68) of hospitals, and 94% of dialysis centers (45/48) are open and operating.
Boots on the ground: As of Nov. 2, roughly 15,000 federal civilian personnel and military service members, including about 2,200 FEMA personnel, are on the ground in Puerto Rico and the U.S. Virgin Islands.
State help: As of Nov. 2, 35 U.S. states are helping in Puerto Rico, and 22 in the U.S. Virgin Islands.
This post is being updated with the latest information on the Puerto Rico recovery efforts.
Go deeper