Mysterious health attacks targeted American spies in Cuba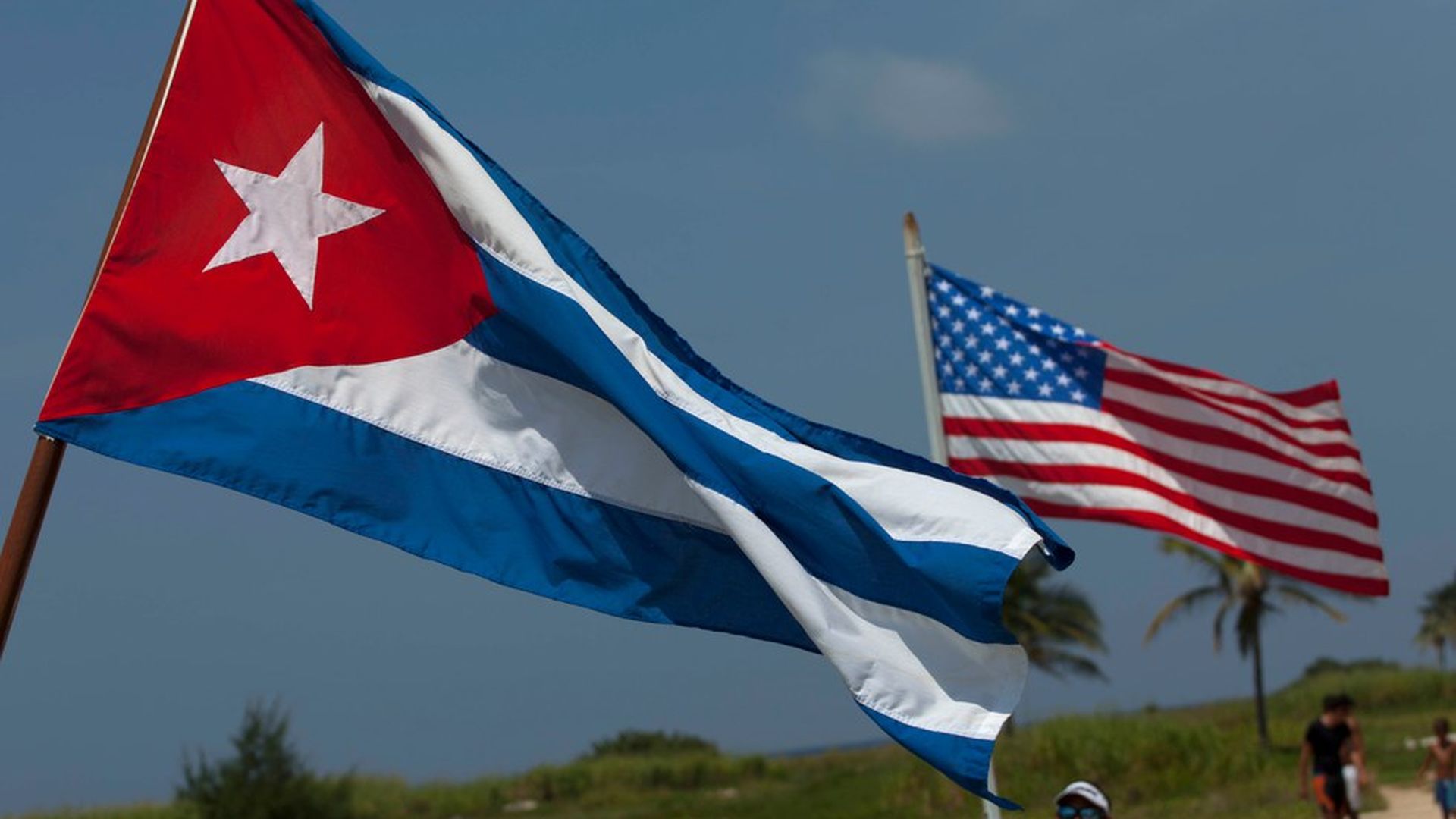 American spies were reportedly among the first and most severely affected victims of the mysterious health attacks which have led to hearing loss and brain injury on U.S. diplomats in Cuba, per AP.
Why it matters: Prior to this report, U.S. officials had described the 21 victims simply as "members of the diplomatic community," which suggested that only bona fide diplomats and their family members were hit, suggesting no rational motivation for the attacks aside from upsetting U.S.-Cuban relations.
The remaining puzzler: Despite the news that intelligence operatives were targeted, U.S. diplomats at the embassy in Havana were also hit with similar attacks.
Timing: The attacks begun in the days following President Trump's November election win, but the exact timeline is still unclear, as it's unknown whether the U.S. spies were the first victims hit or just the first victims to report it. The U.S. investigation is still "ongoing."
U.S. reaction: Last week, the U.S. announced that it had stopped issuing visas in Cuba indefinitely, ordered 60% of its staff to leave the embassy in Havana, and warned American travelers not to visit the island. As for new travelers and those who decide to remain in Cuba, the U.S. has given them instructions about what to watch and listen for as well as how to respond if they find themselves under attack.
Cuba reaction: President Raul Castro has denied having any involvement, stating in February that he was "equally befuddled, and concerned" with the incident. He also invited any investigators to the island to carry out their work.
U.S.-Cuba relations: If the goal of the attacks were to create tension between the two countries, which have only recently begun to repair decades of volatile relations, the strategy seems to be working. The attacks have given the U.S. reasons to doubt their recent efforts, as well as led to the issuing of a new travel warning deeming Havana's hotels unsafe for visitors. The result is a threat on Cuba's tourism, the foundation of it's economy.
Go deeper