Mueller's revenge: "Can't fire him now"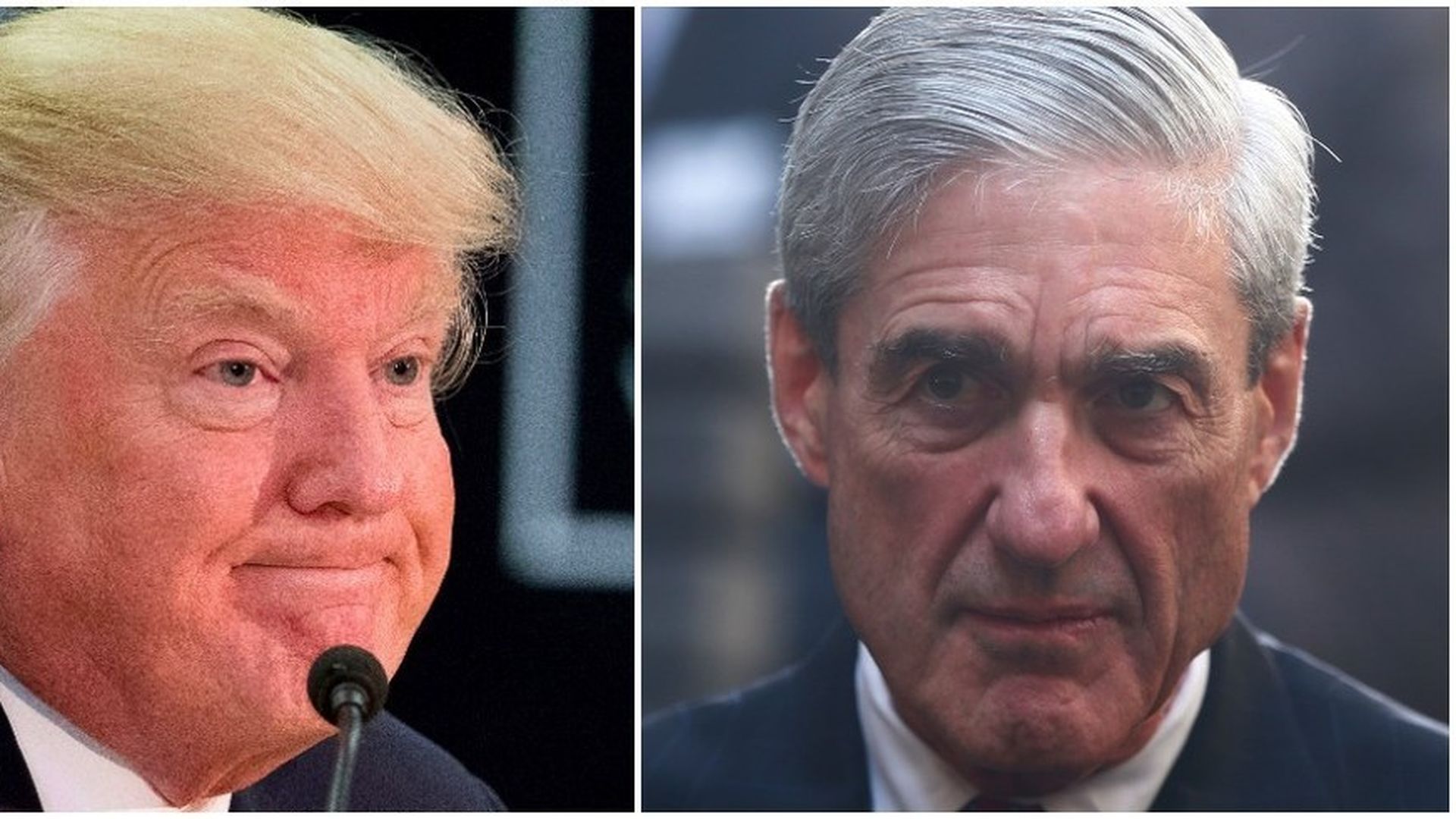 Most White House officials feared Robert Mueller would go after President Trump for obstruction of justice.
The signs were everywhere: James Comey's testimony that Trump urged him to drop the FBI probe of Michael Flynn; Trump's forceful denial, and counterattack on Comey's character; Mueller hiring high-powered lawyers steeped in complexities of presidential power; followed by the president contemplating firing Mueller.
With the Washington Post bombshell report that the obstruction probe is in full swing ("Trump's actions now a focus of Mueller inquiry"), the reality has White House officials and Republicans sweating profusely for several reasons:
They know Trump talked to countless people about ending the Flynn probe, so they assume Comey's version of events is true.
They assume he did, indeed, ask Director of National Intelligence Dan Coats and Mike Rogers, head of the National Security Agency, if they could help derail the Flynn probe, as the WashPost reported. They also assume he said similar things to other officials.
Nobody has privately mounted a straight-faced argument to us that Trump didn't say this stuff to Comey or to Coats/Rogers. That's telling in itself. The fact that the Trump public position — that Comey is a perjurer — isn't being argued in private.
Any obstruction probe requires context, which means investigators digging into the finances of Flynn, Trump and Jared Kushner. This is the phase of the probe many Republicans have always feared most.
The obstruction probe is simply a new layer to the bigger underlying matters: Did Flynn have illegal or improper contacts, and did the Trump campaign collude with the Russians to influence the 2016 campaign? So the investigation is metastasizing.
Trump's wife and Chief of Staff had to dissuade him from firing Mueller this week, the N.Y. Times reported. Why fire someone if you have nothing to hide?
Text to Jonathan Swan from a GOP operative close to the White House: "Leak was probably a response to stories about POTUS firing Mueller. Can't fire him now."
The White House response came from Mark Corallo, a spokesman for Trump's personal lawyer, Marc Kasowitz: "The FBI leak of information regarding the president is outrageous, inexcusable and illegal."
But the article notably doesn't attribute anything to the FBI. It cites "[f]ive people briefed on ... interview requests" for "senior intelligence officials as part of a widening probe that now includes an examination of whether President Trump attempted to obstruct justice."
That sounds like lawyers for people contacted by the investigation.
Sound smart: With each passing day, Republicans find it harder to chalk all of this up to rookie mistakes.
What to watch for: In addition to condemning the FBI for leaking, expect White House surrogates to start saying that there is nothing unusual about Mueller looking into this as part of his investigation. He'd be attacked for doing an incomplete job if he finished his investigation and hadn't explored this issue.
Go deeper