Merkel backs German law to stop fake news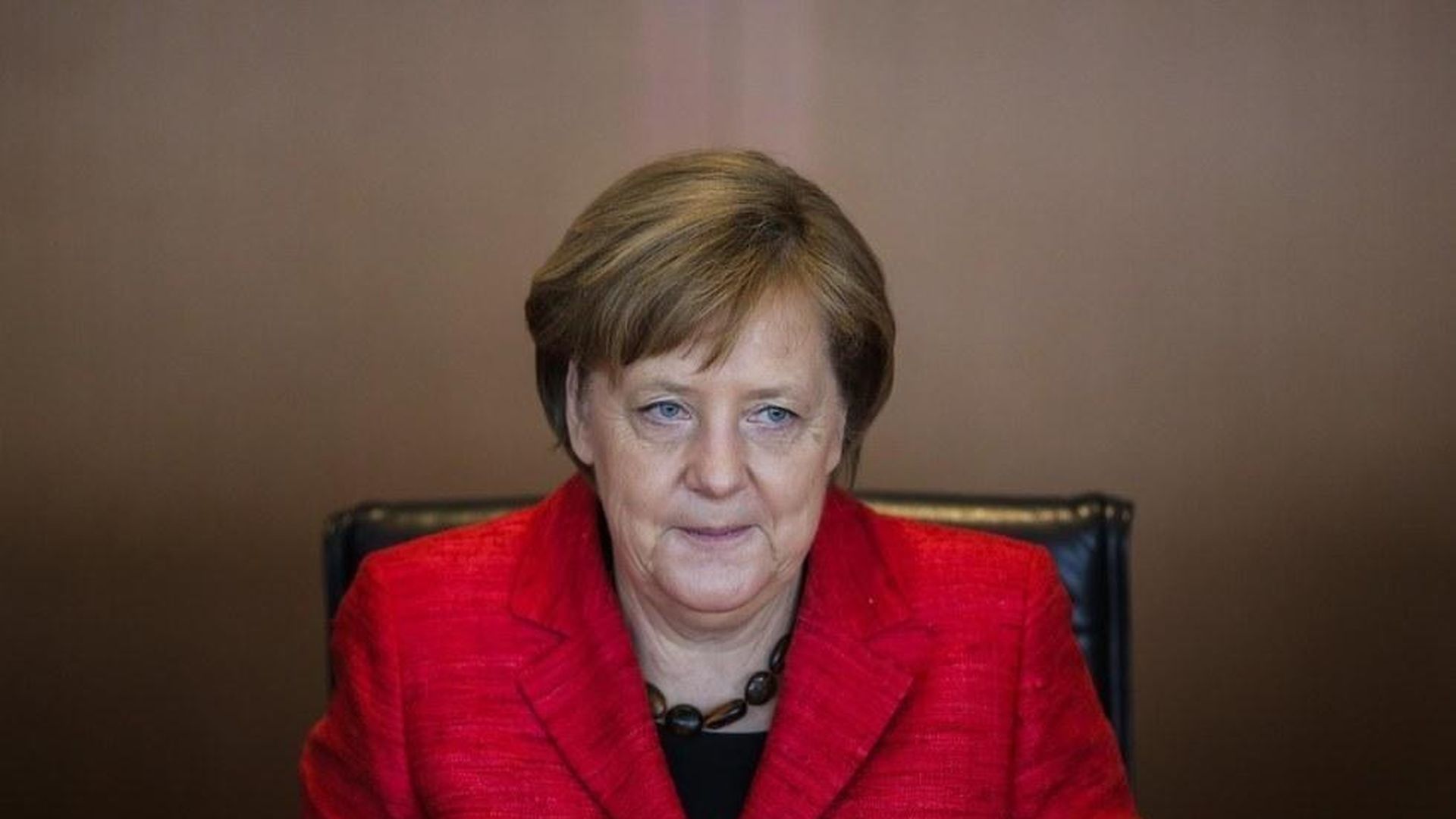 German Chancellor Angela Merkel has vocalized support for legislation that, if passed, would fine content distributors like Facebook and Twitter up to $53 million if they failed to quickly remove hate speech and fake news from their platforms. The measure has been approved by Merkel's cabinet, increasing the likelihood it gets approved by the German Parliament, per The Washington Post.
Why it matters: The bill is facing blowback by those who feel it impedes on free speech. Facebook, which is a lead target of the bill, said it's been actively taking steps to weed out fake news from its network and is "determined to work with others to solve this problem."
Timing: Merkel's support of the crackdown comes amid mounting concern about the political influence fake news and hate speech could have on Germany's federal election in September, where Merkel is squaring off against a strong populist and anti-immigration movement.
Go deeper