Irma updates: FL Gov. urges all residents to leave now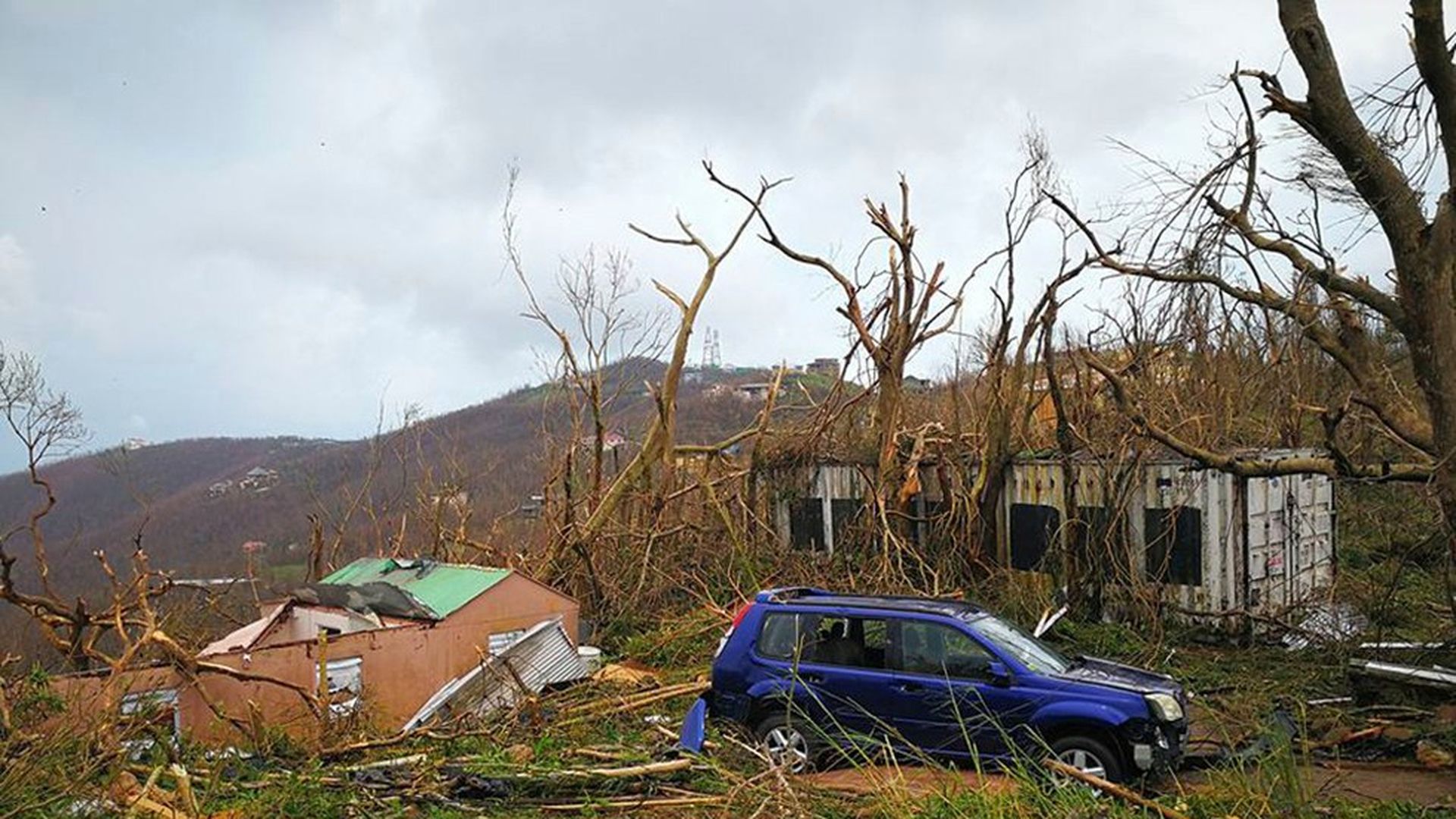 The latest on Hurricane Irma:
FL Gov. Rick Scott confirmed Saturday that 25,000 Florida residents are without power.
Scott called Irma a "catastrophic storm this state has never seen." The storm surge could get up to 15 feet above ground level.
Florida is calling for 10,000 volunteer nurses to assist in special needs shelters.
From the National Hurricane Center: "Irma is expected to make landfall in Florida as an extremely dangerous major hurricane, and will bring life-threatening wind impacts to much of the state regardless of the exact track of the center."
Scott urged residents last night: "If you have been ordered to evacuate, leave now. Not tonight, not in an hour, now." It is expected to hit the Florida Keys on Sunday morning, making its way through the state over the course of 30 hours.
Hurricane Jose in The Atlantic is a Category 4.
As of Friday morning, at least 20 people have died from Irma, per the NY Times, but the number is expected to rise as rescue efforts continue throughout the Caribbean.
Florida is on high alert and has ordered evacuations, with mandatory evacuations for the Florida Keys and parts of Miami-Dade and Broward counties. FEMA Director Brock Long said Friday: "I can guarantee you that I don't know anybody in Florida who's ever experienced what's about to hit South Florida."
A bad week for North America: Two other hurricanes are building momentum in the Atlantic. Hurricane Jose is expected to make landfall on some Caribbean islands Saturday, while Katia, now a Category 2 storm, is threatening to close in on the coast of Mexico Friday evening. And late Thursday night, a major earthquake with a magnitude of 8.1 hit Mexico just off the Pacific coast, killing at least 32 people. Mexican President Enrique Peña Nieto said it was the biggest earthquake to hit the country in a century.
Trump on Twitter Friday morning: "Hurricane Irma is of epic proportion, perhaps bigger than we have ever seen. Be safe and get out of its way,if possible. Federal G is ready! Our incredible U.S. Coast Guard saved more than 15,000 lives last week with Harvey. Irma could be even tougher. We love our Coast Guard!"
More updates:
Gov. Rick Scott said Friday morning, "All Floridians should be prepared to evacuate soon. Evacuations aren't meant to be convenient, but to keep you safe... Possession can be replaced, families cannot." Irma's storm surge is forecasted to be 3 to 10 feet in Florida. Meanwhile, more than 10,000 people have already headed to shelters in Miami-Dade county alone.
"The dramatic mass exodus from South Florida could turn into one of the largest evacuations in US history," CNN senior meteorologist Dave Hennen said.
Fuel in Florida is running low, creating another issue for the state. Gov. Scott has urged gas stations to remain open for as long as possible.
Irmia is reduced to Category 4 as of Saturday morning. It is ripping through Cuba and has forced nearly 25% of Florida's population to evacuate.
An additional 700,000 residents have been asked to evacuate, bringing the total to 7 million residents asked to leave, per AP.
The Carolinas and Georgia have declared emergencies. Georgia Gov. Nathan Deal issued mandatory evacuations for Savannah and other coastal areas, starting Saturday.
Delta Air Lines has added flights out of Miami, Fort Lauderdale and Key West to Atlanta, and is letting passengers affected by Irma to rebook flights for free.
White House Homeland Security Advisor, Tom Bossert, said Friday that the U.S. will evacuate people in the U.S. Virgin Islands and St. Martin in preparation for Hurricane Jose.
While walking to board Marine One en route to Camp David, President Trump told reporters "we are prepared at the highest level" for Hurricane Irma.
8pm forecast map:
Go deeper