How the Las Vegas shooting unfolded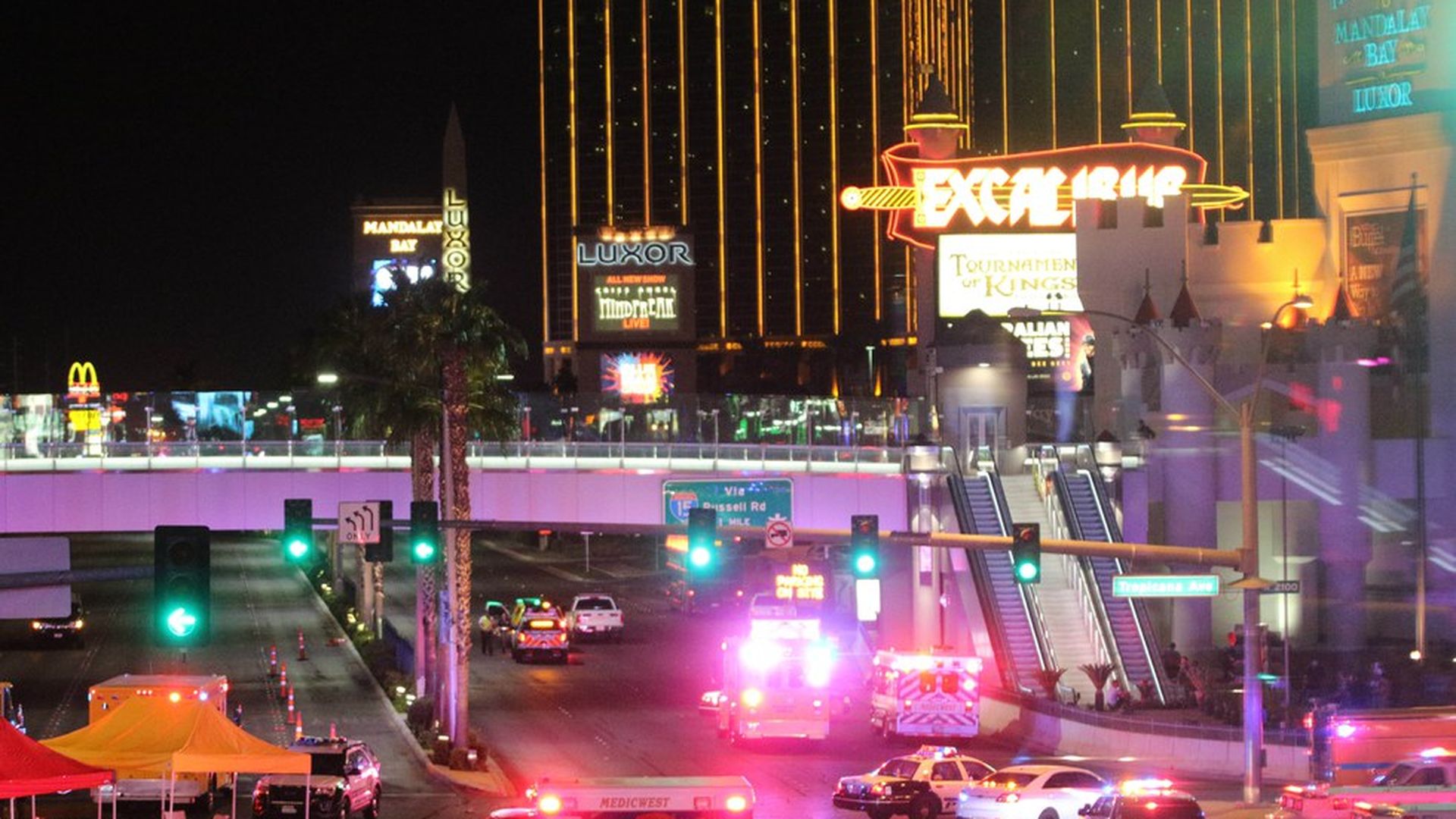 Stephen Paddock, 64, opened fire on an outdoor country music concert late Sunday night, leaving at least 58 people dead and more than 500 injured in the deadliest mass shooting in modern U.S. history. Here's how the massacre unfolded:
Thursday, September 28
Paddock checks into the Mandalay Bay Resort and Casino. At the time of the shooting he has 18-20 firearms in his room, per the Wall Street Journal.
Sunday, October 1
Roughly 10:08 p.m. PT: Paddock opens fire from the 32nd floor of the Mandalay Bay hotel onto the concert venue across the street. He had previously broken the window with a "hammer-like device."
10:09 p.m. PT: Police receive the first call to dispatch of shots fired at the Route 91 Harvest Festival. Immediate aftermath: Concertgoers flee as gunshots continue to rain down. Dozens of wounded people are loaded into vehicles for transport to the hospital. Timing unclear: Police enter the hotel, attempting to locate the room based on reports from the ground as well as phone calls from others staying at the hotel.
10:38 p.m. PT: Las Vegas police warn of a potential active shooter and tell people to avoid the area near the casino.
11:20 p.m. PT: Around this time, one hour and 12 minutes after the shooting began, police access Paddock's room and find him dead, apparently from suicide, per NBC.
11:32 p.m. PT: Some flights headed for the McCarran International Airport are diverted, out of concern there could be a wider plot. Police later confirm Paddock acted alone, and had no apparent links to terrorist groups.
11:58 p.m. PT: Police confirm the suspect has been killed.
Full coverage: Details of the shooting ; Trump comments ; suspect identified ; brother speaks ; lawmakers react ; deadliest mass shootings
This is a developing story and will be updated as we learn more. Follow @axios on Twitter for the latest.
Go deeper