How the ACA exchanges are looking for 2018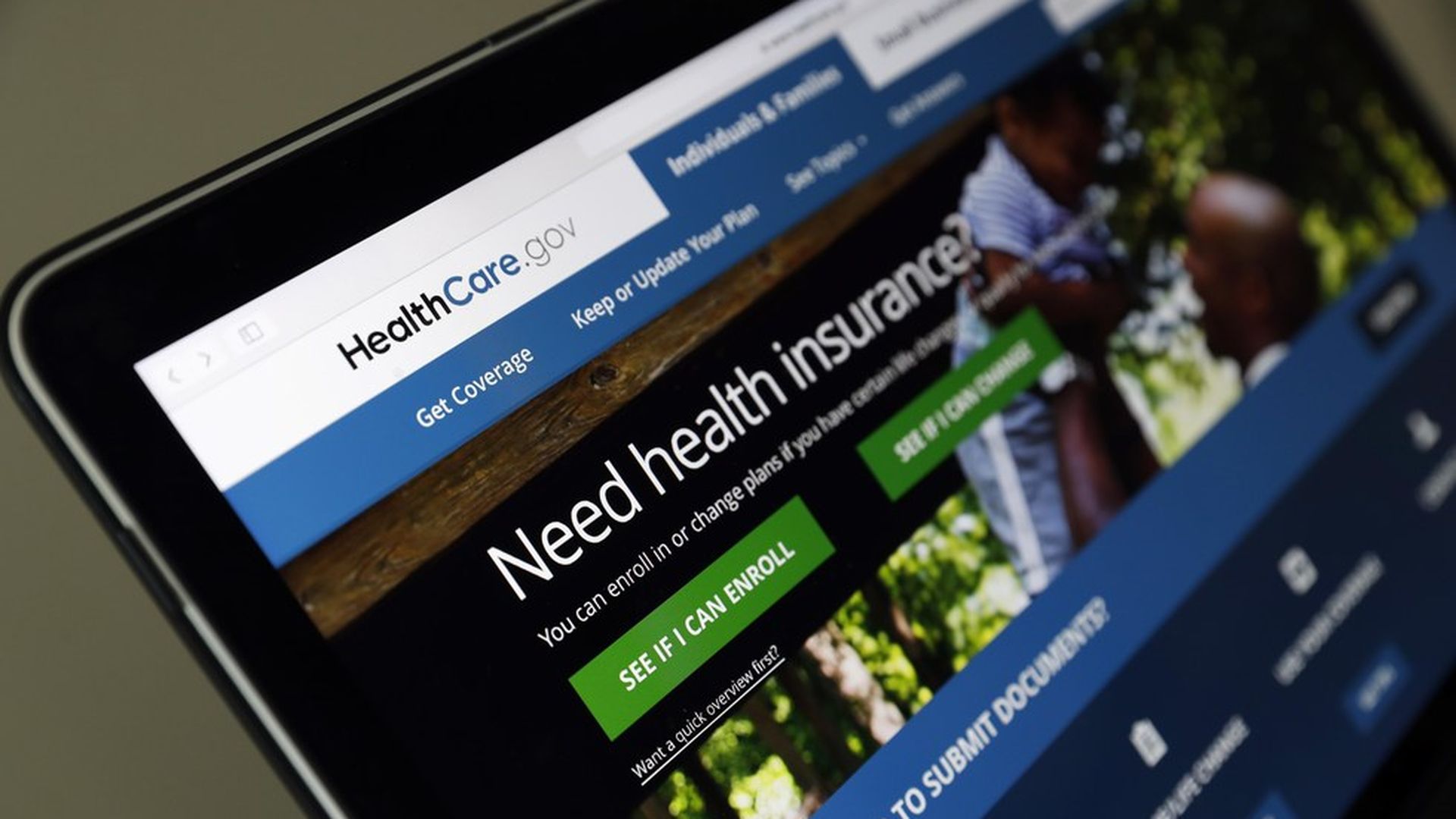 Health insurance companies that want to sell Affordable Care Act plans in 2018 in states that rely on the federal HealthCare.gov marketplace have to file rate requests today. Some insurers have already signaled their intent to exit some markets, while others plan on expanding.
The biggest news so far: Anthem is pulling out of Indiana and Wisconsin — two states that will get a ton of political attention, given that they're the home states of Vice President Mike Pence and Paul Ryan. But the nightmare scenario — a total withdrawal from all of the states it serves — isn't happening.
Here's how the ACA markets are shaping up.
Anthem, the large, for-profit Blue Cross Blue Shield brand, is withdrawing almost all of its ACA plans in Indiana (where it is headquartered) and Wisconsin. But it still intends to sell plans in 11 other states.
Health Care Service Corp., another big Blues brand, filed rates in the five states it operates (Illinois, Montana, New Mexico, Oklahoma, Texas). But a spokesperson said "no final decisions have been made regarding products or participation."
Kaiser Permanente said it remains "very committed to the individual coverage market" and will offer coverage in every region where it currently operates (California, Colorado, D.C., Georgia, Hawaii, Maryland, Oregon, Virginia, Washington)
Molina Healthcare submitted initial filings in all nine states it currently operates (California, Florida, Michigan, New Mexico, Ohio, Texas, Utah, Washington, Wisconsin).
Centene, a Medicaid-based insurer that has had profitable ACA plans, is entering more markets.
Oscar Health Insurance is expanding and will offer plans in California, New Jersey, New York, Ohio, Tennessee and Texas.
MDwise, a small not-for-profit carrier in Indiana, is pulling out of the state. Health Tradition, a plan owned by Mayo Clinic, is leaving Wisconsin.
Medica expects to be in Iowa's exchange.
Blue Cross Blue Shield of Alabama, the only ACA insurer in the state, will offer individual and small-group plans in every county next year.
Aetna, Humana and UnitedHealth Group, three of the largest health insurers in the country, previously decided to stop selling ACA plans in all or nearly all of their markets.
Other states that operate their own insurance exchange, like Connecticut, have shown that returning insurers are requesting sizable premium hikes next year, mostly due to the uncertainty in Washington.
Caveats: These are preliminary filings. Insurers can still decide to leave by September, and there's no guarantee their requested rate increases will look anything like what the state approves. A lot right now depends on if the government terminates cost-sharing subsidies for low-income people or stops enforcing the individual mandate to buy coverage.
And a reminder: The ACA individual marketplaces represent just a sliver of all health coverage. Employer plans, Medicare and Medicaid cover the bulk of the population.
Go deeper