How Finland rebuilt its tech economy despite a smaller Nokia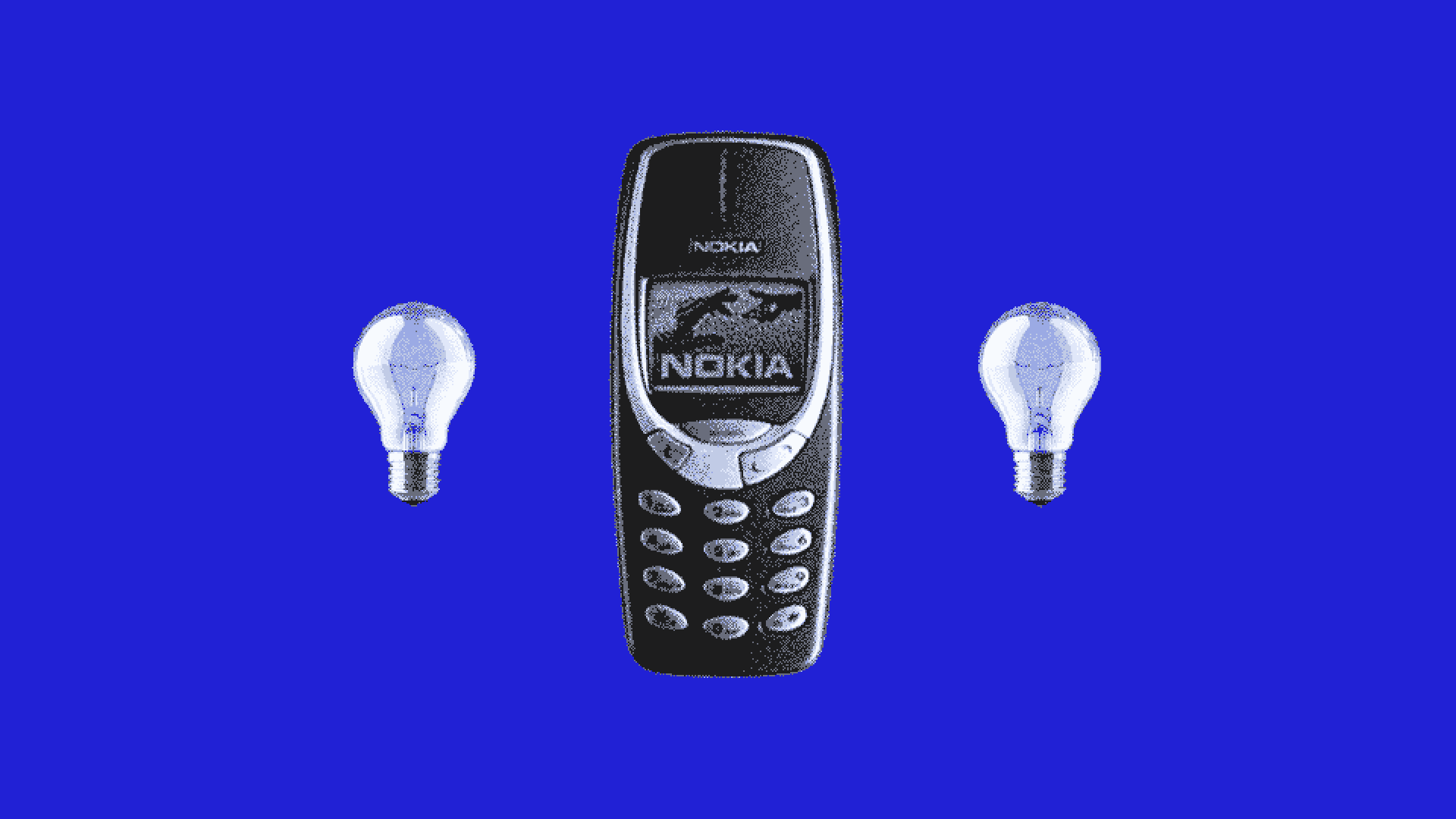 Though not as widely known as Web Summit or other international tech conferences, the Slush conference manages to draw 20,000 techies to Helsinki even in the cold and dark of late November. Walking the halls, you see all manner of Finnish startups, ranging from a sleep-tracking ring to a hub for virtual travel tours.
Why it matters: It's a testament to how Finland has tried to rebuild its tech sector, an area once dominated by Nokia. After missing out to Apple and Google in the smartphone race, Nokia shed its phone business and went through round after round of layoffs. It's remade itself as a network equipment maker, but only employs 6,000 people in Finland, down from 20,000 at its peak.
Background: Helsinki's startup culture, while vibrant, is a relatively new phenomenon. Peter Vesterbacka, who helped start Slush 10 years ago, said he was inspired to do something after asking a crowd of 600 students at Aalto University in 2007 how many wanted to start their own business. Only three hands went up.
Fast Forward: The Finnish startup scene is thriving due to a variety of factors, including lots of angel money from former Nokia workers, copious funding from the government and a significant talent base. And when Vesterbacka went back to Aalto five years later, half of the students could imagine themselves as entrepreneurs.
A few of the hottest areas:
Gaming: Already well known for Rovio and Supercell, Finland continues to be a big center for game companies.
Education: There are about 300 education-related startups just in Helsinki, according to Vesterbacka, who started Lightneer, which aims to apply game characteristics to subjects like chemistry and physics. At Slush, Fun Academy is hosting a pop-up Kindergarten.
VR: Drawing on its heritage in imaging, there are plenty of Finnish companies working on virtual and augmented reality, including Varjo, which aims to build a headset with far greater resolution than current displays. Although the company is still a year away from releasing devices commercially, it announced Thursday it has raised $6.7 million in fresh funding and shipped prototype units to early customers including 20th Century Fox, Airbus, Audi, BMW, Technicolor and Volkswagen.
The Finnish government has worked hard, investing in Slush and other efforts, in order to both support its startups and convince large multinational corporations to set up R&D centers here.
"One indication of the global interest is the international money is flowing in," said Pekka Soini, CEO of Tekes, an investment arm of the Finnish government. For the first time last year, more money was invested in early-stage Finnish companies by foreign VCs than came from the Finnish government. "Finland is on the radar screen," Soini said.
Still a big hole: The startup boom notwithstanding, Finland lost a lot with Nokia's decline. A further blow came with the sale of Nokia's phone business to Microsoft. The software giant changed CEOs as the deal was pending. New chief Satya Nadella began unwinding the effort almost as soon as the deal closed, eventually laying off most of the more than 4,000 Finnish employees gained through the acquisition.
One remnant: Microsoft still has about 200 employees here and provided the funding to turn the former Nokia executive parking lot into an IoT incubator.
Meanwhile, Finland has worked hard to bring outside interest to its tech scene, both to partner with and fund its startups as well as to lure multinational companies to have R&D centers here. Huawei has one of the biggest of the such outposts, with GE Healthcare and Rolls-Royce among the recent companies to begin operations.
Making lemonade: Kimmo Isbjornssund, who worked at Nokia in various roles for 12 years before exiting in 2012, says he now looks at the end of its mobile phone business as a positive for the country's tech industry.
Isbjornssund worked for several startups after leaving Nokia and now runs a just-announced startup accelerator run by the European Space Agency in conjunction with Aalto University.
"Nokia has actually done a great service for Finland... It hired and trained an army of people that had vast experience in international business." — Kimmo Isbjornssund
Go deeper