Axios Login
June 19, 2017
I'm in San Francisco all week for a change. My cat is going to be so confused to see so much of me.
Q&A: Augmented reality pioneer Ralph Osterhout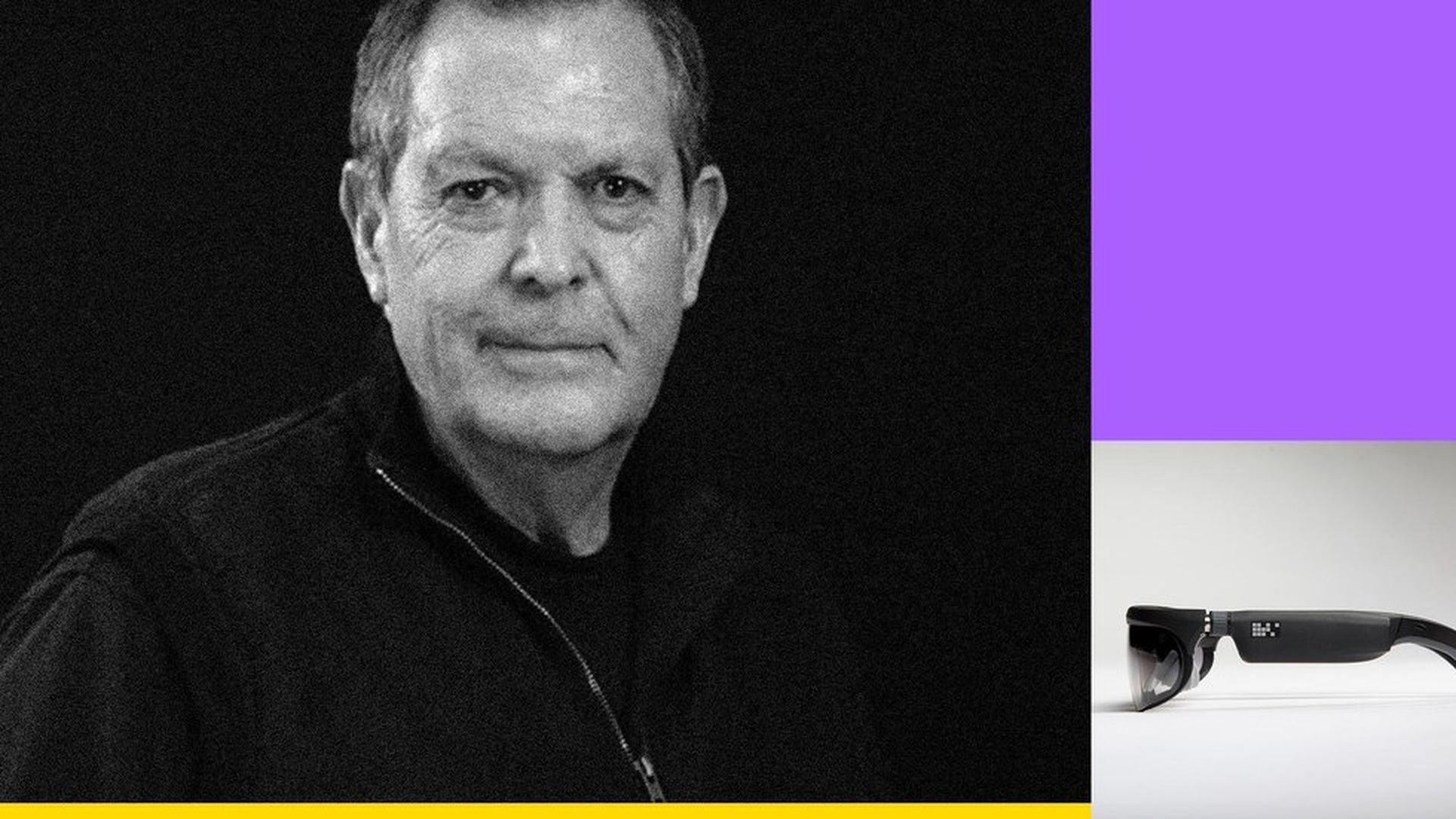 Ralph Osterhout has had a fascinating career: building props for James Bond films, making dive gear and night vision goggles for the military, and, more recently, commercializing augmented reality glasses.
I had a chance to interview Osterhout on stage at last week's Rutberg FM conference. He predicted that consumers will be able to buy AR glasses next year that cost no more than a top-of-the-line smartphone and can do everything those devices can do, plus recognize faces and more.
"Everybody keeps saying 'Oh, it will be 5 years, 10 years,' " Osterhout said. "I really have no idea where they are getting this information. It's ridiculous. 'When is it going to be in the hands of the consumer en masse?' 2018 no question about it."
What are the things that still aren't quite there?
Battery. There's no question. Aside from that issue of power, there's really nothing.
What are the use cases that you think will drive adoption, both for businesses and consumers?
Let's put it this way: access to information and about people. If you are in sales, wouldn't you like to know before you walked into a store or walked into someone's facility, exactly what they bought, their buying patterns, who has buying authority, what their inventory levels are? That's kind of a no brainer.
It's [also] about personalization of information that helps you make decisions every day of your life.
When will we all stop staring at our smartphones?
I would tell you this: After you have towers, and after you had laptops and tablets and smartphones, where is logical next platform for computing and communications? Ask yourself: Where, located on the human being, is sight, smelling, hearing, and taste? One would have to be brain dead not to say the next place...is an integrated device on your head.
What happened with Google Glass?
I think it was an ambitious effort by Google to do something. It was just early. Was it a bad idea? No. It showed the world that holy moly this is big; this might be very interesting.
White House kicks off "tech week"
Prominent tech CEOs including Tim Cook, Jeff Bezos, and Satya Nadella are meeting with Trump and high-ranking administration officials today to kick-off what the White House has dubbed "technology week." The execs will split up into smaller sessions to talk about a wide range of topics, from immigration to cybersecurity to government data.
Why it matters: It's no secret that Silicon Valley's relationship with Trump is complicated. Tech employees aren't usually happy when their CEOs engage with the president. But a combination of policy realities (tech would love a good deal on tax reform, for example) and a fear of being out of the loop on other discussions (such as modernizing federal IT systems) keeps executives coming back to the table.
Important: As Axios' Mike Allen reports this morning, a powerful White House contingent has concerns about Silicon Valley's increasing wealth and control over consumers' data. Tech giants need to maintain a dialogue.
WH's expectations: "This day is going to show that we have a lot of people who really want to see the government succeed and really want to work with it," a senior White House official told reporters, arguing that administration wants to maintain an open dialogue and the meetings aren't about photo-ops. But, of course, there's also value for the White House in having the president meet with major figures from the economically powerful industry.
Tech's viewpoint: Tech CEOs also have their own agendas, ranging from pressing business needs to immigration. Apple CEO Tim Cook is expected to press the Trump administration to take more action to protect human rights.
Read more details about the meeting and the full list of execs in David's story on Silicon Valley's elite coming to Washington.
How AI is taking over the global economy in one chart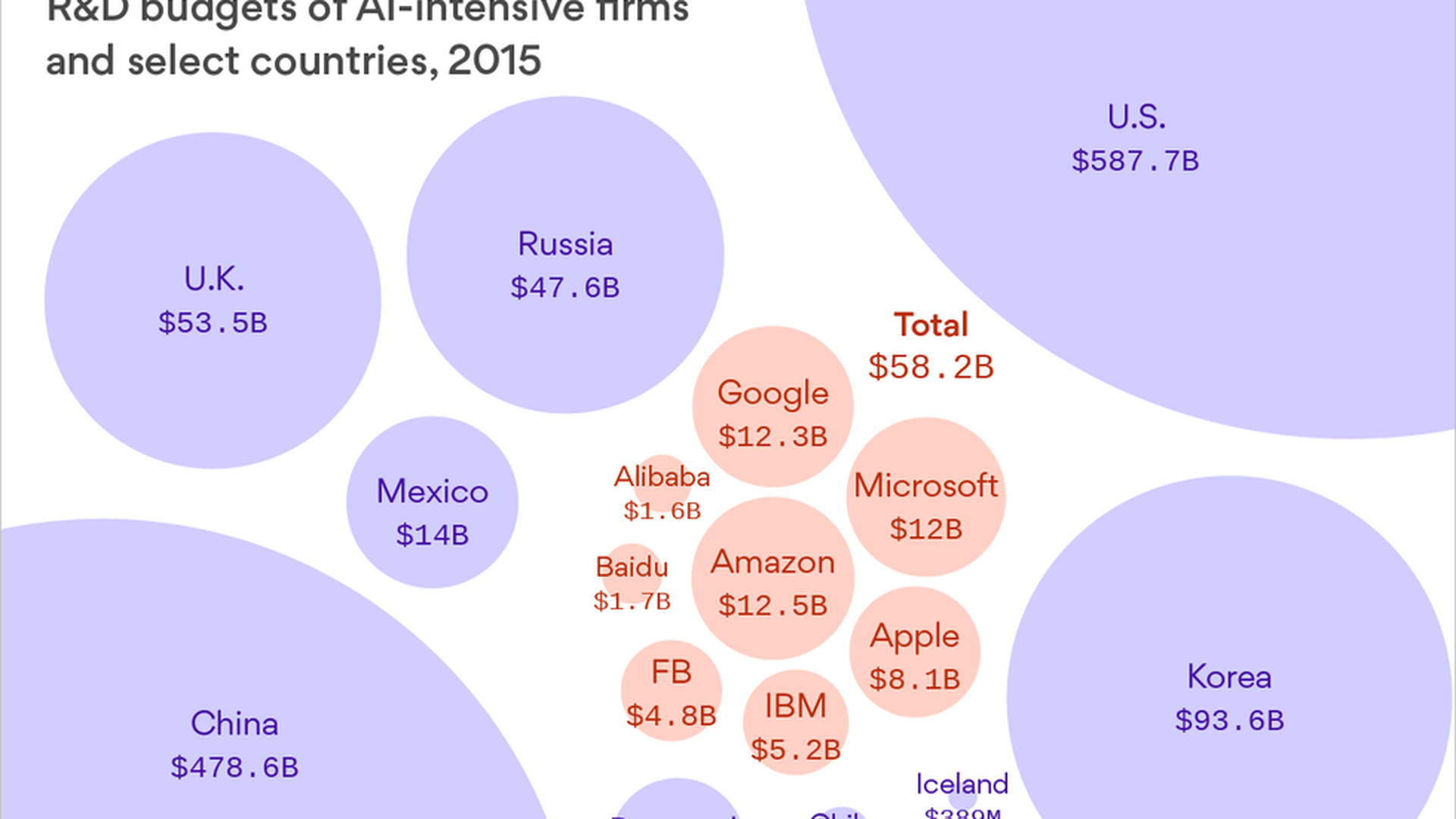 For decades, corporate America has spurned big lab research-and-development spending, the type that delivered the dizzying and broad tech and economic progress of the last century. But a belief that artificial intelligence is going to drive the next big economic wave has led today's largest companies — like Google, IBM, and Microsoft — to revert to the old, ambitious R&D model. And their Chinese competitors — Baidu and Alibaba — aren't far behind.
Investments: These five companies — plus Amazon, Facebook, and Google — combined are investing more in R&D than many national economies. In 2015, for instance, the entire U.K. economy, including companies and the government, invested $53.8 billion in R&D, less than the $58.2 billion posted by the big eight companies.
Chris Matthews has more here.
STEM jobs have high demand for immigrants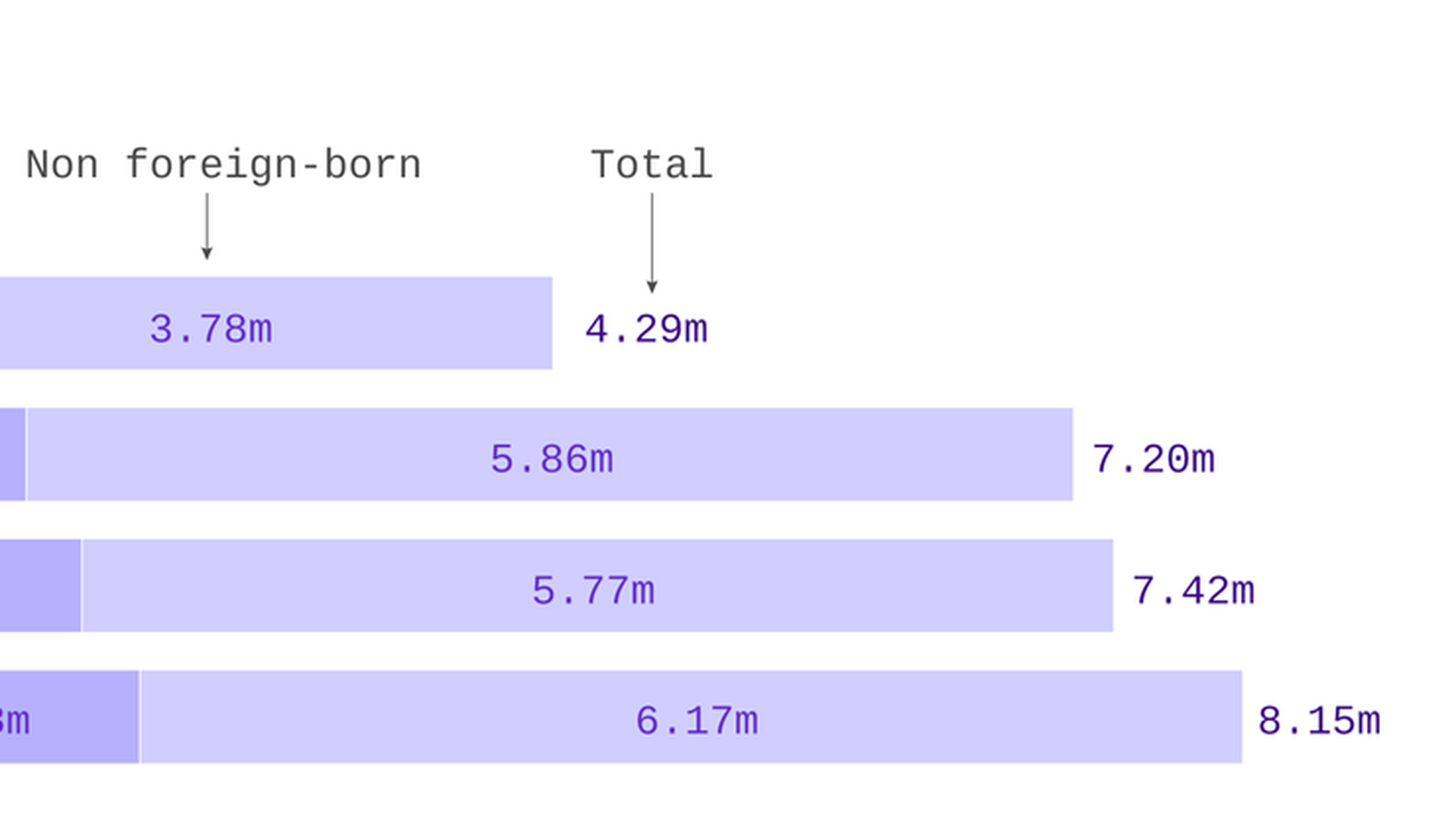 The number of foreign-born workers in STEM fields — science, technology, engineering, and math — in the U.S. workforce has increased dramatically in the past 25 years, according to the American Immigration Council. In 2015, foreign-born workers comprised nearly a quarter of the total STEM workforce, up from 11.9% in 1990.
Why it matters: Workers with expertise in these technical areas are in high demand in the U.S., with many companies unable to find enough workers with so-called STEM skills to fill open jobs.
Tech companies' reliance on the H-1B program, and the administration's plans to overhaul it, will be an important discussion at today's meetings between tech executives and White House officials.
Top jobs: Software engineering is by far the largest occupation with a high percentage of foreign-born workers, which made up 39% of that category in 2015. These workers are also prominent in nuclear and electrical engineering, the report showed.
Top states: Unsurprisingly, California has by far the highest number of foreign-born STEM workers, with just over 492,000. New York came in second with 121,000.
Kim has more here.
Finnish startup shows potential VR breakthrough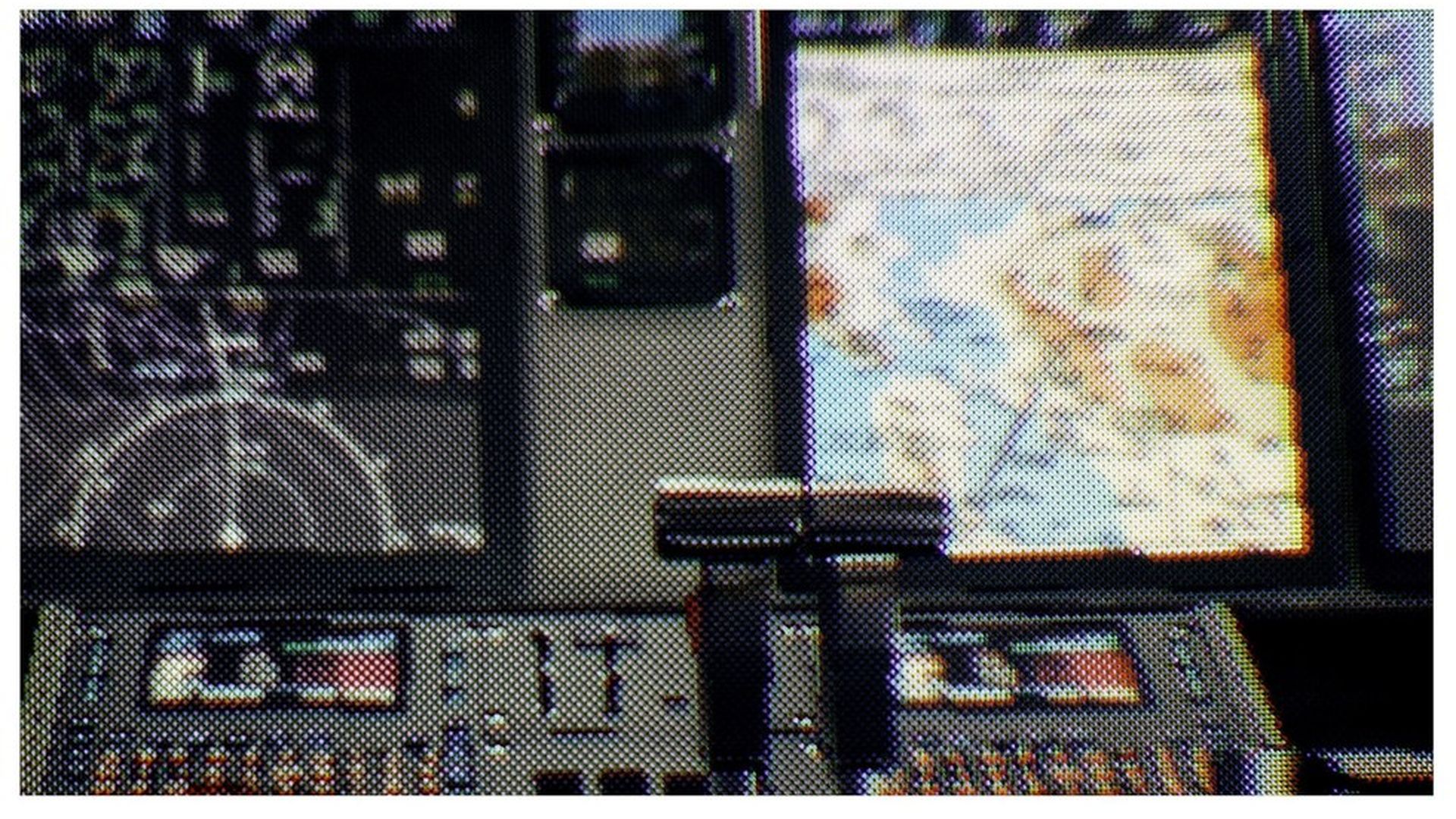 A Finnish company, coming out of stealth today, shows what could be a major advance in optics for virtual and augmented reality. Varjo, which means shadow in Finnish, has a technology that will offer far greater resolution in a focused area of view.
Demo: Showing the technology using a modified Oculus Rift, CEO Urho Konttori demonstrated the difference between its technology and standard VR headsets. The difference in quality was enough, for example, to make the instruments of an aircraft readable. The company hopes to use video pass-through to also allow for augmented and mixed reality, enabling visible objects to seamlessly blend with virtual ones.
Work in progress: The key to the technology, though, wasn't yet apparent in the demos shown to reporters last week. Varjo says the technology will able to track human eye movements fast enough that everything a user sees would be in this sharper area of focus. Other challenges include getting developer support and carrying its work to volume manufacturing.
Ultimate goal: The company is aiming at the professional market (think thousands of dollars rather than hundreds), with a goal to ship development kits by the fourth quarter of this year and launch commercially next year. This could be a lofty target for a company that is still just 19 people and has yet to close its next funding beyond a 2 million Euro initial round.