Google tries, yet again, to prove itself a hardware maker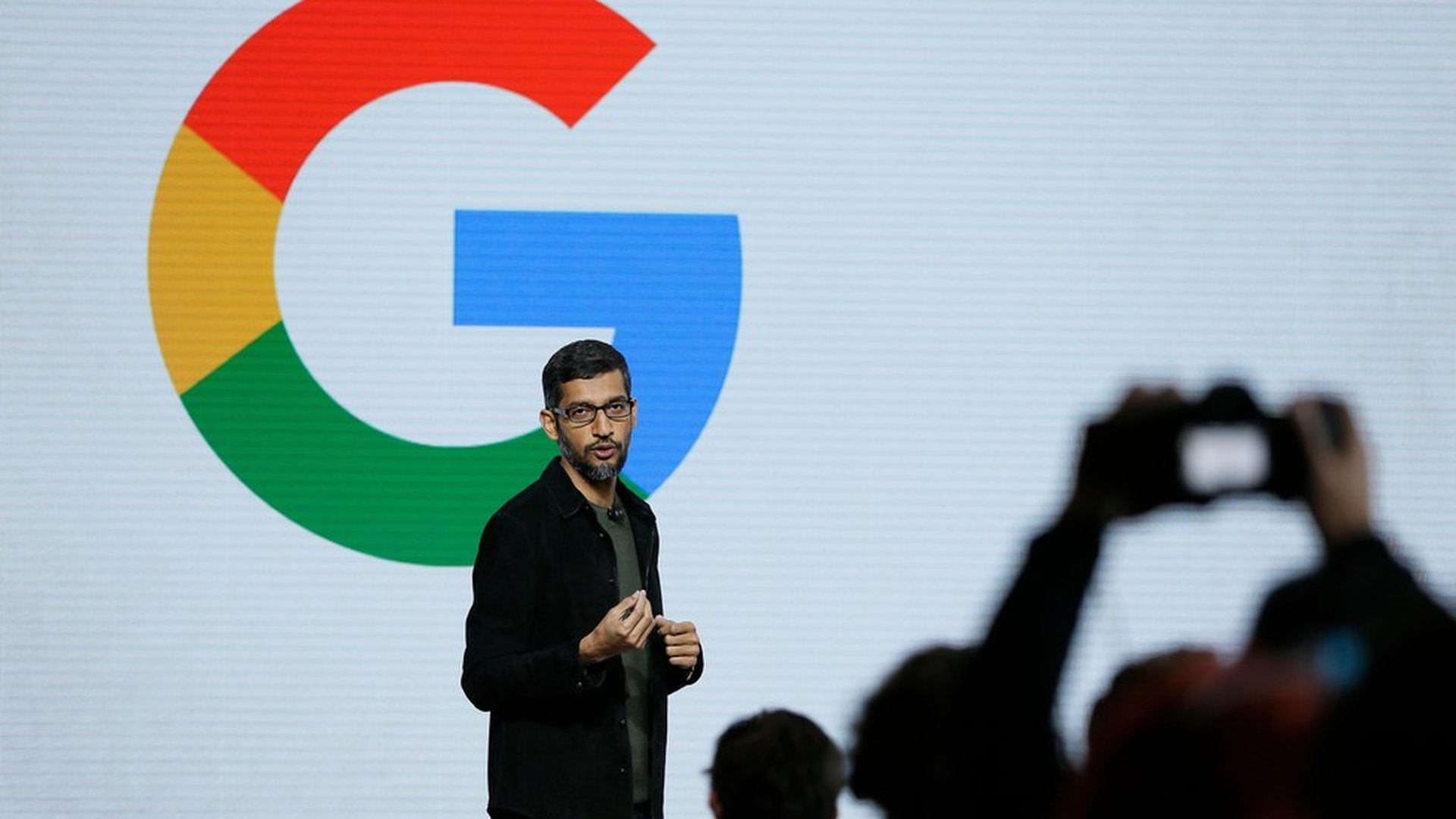 With details on its new speakers and phones having already leaked, the big question heading into Wednesday's event isn't what Google will unveil, but rather how it plans to make this year's gear more successful than past efforts.
What we've heard: According to leaks to various news sources, the company is expected to follow last year's pattern with two Pixel phones, a standard and XL version, with the former made by HTC and the latter by LG. We also know Google is expanding the Google Home line to include a cheaper "mini" version, via confirmation by Walmart which had a pre-order listing pop up on its site. And we might see more, including a Pixel-branded Chromebook.
The bottom line: Google really needs to go big or go home. It's a defining moment for Google's latest hardware effort, which is being spearheaded by former Motorola chief Rick Osterloh.
Facing the competition: The company is spending enough these days on its hardware efforts that it needs to do more than just show partners how they might do things better. And, Google has stiff competition. On the phone front, Google competes with Samsung and Apple, while Google Home and its offspring will have to battle Amazon's growing family of Echo products.
Background: For a long time, Google's phone hardware efforts have been primarily designed to spur other Android phone makers in one direction or another, instead of aiming to take a big share of the market. The first Pixel may have had broader ambitions, but was still somewhat limited by having Verizon as its exclusive carrier partner.
Doubling down, not backing down: Last month the company announced plans to acquire 2,000 engineers from HTC as part of a deal to buy a chunk of the Taiwanese company's phone operation. However, Google hasn't really clarified what it hopes to get out of that deal, or how it can shift from being a bit player in the phone business.
Mixed track record: Google has had a rocky tenure as a consumer hardware maker. Most notably, the company spent $12 billion to acquire Motorola Mobility, only to sell off the business a couple years later for a fraction of the price. Internal efforts have also been mixed. Its Chromecast proved a surprise hit, while it was forced to shelve the Q, an early smart speaker effort.
Go deeper