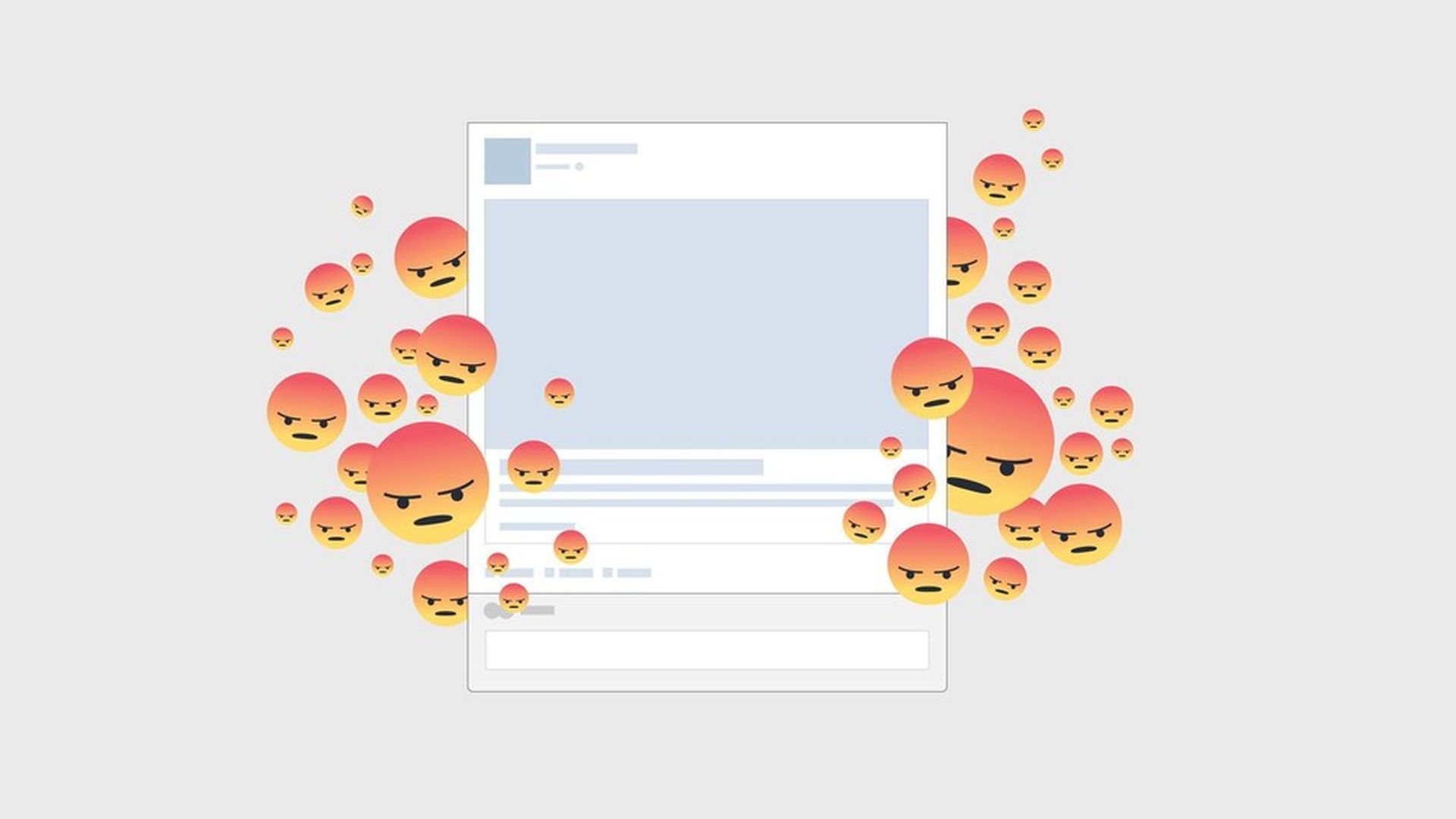 Facebook said yesterday that it's beating Snapchat at its own game, announcing that Instagram Stories finally exceeded rival Snapchat in its number of daily active users. What should have been a great day for Facebook was overshadowed by controversy.
The issues: Facebook said "human error" failed to remove child pornography and terrorist content from its site after being flagged and reports spread that it broadcast a teen who accidentally killed himself live on Instagram.
Why it matters: Facebook has been trying to clean up the content on its site, but the moves are continually overshadowed by new controversies, allowing the advertising community to build a mounting narrative against running automated ads on its platforms. Several ad executives told Axios they're advising clients to consider buying more ads from publishers directly to avoid appearing next to controversial content.
What they're saying: "What Facebook did is inexcusable," Ben Foster, SVP Global Strategy and Innovation at Ketchum, told Axios. "They are obligated to respond and take down material like this."
Facebook makes the majority of its revenue from advertising, and an inability to get ahead of controversies affects their bottom line. "You have to be constantly monitoring your ads, knowing how they're playing and where they are," says Noelle Clemente, Vice President, S-3 Public Affairs.
This is especially critical given that Mark Zuckerberg earlier this year warned investors that advertising revenue growth is expected to "come down meaningfully" as the Newsfeed becomes increasingly saturated and as the company continues to roll out its video advertising strategy.
What's next: "For brands wanting to take advantage of the massive traffic Facebook and Google properties receive, they should be aware that they are reliant upon Facebook doing their job in both proactively identifying this content from ever being posted and responding as fast as possible to reports of abuse," Foster added.
Our thought bubble: Advertisers know Facebook, Google and other platforms face these problems regularly, and that they are better off buying from publishers directly to protect their brands, but that's easier said than done. Facebook's platform makes it really easy and efficient to buy cheap, targeted ads and see a good return on investment, so the risk is sometimes worth it.
Go deeper