Exclusive: Canadian carrier says tremendous iPhone X excitement, upgrades outlook on iPhone 8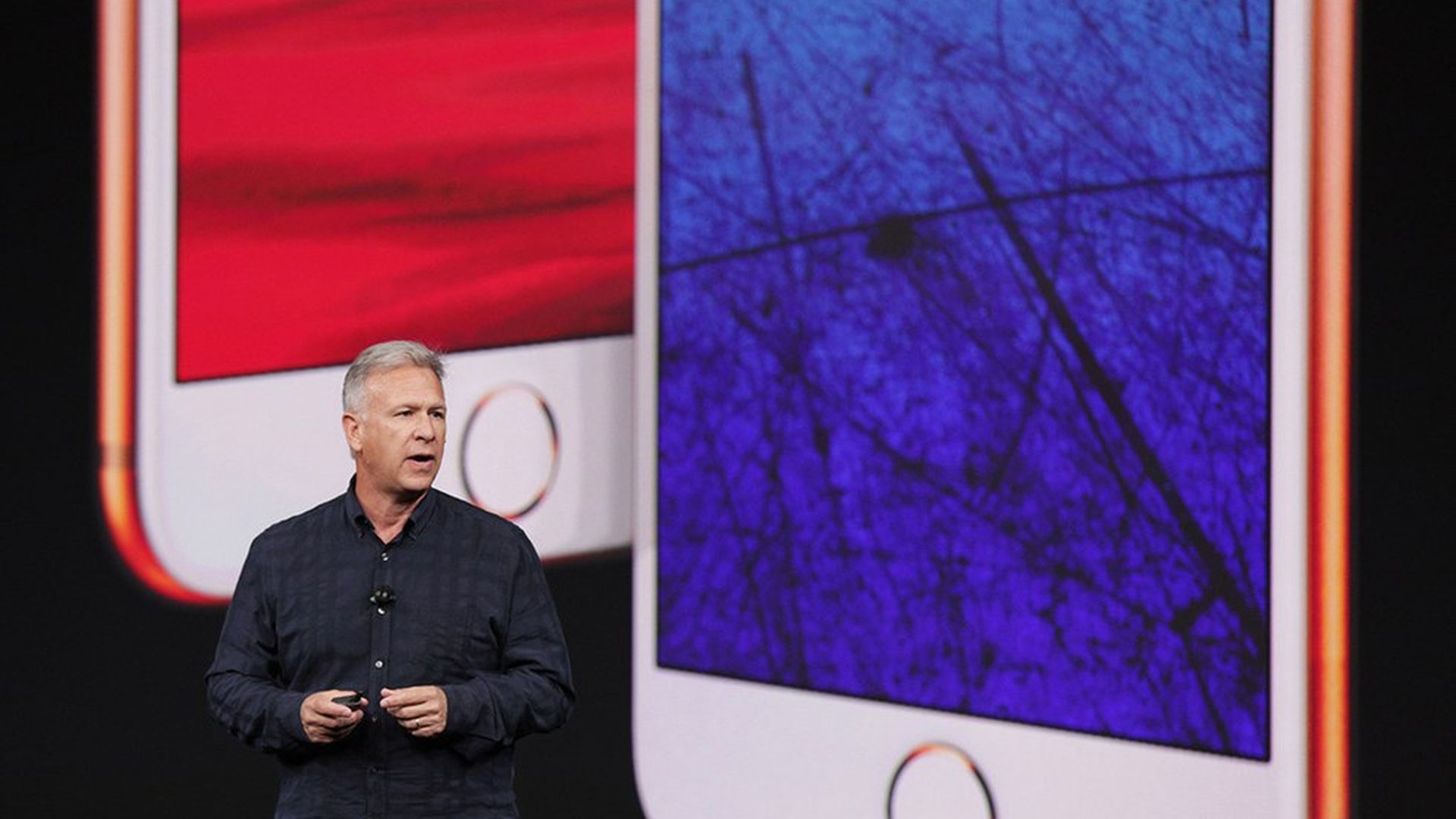 Rogers Communications, one of the largest wireless carriers in Canada, said Friday that it has seen "tremendous customer excitement" and strong pre-orders for the iPhone X. Perhaps more importantly, it now says overall demand for the iPhone 8 as "good" after previously characterizing it as anemic.
"We're seeing tremendous customer excitement for iPhone X with strong customer pre-orders," Executive VP Raj Doshi, said in a statement to Axios. "We're also seeing good demand for the iPhone 8. We expect the two together will be very popular with our customers this holiday season with iPhone 8 being a major contributor."
Why it matters: Rogers previously described sales of the iPhone 8 as "anemic" during an earnings conference call. There have been concerns about both limited supply of the iPhone X as well as weak demand for the iPhone 8. The iPhone accounts for a significant part of sales and profits for Apple.
For its part, Apple said in a statement that iPhone X demand is "off the charts." The high-end model, which features built-in facial recognition and an edge-to-edge screen, starts at $999 and went up for presale at midnight PT. Order times are already stretching into December for the phone, which begins shipping Nov. 3.
Apple's statement: Here's what Apple had to say earlier in the day: "We are thrilled to be taking orders for iPhone X, the future of the smartphone. We can see from the initial response, customer demand is off the charts. We're working hard to get this revolutionary new product into the hands of every customer who wants one, as quickly as possible. We will keep accepting orders online, and iPhone X will be available at Apple retail stores on Friday, November 3 starting at 8 a.m., as well as from our carrier and retailer partners around the world."
Go deeper