ESPN and the cable TV crisis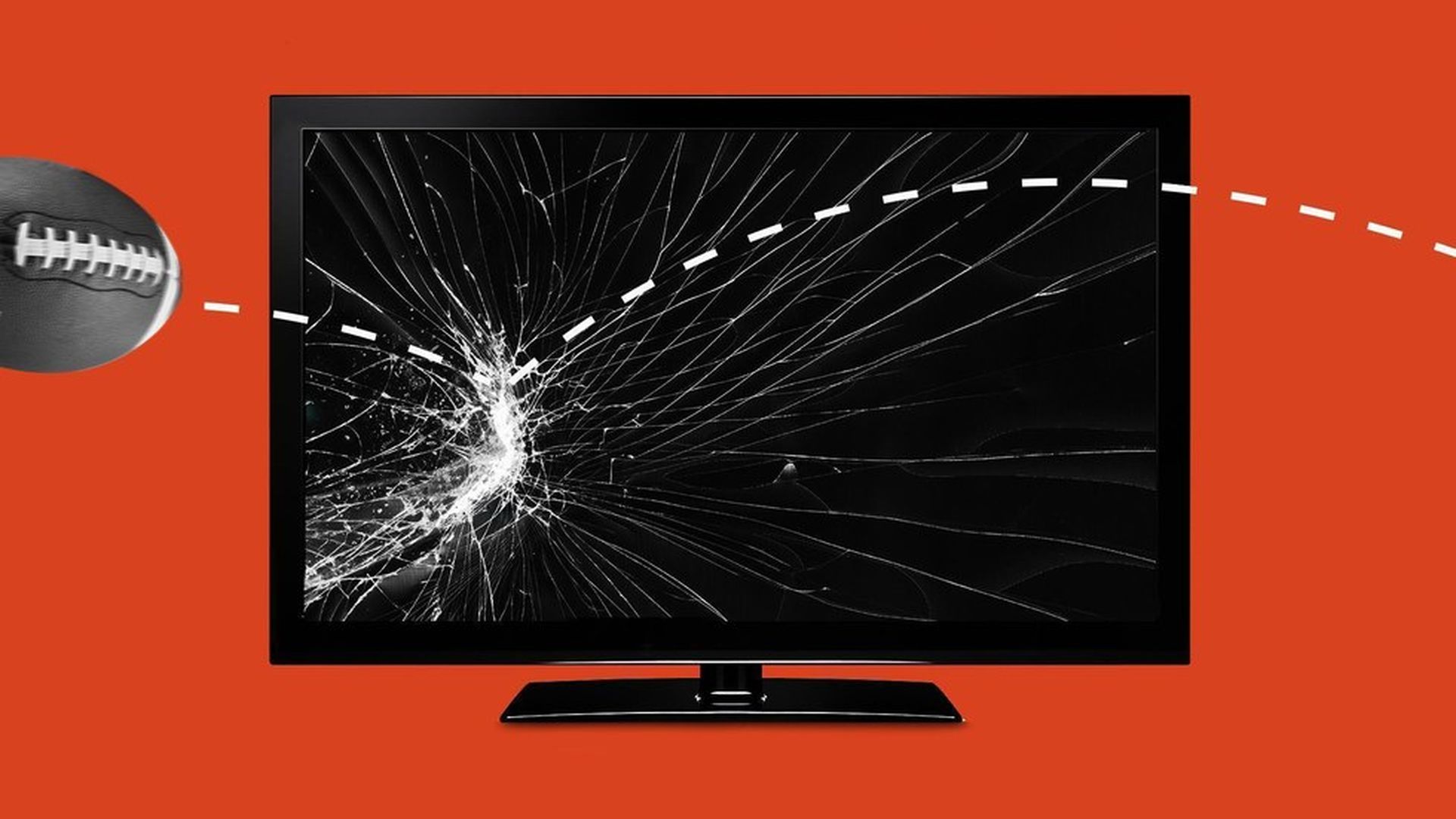 ESPN laid off as many as 100 employees Wednesday. The company cited "changes in technology and fan behavior" (meaning social media and highlight consumption) for the demands driving the cuts.
Why it matters: ESPN's dilemma is a reflection of what many in the cable industry are facing today in higher production costs, dwindling subscribers and stagnant ad revenues. By nearly every measure, signs point to thinning margins for the cable industry, and an eventual newspaper-like revenue collapse as viewers migrate their attention to streaming and social media.
Production and live events are expensive: Cable and subscription production costs have doubled in ten years from $12 billion in 2006 to $24 billion in 2015, according to the U.S. Census Bureau. Programming costs are especially high for live events — ESPN pays the NFL $1.9 billion annually to broadcast Monday Night Football.
Cord-cutters are opting for cheaper streaming options: The number of U.S. households that subscribe to cable has decreased by 25% to roughly 52 million homes from 68 million since its peak usage in 2000. Meanwhile, there's been a steady increase in the number of homes that pay for broadband access, as more households pivot to over-the-top (OTT) streaming services for TV consumption. Per Nielsen, ESPN has lost 12% of its 100 million subscribers in 2011.
Ad revenues won't be stable forever: As marketers shift their budgets towards digital, a comeback to previous ad revenues levels is unlikely. ESPN's ad revenue was down 7% in Q4.
Business demands have forced ESPN's programming to evolve:
Local and regional coverage: Over the past 10 years, the network has committed to comprehensive coverage across many professional teams and college conferences, hiring digital-focused reporters as experts. But many of the reported layoffs show that the network is cutting back on the localized digital footprint it once built.
Debate as sport: The rise of social media caused the network to focus its TV programming away from highlights readily available on Twitter, Instagram, etc. to more provocative, personality-driven analysis. But interest has still waned, as seen in a 12% viewership dip of its marquee 6 p.m. SportsCenter show in 2015. In response, ESPN executives told employees Wednesday that SportsCenter needs to be more "efficient and nimble."
What's next: Disney President Bob Iger told investors in February that the standard advertising model ESPN and other Disney-owned networks rely on is no longer working. Disney is taking strategic steps to pivot its strategy towards creating new streaming opportunities on top of existing ones with companies like Hulu. Iger touted Disney's $1 billion investment in MLB's streaming division called BamTech, which they have previously said will work with Disney to create an ESPN-branded subscription streaming service.
Go deeper