DHS only has $20m for Trump's wall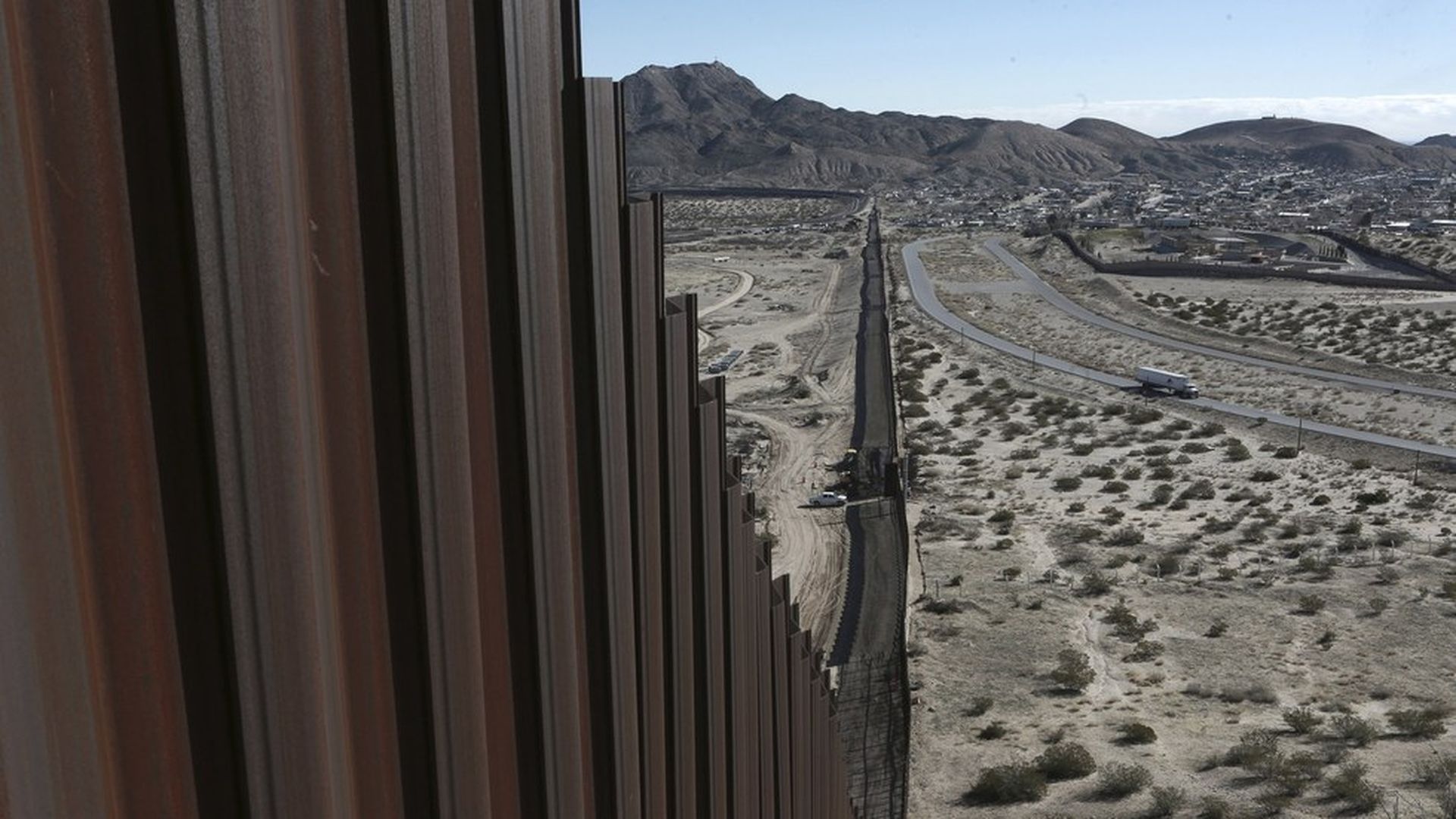 Construction on a border wall may not begin as quickly as Donald Trump would like, as the Department of Homeland Security could only find $20 million for the project.
The president planned to use DHS funds until he could get Congress on board but Reuters found that far less is available for the wall than he might have hoped.
Sean Spicer on January 25: "At this point, [Trump's] goal was to get the project started as quickly as possible using existing funds and resources that the [DHS] currently has and then to move forward and work with Congress on an appropriations schedule."
What $20 million gets Trump: Just a "handful of contracts for wall prototypes," according to Reuters. The government had previously estimated that a single mile of the proposed 1,257-mile wall would cost $17.8 million.
Why it matters: The administration is now going to have to look to Congress to fund for the wall, with an estimated price tag of around $20 billion. With other big ticket items on the Trump agenda — think: infrastructure, Obamacare — that cash might not come so easily.
Go deeper