CNN's Acosta: Stephen Miller "couldn't take that kind of heat"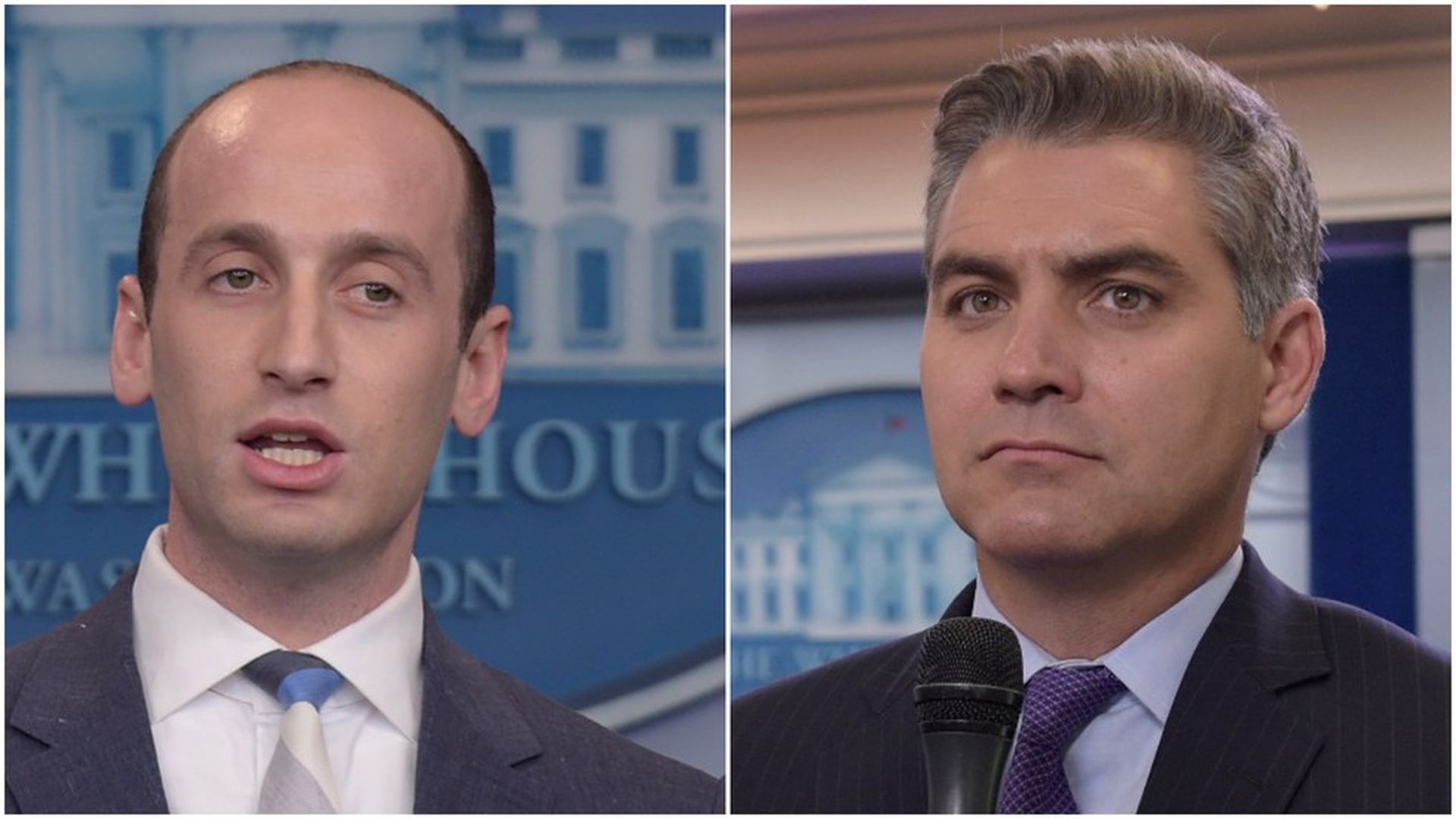 After publicly facing off with President Trump's senior policy advisor, Stephen Miller, Wednesday over the administration's latest push to reduce legal immigration and simultaneously implement a merit-based system, CNN's Jim Acosta said he thinks he came out on top:
"I think what you saw unfold in the briefing room is that he [Miller] really just couldn't take that kind of heat and exploded before our eyes."
"It's not often you're accused of a cosmopolitan bias from someone who went to Duke University wearing cufflinks in the White House briefing room," Acosta later said on CNN.
Context: During yesterday's WH press briefing, Acosta asked whether the administration was favoring immigration from English-speaking countries. Miller shot back, "Your cosmopolitan bias is showing."
Go deeper