Arizona governor gives McCain cover on Graham-Cassidy bill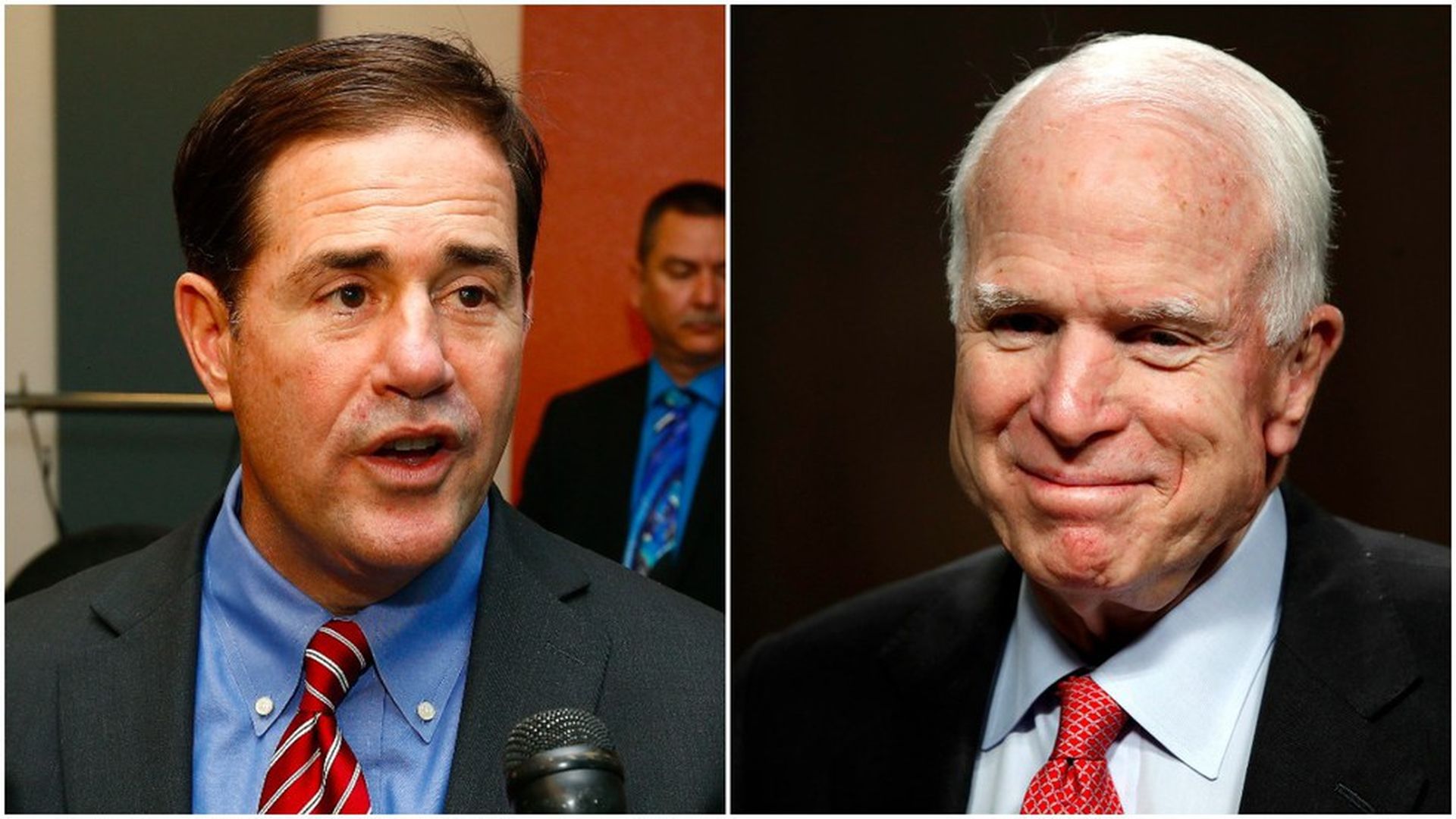 Governor Doug Ducey (R-AZ) released a statement via Twitter Monday announcing his support for Sens. Lindsey Graham and Bill Cassidy's Affordable Care Act repeal bill:
"Graham-Cassidy is the best path forward to repeal and replace Obamacare... Congress has 12 days to say 'yes' to Graham Cassidy. It's time for them to get the job done."
Sen. John McCain (R-Ariz.) was one of three senators to vote "no" on the last repeal bill. But earlier today, McCain said he'd back the Graham-Cassidy bill if Ducey signed off on it.
Why it matters: This bill would restructure the U.S. health care system even more dramatically than the repeal-and-replace bills that preceded it. If McCain gets on board, Republicans are likely just one vote shy of passing it. The focus now will fall on Sens. Susan Collins, Lisa Murkowski and Rand Paul.
Go deeper