Amazon is buying Whole Foods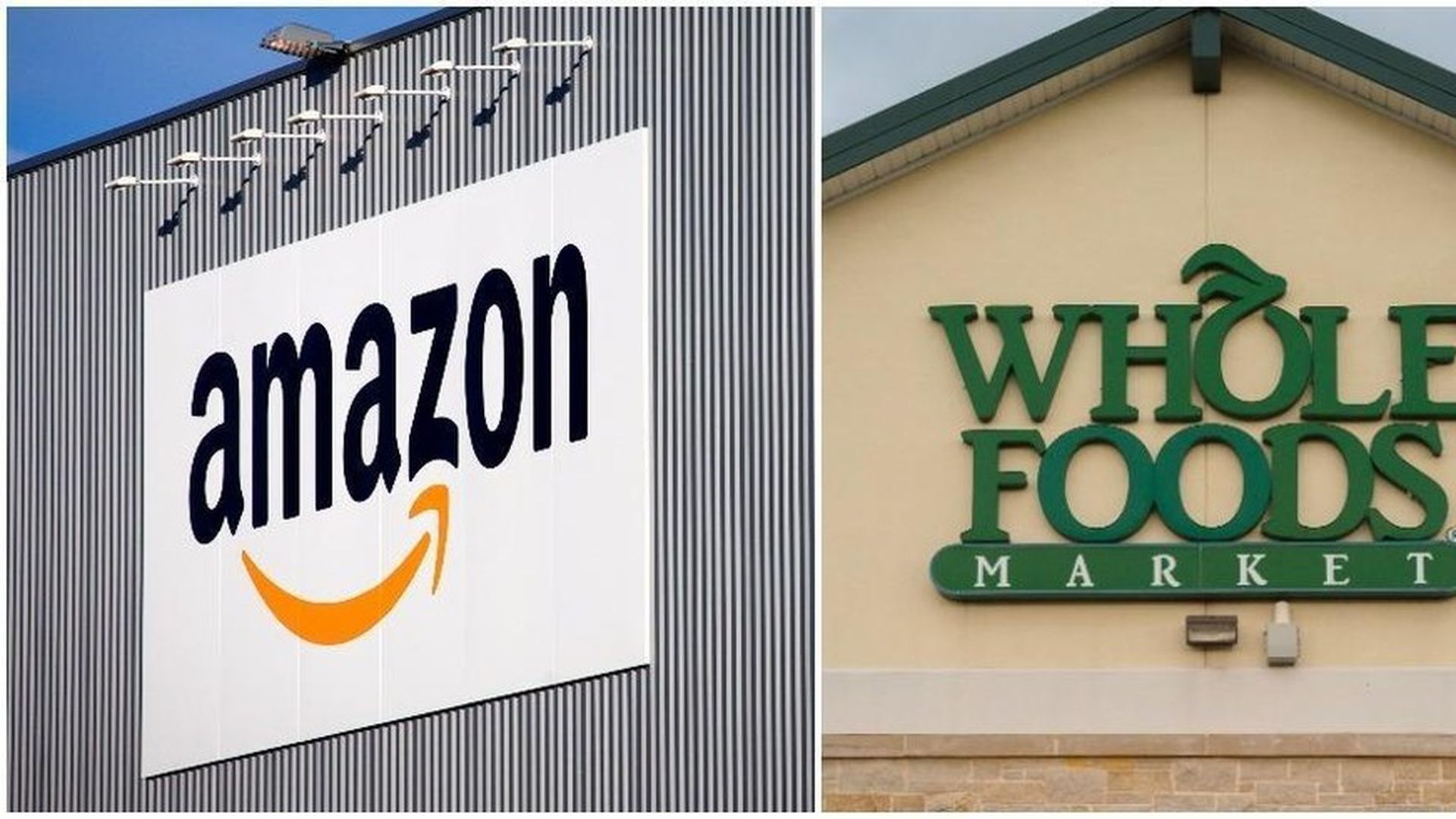 Amazon is buying Whole Foods for $13.7 billion, a substantial broadening of its push into brick-and-mortar retail and fast-delivery.
Why it matters: This is yet another way the e-commerce giant is breaking into the physical space and taking over brick-and-mortar stores — which they previously argued were obsolete. And this further helps Amazon tap into the grocery market, which earns significantly more money than the e-grocery markets.
The big picture:
This is aimed beyond the Wal-Mart crowd: The acquisition comes as Amazon ventures into the grocery business, including quick localized delivery. The Whole Foods acquisition suggests that Amazon is aiming not at Wal-Mart's main customers, but to capture a space that Wal-Mart — the biggest brick-and-mortar retailer on the planet — doesn't much penetrate: the high-end grocery shoppers worried about health, and not so much what the food costs.
One big question: Will Amazon now sell Whole Foods products online via Amazon Fresh? Rona Nell, an Amazon spokesperson, previously told Axios that Amazon "works with a variety of vendors and farmers to source our selection" of groceries, which they now make available at their physical AmazonFresh pickup stores.
Competing interests: Whole Foods already has one-hour delivery, and Amazon has recently increased its grocery delivery services to as quickly as 15 minutes via their AmazonFresh stores. It will be interesting to see how Amazon leverages Whole Foods' delivery service and whether that will ultimately make Amazon's physical grocery stores (currently only in Seattle) less necessary.
The M&A angle:
History: Amazon has long had interest in this category, having invested $42.5 million in 1999 for a 35% stake in something called HomeGrocer.com. That business was ultimately sold to dotcom darling Webvan, which later went bust.
Stock slump: Shares of Wal-Mart, Kroger, Costco, Sprout Farmers and Supervalu all got hammered at the open this morning. Also unclear what this means for the much-delayed IPO for private equity-owned Albertsons, which had been reportedly interested in making its own Whole Foods bid.
Unicorn angle: This cannot be good news for on-demand grocery delivery company Instacart, which actually has an investment from Whole Foods, particularly if Amazon begins selling Whole Foods products via Amazon Fresh.
Tough talk: Whole Foods co-founder and CEO John Mackey recently referred to activist investor Jana Partners as "greedy bastards who just wanted the company sold. Looks like Jana gets its wish, although Mackey will remain as CEO.
What to watch for: Wal-Mart's response — the two companies have already been in a death grip, and now Wal-Mart will have to make a similar business deal to continue competing, specifically in the grocery market. And just after Amazon's news broke, it was announced that Wal-Mart is buying Bonobos for $310 million.
Go deeper