The video President Trump tweeted yesterday that claimed Google did not promote his State of the Union addresses has been debunked by the Wayback Machine, a service that allows users to view digital archives of web pages.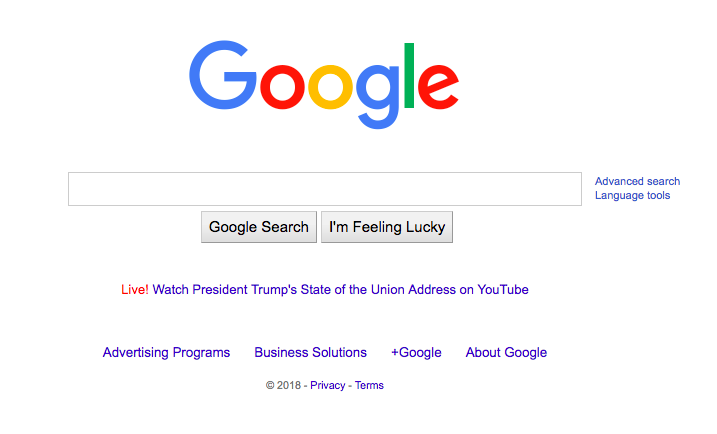 Screenshot of Google's homepage on January 31, 2018
Why it matters: Google issued a statement yesterday saying they "have historically not promoted the first address to Congress by a new President," but that they did highlight the livestream of Trump's State of the Union address in 2018. The Wayback archive supports Google's claim.