https://www.axios.com/trump-1515597144-95034663-c14e-4182-946c-f259d2314e55.html

Trump: Feinstein released dossier transcript in a "possibly illegal way"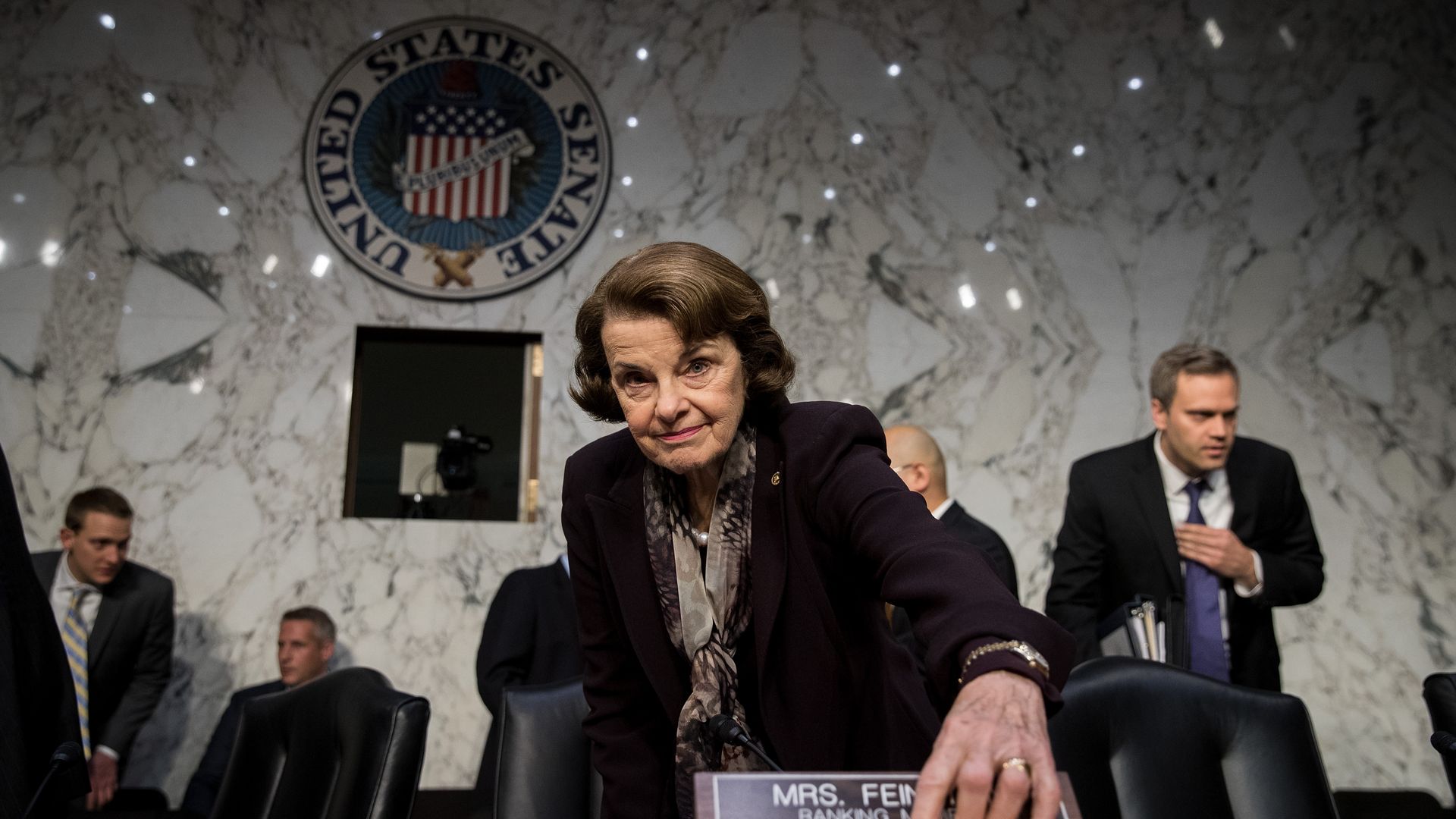 Democratic Sen. Dianne Feinstein is the latest target of Trump's tweets. "The fact that Sneaky Dianne Feinstein ... would release testimony in such an underhanded and possibly illegal way, totally without authorization, is a disgrace. Must have tough Primary!" he wrote.
Our thought bubble: Feinstein is expected to face a primary challenge from Kevin de León, who is mounting a campaign as a more progressive alternative. Ironically, Trump's attacks on Feinstein could actually help position her as a stronger opponent to the president, which is what de León and progressives have been pressuring her to be.