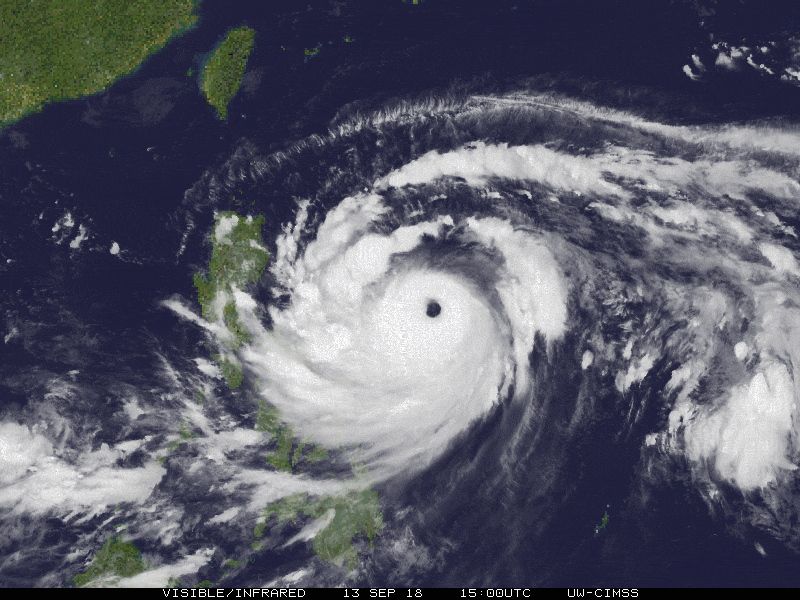 Image: Whether Philippines
The most intense storm on Earth so far in 2018 is on track to hit the northern Philippine island of Luzon on Friday. Super Typhoon Mangkhut peaked in intensity at sustained winds of 180 miles per hour, equivalent to a Category 5 hurricane, and was expected to make landfall near full strength.
The big picture: On the other side of the world, Hurricane Florence is barreling towards the U.S. East Coast with sustained winds of 100 miles per hour. Mangkhut, with current sustained winds of 170 mph, is one of the most powerful typhoons to hit the Philippines since the disastrous Super Typhoon Haiyan ravaged the islands in 2013.