https://www.axios.com/senate-intel-russia-probe-has-expanded-1513305972-cca4ffd3-2b2b-437f-89c6-d6c6cebd5edd.html

Senate Intel: Russia probe has "expanded"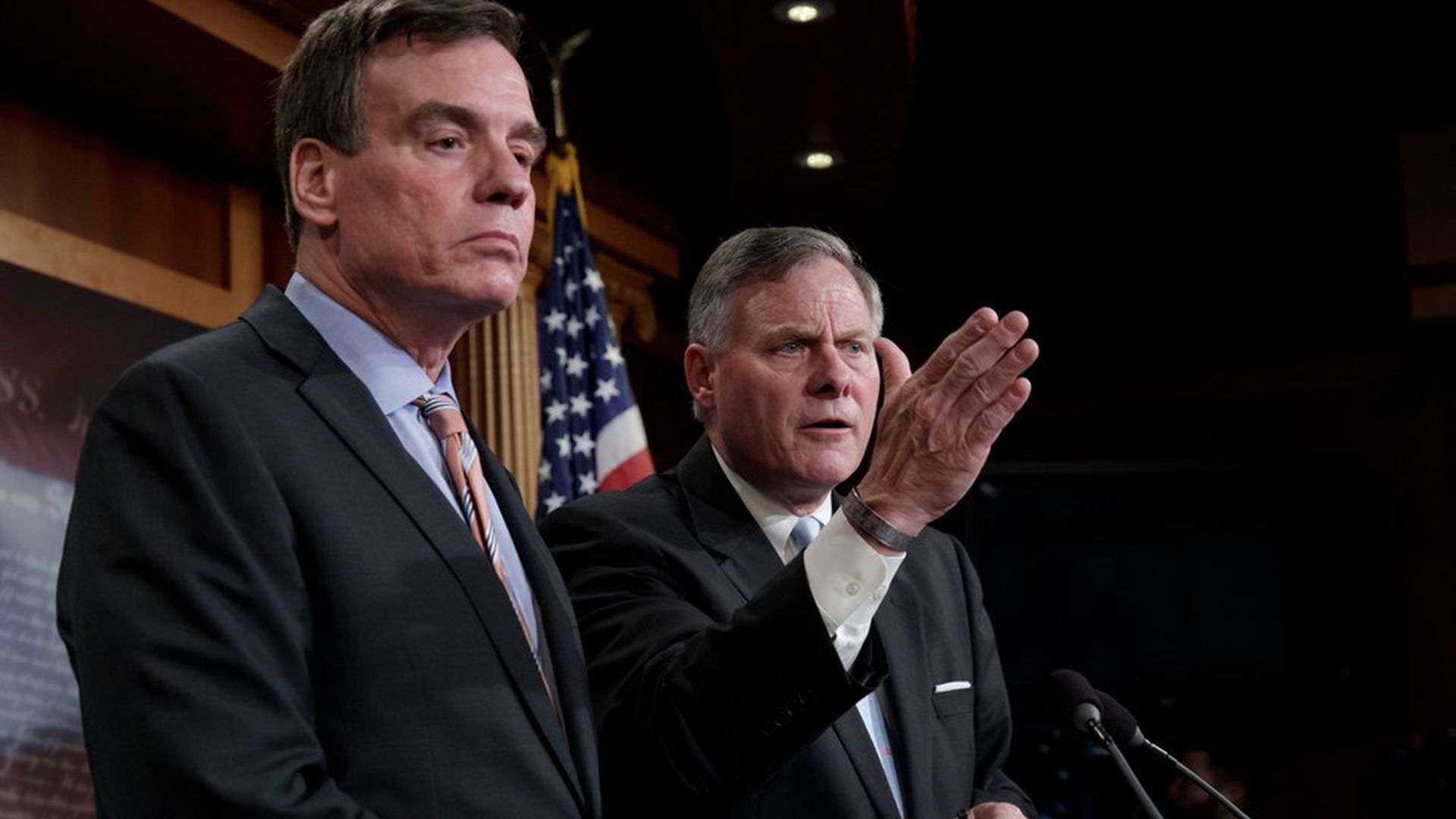 Senate Intelligence Committee chairman Richard Burr (R-NC) and vice chair Mark Warner (D-VA) made it clear Wednesday that they still have a lot of work to do regarding the Russia investigation, including learning more about the extent of Moscow's impact on the 2016 election and whether any Trump campaign members colluded in the interference.
"It's safe to say that the inquiry has expanded slightly," Burr said. He said he still hopes the committee can complete its probe by the end of 2017, but emphasized they must be finished and "make our facts public" prior to the 2018 midterm primaries.