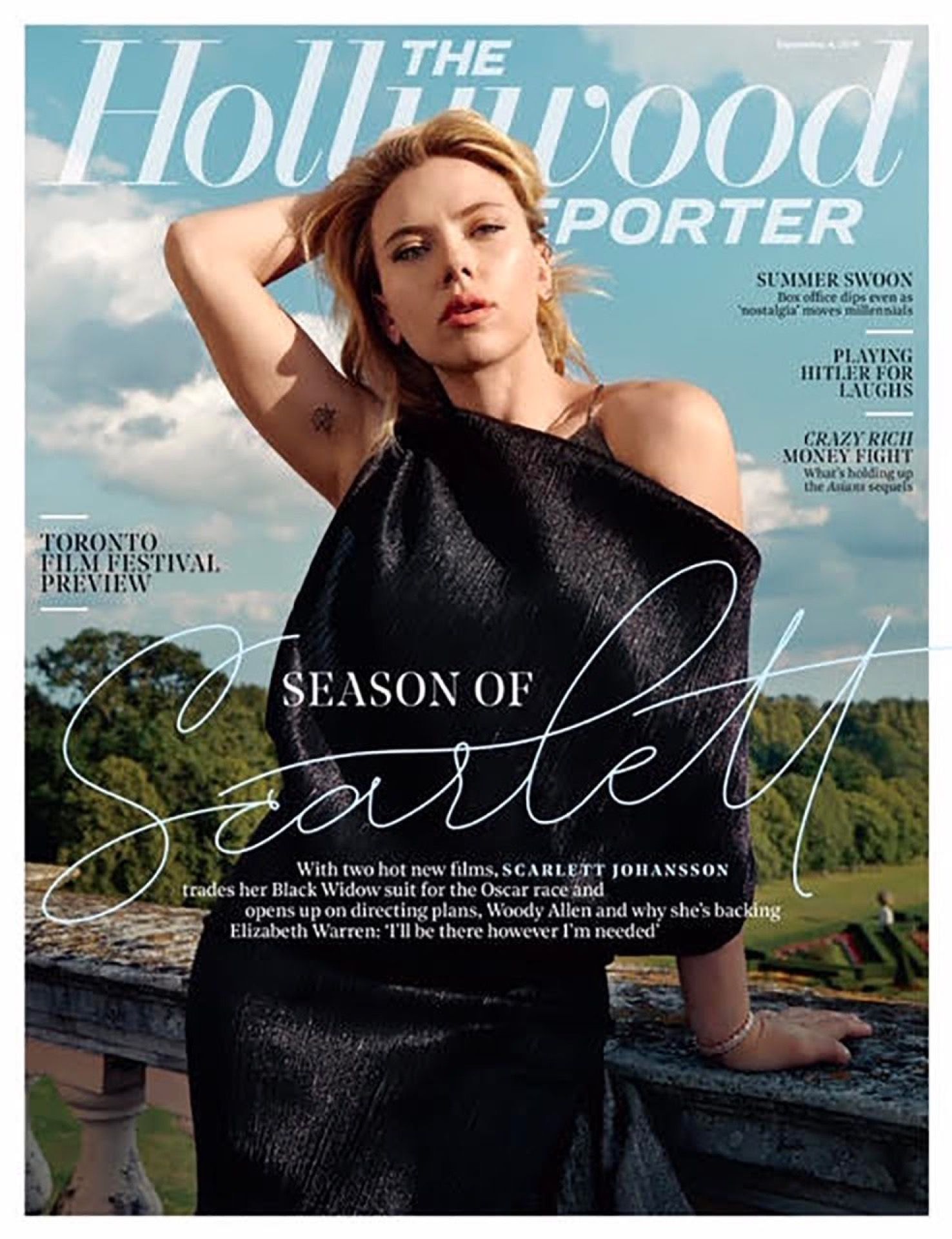 Courtesy The Hollywood Reporter
Scarlett Johansson told The Hollywood Reporter in a new profile that she's backing Elizabeth Warren in 2020, pushing back on the Hollywood trend to see how the race shakes out before jumping in with an endorsement.
Johansson has resisted pressure from her politically minded friends to take a wait-and-see attitude to the Democratic primary. "Other Democrats have said to me, 'Oh, it's really early to back someone,'" Johansson says. "That kind of worries me because it doesn't feel that early to me. I'm like, 'Really?' It's disconcerting that there's not a clear candidate at this time.