September 14, 2023
What a wild couple of days in tech policy. Good thing we're here to tell you everything you really need to know about Congress' big AI week, right?
We'll be back in your inbox again next week, unless there's breaking news.
1 big thing: Lawmakers plug away at AI legislative work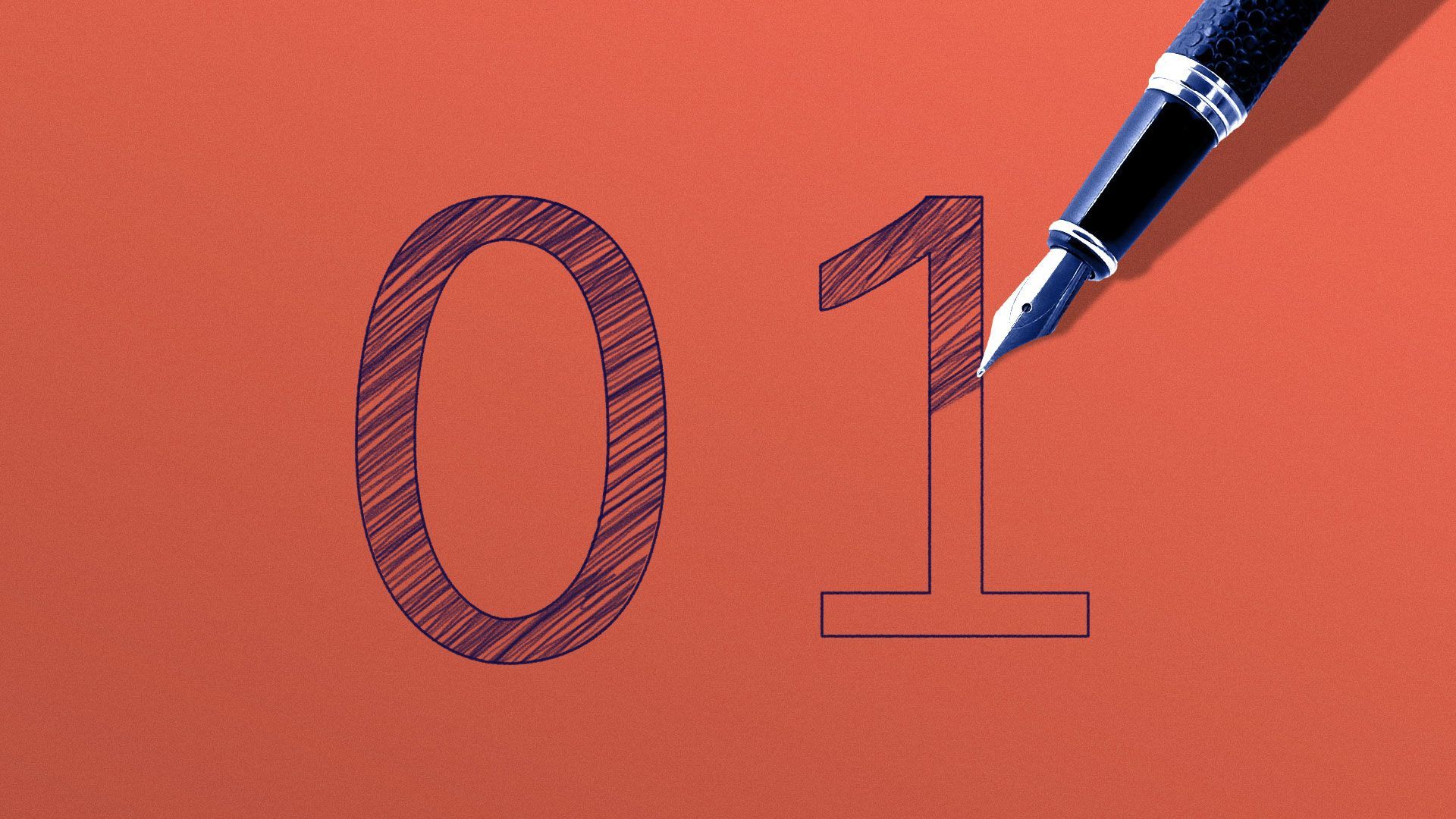 While Senate Majority Leader Chuck Schumer was hosting the AI forum this week, committee leaders were digging into the details of how AI can be regulated, Maria reports.
Why it matters: The nitty-gritty work of putting pen to paper will ultimately happen behind the scenes with key staff members negotiating language down to each word, despite the hype of Congress' AI week.
State of play: Four hearings directly related to AI were held this week alone.
The Senate Judiciary subcommittee on privacy, technology and the law convened company executives and academics Tuesday to examine leaders Richard Blumenthal and Josh Hawley's new framework of AI principles.
Sen. Jon Ossoff asked for guidance on how lawmakers should define various AI systems as they write legislation to regulate the technology.
Microsoft president Brad Smith said three areas should be considered when defining the scope for regulation: the most powerful frontier AI models, the deployers or applications of AI in high-risk cases like privacy, and the data center infrastructure where models and applications are deployed.
Smith, who attended Schumer's forum the following day, also declined during the hearing to commit to Hawley that Microsoft would raise its age limit to use Bing's chatbot to 18 and implement age verification.
"I don't want America's kids to be your guinea pigs," Hawley said to Smith.
Of note: Sen. Amy Klobuchar during the Judiciary hearing inquired about fake AI-generated election ads that she said have victimized both Democrats and Republicans.
Sens. Klobuchar, Hawley, Chris Coons and Susan Collins on Tuesday introduced the Protect Elections from Deceptive AI Act, which would ban the use of AI to generate content deceptively showing candidates in political ads to influence federal elections.
AI in political ads is one area in which the Senate is inclined to act more quickly as the 2024 elections near.
Meanwhile, the senators who sit on Judiciary were toggling between that hearing Tuesday and a Senate Commerce Committee hearing at the exact same time.
Commerce Committee Chair Maria Cantwell announced at that hearing that she would introduce a bill to combat deepfakes and AI-generated media.
Cantwell pointed to an incident in which "a scammer used AI to spoof the voice of their daughter telling them that she had been in a car accident and that a man was threatening to harm her if they didn't wire $10,000."
The Senate Homeland Security & Governmental Affairs Committee held a hearing this morning to look into AI in government procurement.
Chair Gary Peters noted in his opening remarks that "over half of the AI tools used by federal agencies have been purchased from commercial vendors.
"In order to successfully and effectively purchase and use AI tools, federal agencies have to be prepared to address issues like privacy concerns about the use of federal data to train commercial models and bias in government decision making."
The House Oversight panel on cybersecurity, IT and government innovation also convened an AI hearing this afternoon on the federal government's use of the technology.
OSTP's Arati Prabhakar said she expects that some of the risks of AI can be addressed under existing laws and regulations, but "in some cases, we do expect that legislation will be required."
DHS' Eric Hysen: "DHS will use AI to transform all parts of our operation, from detecting and mitigating cybersecurity vulnerabilities to enhancing maritime search and rescue operations and far beyond."
What's next: Schumer's next forum will focus on how the government can "encourage innovation," he told Axios in an interview yesterday.
Congress will keep hearing from outside groups, including Fight for the Future and United Musicians and Allied Workers, who said they're planning an "AI Day of Action" early next month "aimed at corporations that seek to replace human artists with AI."
View archive