Bennet pitches his AI agency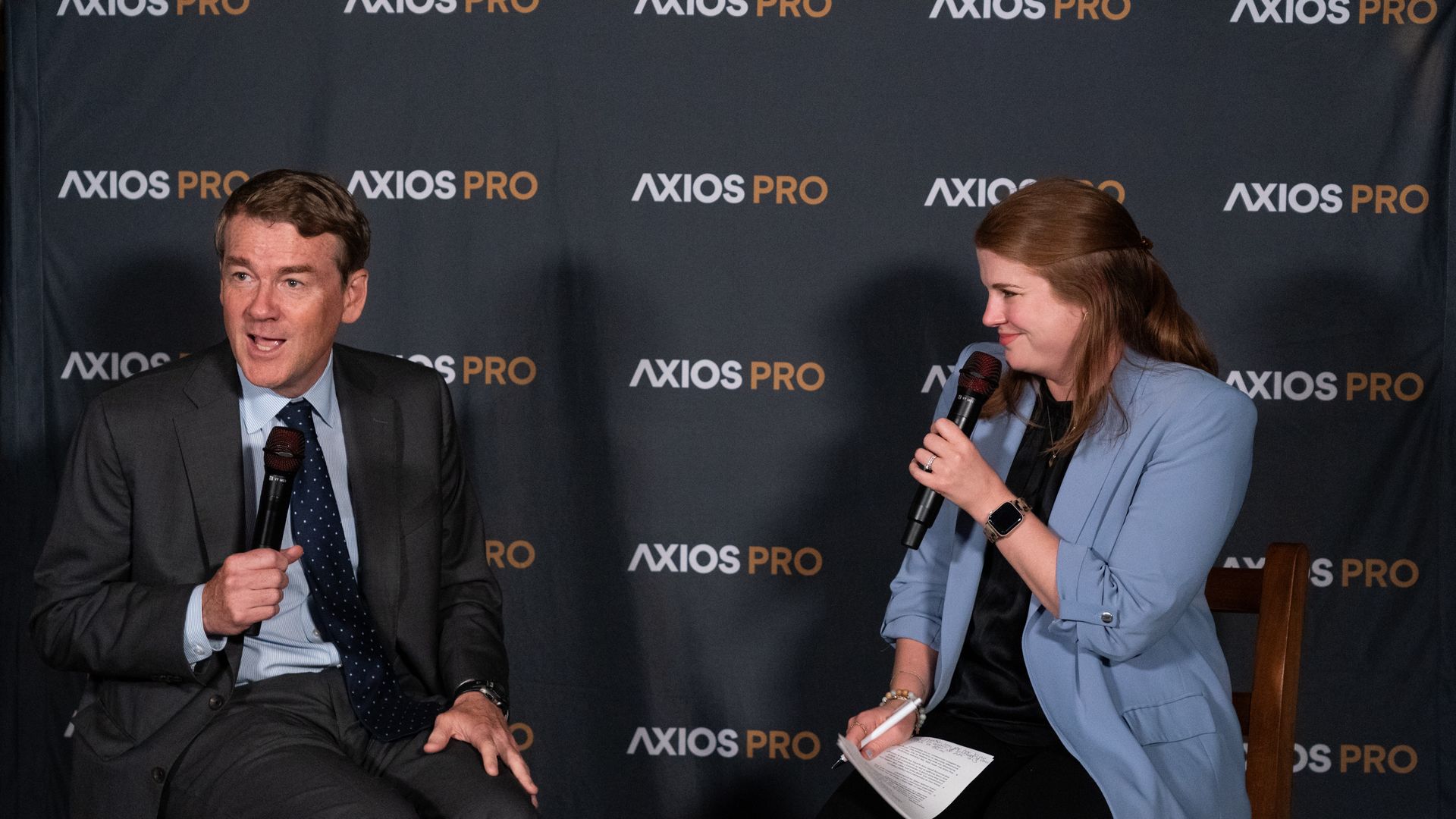 Axios' Ashley Gold picked Sen. Michael Bennet's brain on all things AI and tech regulation at an Axios Pro Tech Policy Happy Hour at Hawk 'n' Dove this week.
Why it matters: Bennet has emerged as a leading voice in the Senate on regulating AI. His idea to create an agency to regulate major digital platforms, which would include on AI — is picking up steam in Congress.
Creating an agency, which is also a feature of Sens. Josh Hawley and Richard Blumenthal's proposed framework, came up a lot during Senate Majority Leader Chuck Schumer's AI insight forum Wednesday.
Schumer hasn't outright backed this idea but told Axios after the forum that there was support in the room for an agency.
What they're saying: "We should learn from our failure to regulate social media," Bennet told Axios. "My view is that we should have a new independent agency.... We've got to move on from where we started."
"It's easy to beat up on [Congress] because of our incapacity to learn lessons, but this is life and death, man. To me, I feel like we are the proverbial frog being boiled alive here."
"I think we need an agency that's dedicated to these subjects, especially with AI, that has the expertise to engage with my constituents and also with Big Tech to come to a set up rules of the road that over time, through a common-law regulatory approach, makes sense for the sector."
Bennet pointed to the FDA and FCC as agencies that could be models.
The intrigue: Bennet said there's some trepidation among Republicans around adding an agency.
But there is growing sentiment that Congress doesn't have the expertise to regulate AI and a new agency may be the right thing, he said.
"I'm seeing other people begin to say ... 'You know what, we don't have the expertise to do this.'"
Bennet also said he received unsatisfactory answers from tech companies after sending them a letter this summer asking how they'd take extra safeguards around AI for younger users and children.
Bennet said he's hopeful about the promise of AI to help bring equality to the K-12 school system in the U.S. by providing students tutors and other resources.
Go deeper