Rokt vetting bankers for potential fall IPO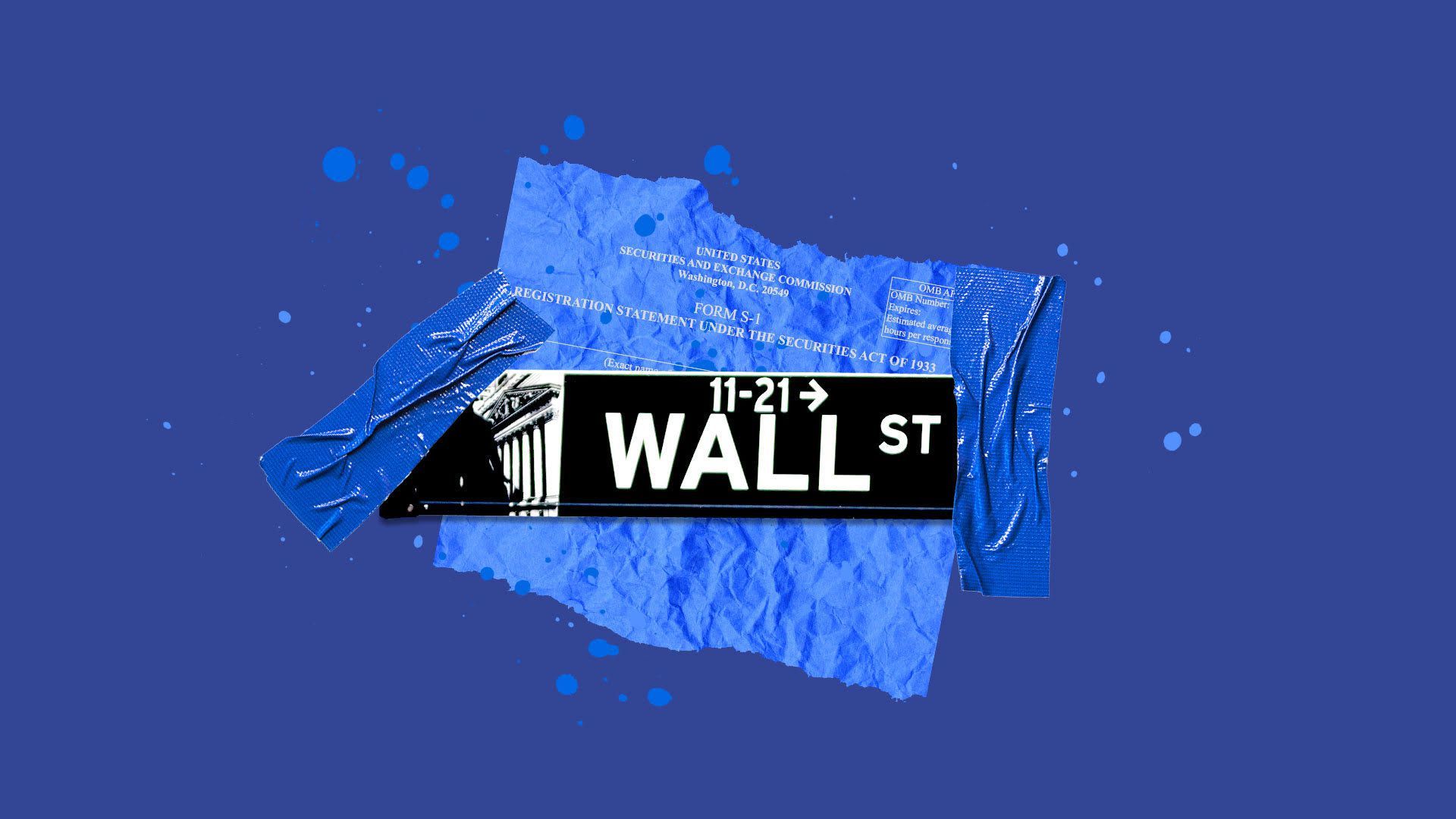 Rokt, an e-commerce tech provider, is interviewing investment banks for a potential fall IPO, CEO Bruce Buchanan tells Axios exclusively.
Why it matters: The public markets outlook for late 2023 looks sunnier than last year, and Rokt could be one of several listings.
Details: CFO Nathaniel Katz, who is now settled in after coming on board in early November, is overseeing the vetting process and is also interviewing secondary banks, Buchanan says.
Buchanan says his mandate is to be IPO ready to give shareholders a full range of liquidity options.
The company could also elect not to go public, with a secondary share sell or a sale to a strategic among other options, Buchanan says
Driving the news: Rokt sees an opportunity to attract talent amid industry layoffs with its new Seattle office, led by former Amazon exec John Walzer, Buchanan says.
Walzer and SVP of engineering Noel Cutis, who recently served as VP of technology at GrubHub, are the two latest hires, says Bill Barton, chief product and engineering officer.
"The hiring is to accelerate bringing the vision we already have to fruition. We have more strategy than we have people to deliver against it," Barton says.
Rokt has grown by double-digits year over year for several years.
"We're profitable, we have money in the bank, we can afford to grow," Barton adds.
Of note: Despite more worker availability, there still isn't downward pressure on compensation for top talent, Barton says.
Rokt also continues to pursue a hybrid work strategy with its Seattle office, Buchanan says.
While working from home can increase productivity, Rokt has an apprenticeship model where junior colleagues spend time with senior management to learn leadership skills, he notes.
What's next: Rokt is leveraging machine learning to apply relevant product offers to purchases, adding more value to the cart in terms of upsells and cross-sells, Barton explains.
If someone is buying tickets via Ticketmaster, for example, Rokt would offer to pair those tickets with parking or to provide insurance for those tickets, he says.
When the customer gets ready to pay, Roks interjects with offers from payment providers such as American Express or Wells Fargo, Barton says.
The payments marketplace, which is new, will gain momentum this year and contribute materially to revenue, he points out.
The payment confirmation page, which is currently the core of the company's business, is where Rokt unlocks product offerings — such as three free months of the streaming service Hulu, for example.
Go deeper