Silver lining for IPO watchers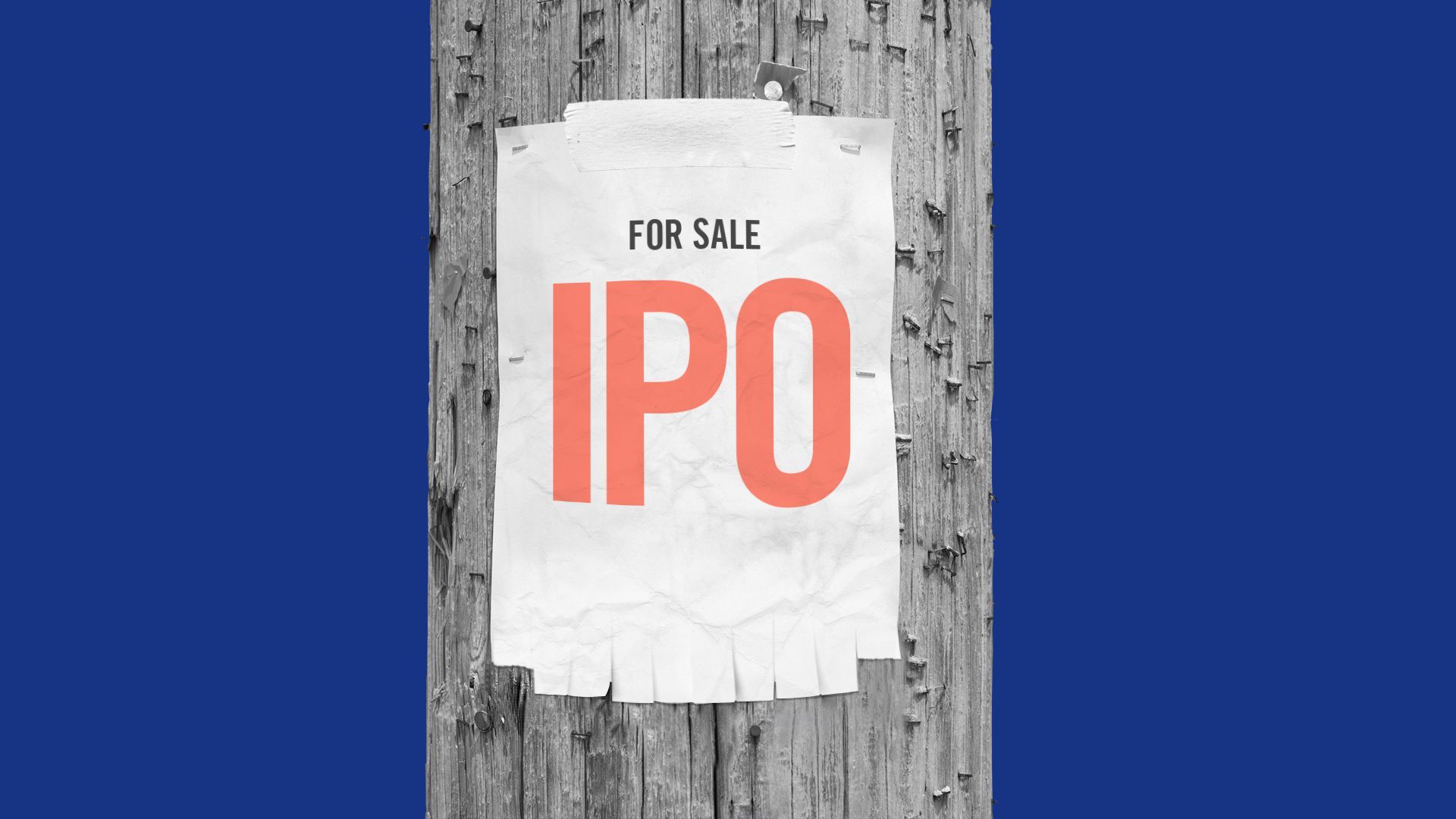 While the U.S. saw a precipitous decline in IPO activity last year, there could be a silver lining in the near term for companies waiting on the sidelines, according to an EY report on global IPO trends.
Why it matters: IPO activity in the Americas sank to a 13-year-low by volume and a 20-year-low by value after 2021's hot streak, effectively shutting one exit option for investors.
Proceeds made from IPOs sank by 95% year over year, while the IPO count fell by 76%.
Zoom in: Consumer products represented 7% of global IPOs by volume, per the report, down from 8% in 2021. Retail made up 3%, remaining roughly the same compared with the prior year.
Consumer staples represented 6%, up from 5% in the year prior, a reflection of consumers' priorities during a time of high inflation.
Meanwhile, consumer products raked in just $4.8 billion in proceeds last year, down from $24.4 billion. Consumer staples generated $5.2 billion, in contrast to $17.8 billion in 2021. Retail notched $7.7 billion in 2022, down from $15.1 billion in the previous year.
Grocery delivery startup Instacart, which delayed its IPO plans, made several valuation cuts last year, including most recently to around $10 billion, per The Information, 20% lower than what it had in October and about 75% lower than what investors paid in 2021.
What's next: With the global market starting to see lower volatility coupled with the expectation of a slowing or winding down of interest rate hikes this year, "more favorable conditions seem to be set in place for the global IPO activities to regain greater momentum by the second half of 2023," EY says.
What they're saying: A number of factors need to align to bring the IPO market back: inflation and interest rates, economic growth, regulation, and interest rates to name a few needs to be trending in a positive direction.
Yet once market volatility subsidies and investor confidence returns, the IPO market may come back.
"Companies focusing now on public company readiness will maximize optionality for when markets re-open," says Rachel Gerring, an EY Americas IPO leader, in the report.
Of note: As Axios' Dan Primack noted last month, that's the expectation by IPO experts who project more action in the back half of the year.
"Particularly after some private tech companies have already taken their valuation medicine via down rounds of heavily-structured financings," he wrote.
Go deeper