Disney's Iger downplays possible linear TV sale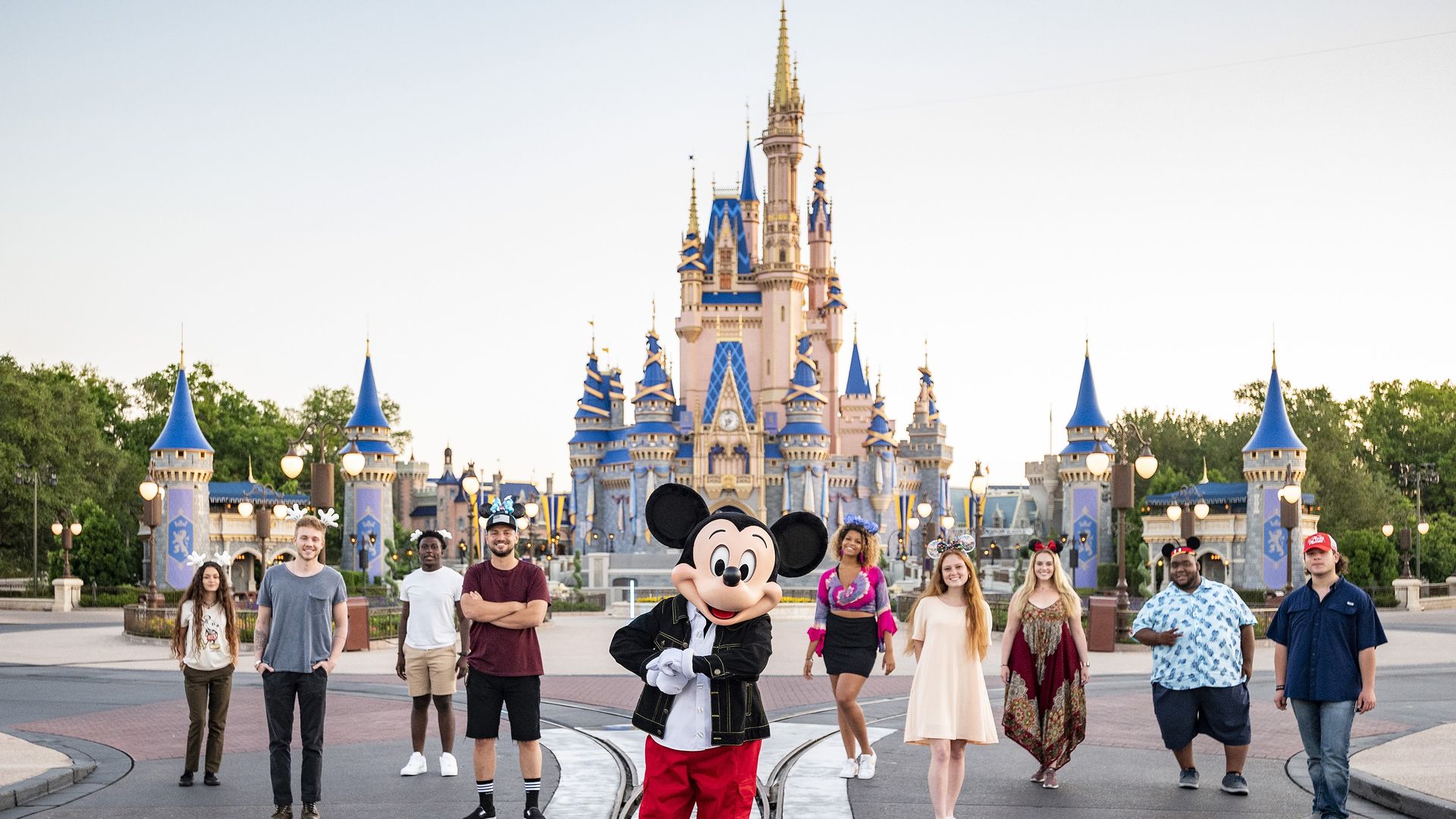 Disney CEO Bob Iger changed his tune just a bit yesterday when asked about the future of the company's linear TV business.
Why it matters: Any sale of that business would be worth billions of dollars and attract a broad range of suitors.
Details: Iger sat down with CNBC's Julia Boorstin after Disney issued earnings, and he covered a lot of ground when it comes to the various deals the company has on its plate.
One takeaway from the interview was Iger backing away, a bit, from the stance he appeared to be taking in July that the linear TV business was, basically, on the auction block.
Iger told CNBC's David Faber in that interview that the linear unit "may not be core" and that the company is going to "look expansively" for opportunities there. Wall Street and the media (Axios included) read that as a for-sale sign on that division.
Yes, but: Iger appeared to back a bit away from that interpretation in his interview with Boorstin.
She brought up the July interview and reminded Iger that he said at the time that he was exploring the sale of linear TV, and the CEO pushed back slightly. His initial response was clarifying that he basically said anything was on the table regarding that business, adding that "we do this a matter of course for all of our assets."
Then he implied that after a close look over the last few months, whatever sale intention that was present in July had eased off a little.
"We've uncovered a number of really interesting opportunities to reduce costs and improve the business, and in fact, you have to look at the business in terms of its strategic value to the company, too, not only its financial value. And by the way, it is profitable still for the company, but it provides a lot of strategic support for ESPN."
Zoom in: Iger listed the ways in which that support can occur with ESPN and noted that ABC itself has a lot of sports content.
Be smart: Don't be took quick to think that Disney's linear TV business is the subject of banker decks and slide presentations being sent to suitors. Iger finished off the question with this:
"So we are looking in an open-minded way, but that shouldn't in any way suggest that anything is imminent, and it should suggest that as part of the ongoing process we are very, very realistic about the marketplace and the future of those assets, but we also are very mindful of the value to the company today and possibly into the future."
Go deeper