Disney considering sale of non-ESPN linear TV assets, Bob Iger says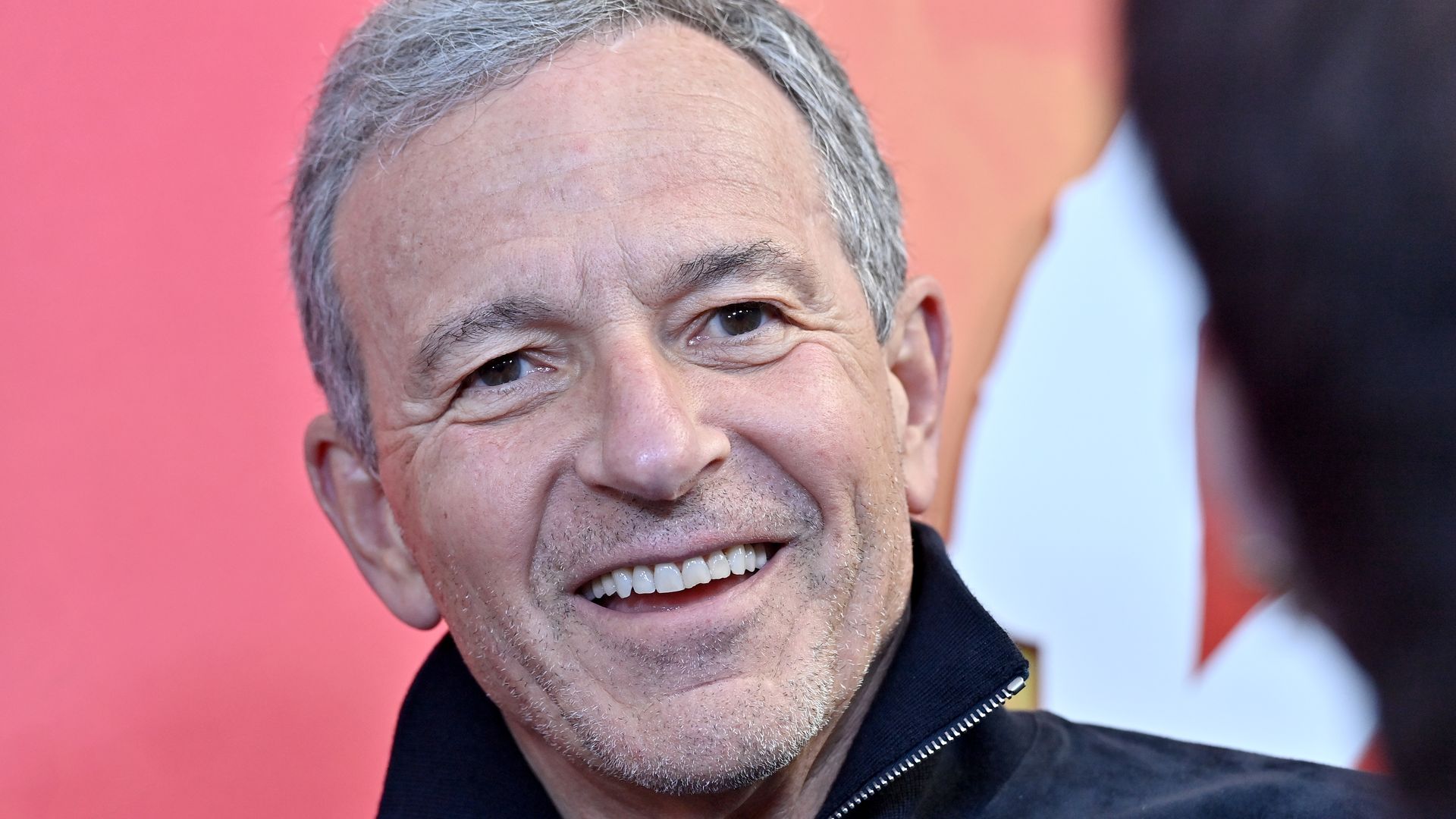 Disney is weighing a sale of the company's linear TV business including broadcast network ABC, though it still plans to keep ESPN, CEO Bob Iger told CNBC.
Why it matters: Since returning as CEO last year, the industry has been waiting for Iger, one of media's biggest dealmakers, to make his first big move when it comes to the company's assets. Thursday's interview from Sun Valley shed light on the timing and scope of such a move.
The big picture: Linear TV has been a media company cash cow for decades, but is circling the drain as cord-cutting continues to erode it.
The percentage of people in the U.S. who subscribe to cable TV is the lowest it's been since 1992.
"We're going to look expansively about opportunities," Iger told CNBC's David Faber during an interview on the sidelines of the Allen & Co conference in Idaho. When Faber pressed if this means a sale, Iger demurred but added that linear TV "may not be core" to Disney anymore.
"The distribution model, the business model that forms the underpinning of that business — and that has delivered great profits over the years — is definitely broken," he added.
Yes, but: One linear TV asset that doesn't appear to be on the sale block is ESPN, which Iger said "we're looking at very differently."
Part of that is because live sports can still draw big audiences on TV, even as ESPN's TV business remains just as challenged as other linear TV assets.
Disney plans to roll out a full-fledged streaming version of ESPN, Iger confirmed, though he wouldn't say when.
Of note: Iger's tenure as Disney CEO was extended through 2026 on Wednesday.
"When I came back, one of the things I discovered was that the disruptive forces that have been preying on that business for awhile are greater than I thought," he said.
Tim Baysinger co-authors the Axios Pro Media deals newsletter. Sign up now.
Go deeper