Mood Media acquires audio ad network Vibenomics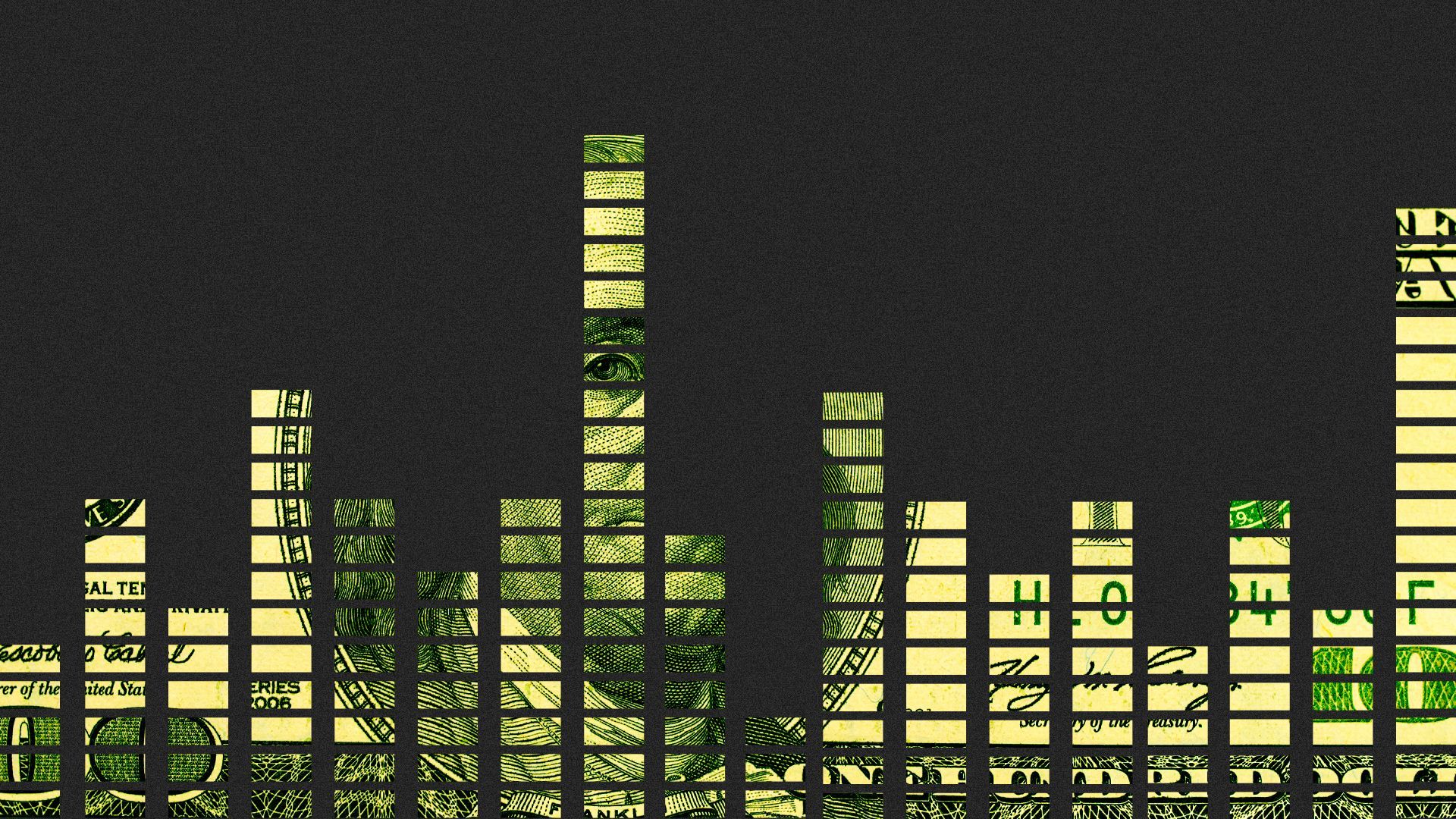 Mood Media has acquired Vibenomics to expand its in-store marketing business, company executives tell Axios.
Why it matters: Companies are continuing to invest in the rapidly growing retail media sector, a segment where retailers market their products in-store or online. Mood Media and Vibenomics specialize in supporting brick-and-mortar stores.
How it works: Mood Media helps retailers and other venues provide on-site experiences including music, digital signage and scents. It supports 500,000 locations and reaches more than 150 million consumers in more than 140 countries.
The company works with more than 850 enterprise brands including Nike, McDonald's, Marriott, CVS Pharmacy and Whole Foods.
Financial details of the deal were not disclosed.
Details: When Vibenomics raised its Series B last May, it worked with clients in more than 6,000 locations. The combination can accelerate growth by expanding its ad network to Mood Media's clients.
"Scale is everything when it comes to advertising," Vibenomics CEO Brent Oakley says. "Even though we have the best software to run in-store advertising, we still needed to scale."
Vibenomics had raised $32 million. The company's 40 employees are all joining Mood Media, which already had 1,200 employees. Oakley's new title is executive vice president, advertising solutions at Mood Media and president of Vibenomics.
"Retailers exist on very low margins, and it's an insanely competitive environment," Mood Media CEO Malcolm McRoberts says. "80-odd percent of [purchasing] decisions are made in-store."
Catch up quick: Private equity firm Vector Capital acquired Mood Media in 2021 and appointed McRoberts as CEO. Prior, the company had gone public and later delisted and filed for Chapter 11 bankruptcy.
Last year, Mood Media generated more than $300 million in revenue.
"Ultimately the brick-and-mortar, the on-premise world will survive because it creates a different experience," McRoberts said in January at Solomon Partners' Media and Entertainment Summit. "Everybody predicted the internet would kill it. COVID would kill it. No, it didn't."
Go deeper