Vibenomics raises $12.3M for retail audio ads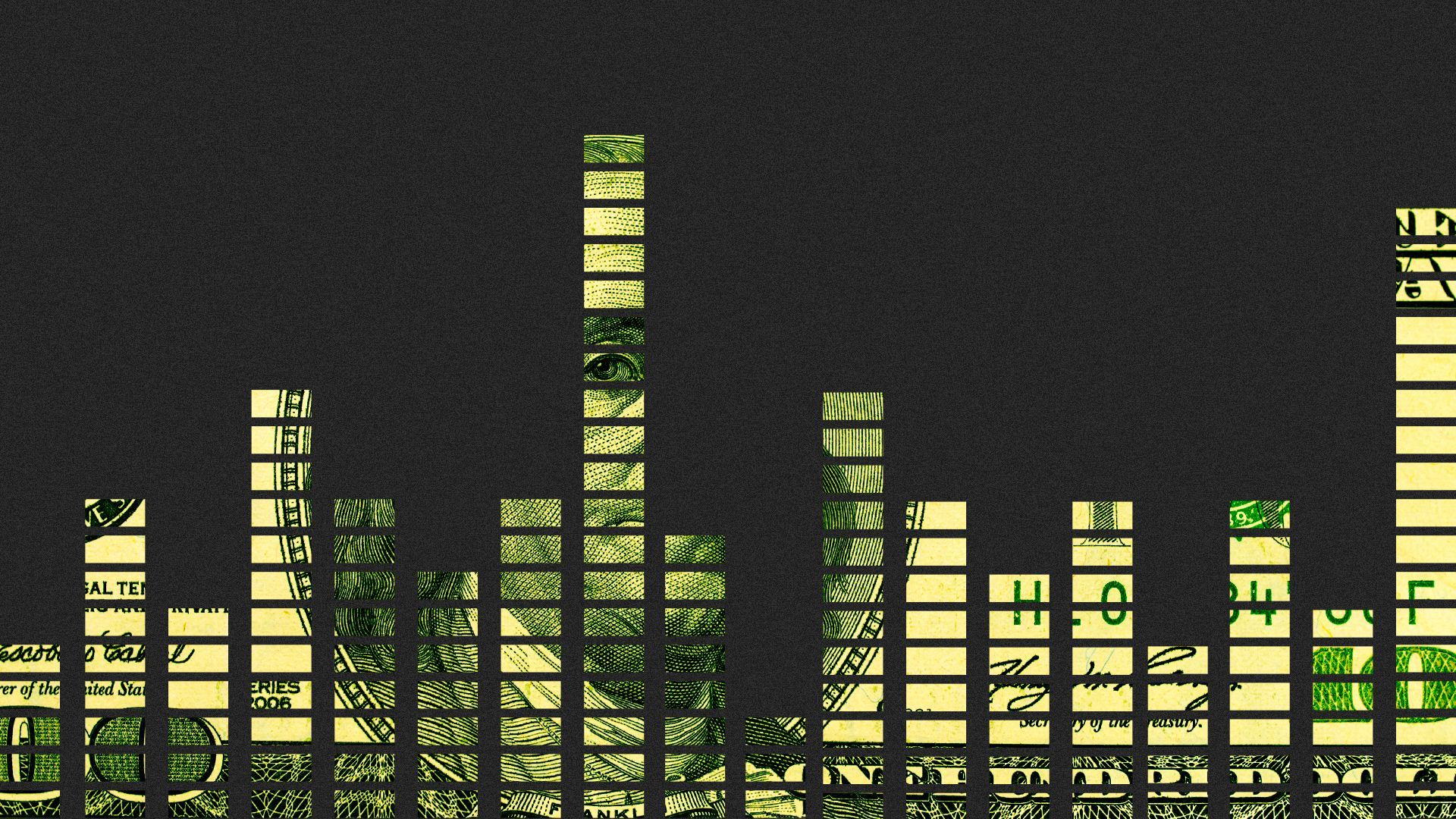 Vibenomics, an Indianapolis-based retail audio advertising company, has raised $12.3 million in series B funding, CEO Brent Oakley tells Axios.
Why it matters: Audio ads, piped through store speakers, target consumers making a physical purchase in a brick-and-mortar retailer. It's a more direct form of advertising than other mediums.
Details: Panoramic Ventures led the round. Oakley declined to disclose the round's other investors and the valuation. It's raised just over $30 million in total.
"M&A activity around this space is really, really intense right now because people see the value of on-premise advertising. 84% of people still go into retail centers to buy their groceries and get their products. We don't see that changing anytime soon," Oakley says.
Catch up quick: Oakley wasn't always an ad tech executive. As co-founder of Prime Car Wash, Oakley tried to make the experience of waiting for a car wash more enjoyable by making his own radio station. In 2016, he launched Fuzic.
By the numbers: Vibenomics works with more than 6,000 locations across 49 states and on a monthly basis reaches 120 million customers. It plans to grow to more than 20,000 locations by the end of 2023.
Its advertising clients include Heineken, Red Bull and more than 180 other CPG brands.
Vibenomics has about 40 employees and expects to increase that by 25% by the end of the year.
Go deeper