Out-of-home media brands pitch post-pandemic growth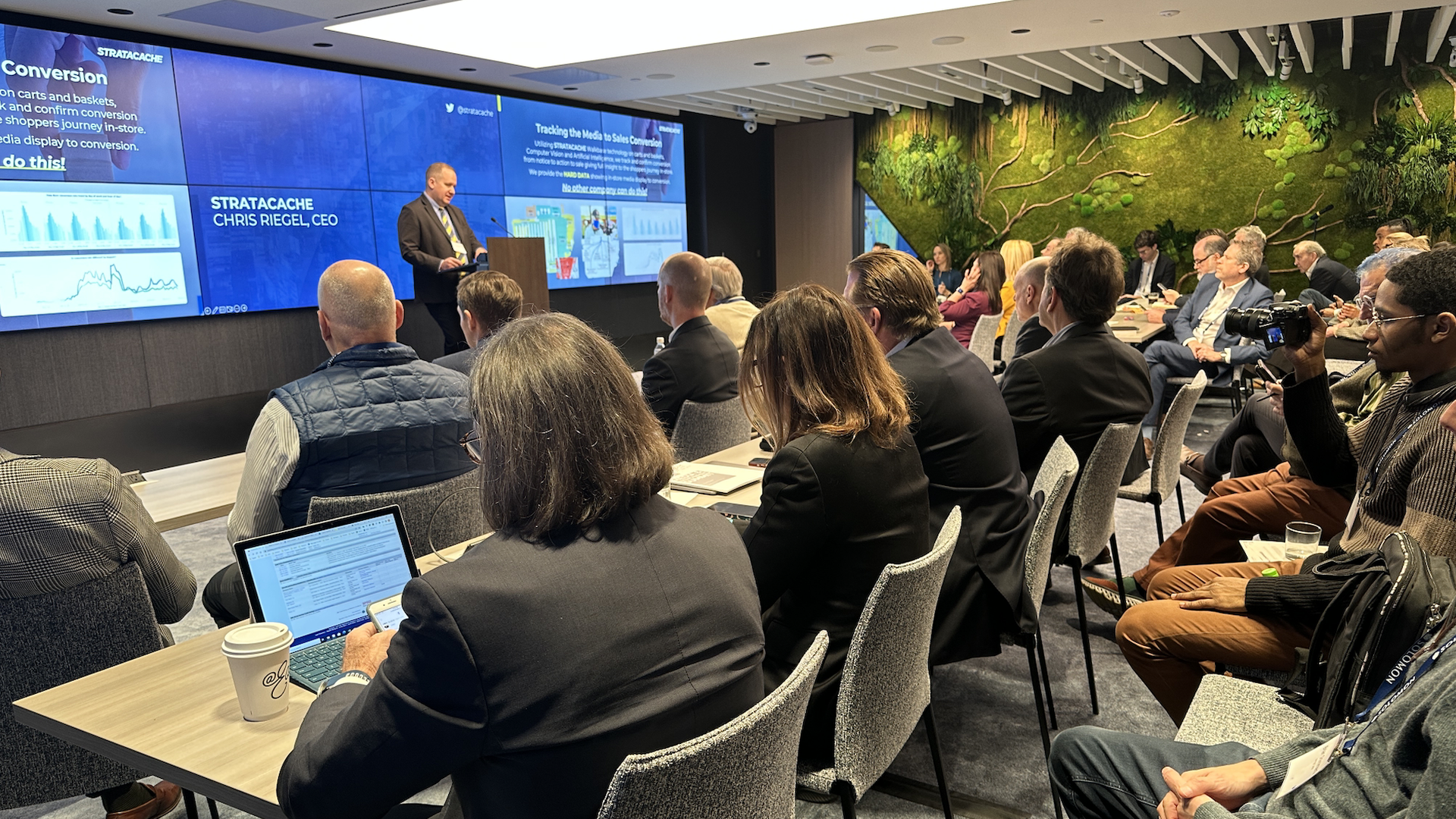 Despite the lack of sunlight in the basement of a Midtown Manhattan high-rise, presenters and attendees at Tuesday's Solomon Partners' Media and Entertainment Summit had sunny dispositions.
Why it matters: A key takeaway from the event was that experiential businesses and those in out-of-home advertising have stronger post-pandemic market positions and are poised to strike deals.
Details: A mix of mostly industry executives, investors and consultants filled the crowded room on Tuesday. A few who spoke to Axios said they were there because they're seeking out partnerships, and potential acquisitions.
"It's not a totally dead market," one executive noted, referencing last year's slowdown in media deals.
Growth factors mentioned on Tuesday included the notion that out-of-home ad businesses have created, by becoming more digital, both a higher value and a lower barrier to entry for ad buyers.
Captivate CEO Marc Kidd said that the revenue for his business, which owns a network of displays in elevators and lobbies, dramatically increased after expanding programmatic ad buying two years ago.
One of the sector's selling points continues to be offering contextual ad placements, as Atmosphere CFO Mike Grisko said during his presentation about the company's streaming TV service for businesses.
What they're saying: Last week, as Solomon was prepping for the event, Axios sat down with Mark Boidman, the firm's head of media and entertainment.
He said Solomon's practice is focused on the physical world of media, which includes screens inside elevators, at gas stations and on electric vehicle chargers, and advertising on billboards and in movie theaters.
"We're big on [the sector] because you can't turn it off. You can't skip it. You can't block it, and it can be measured now," Boidman said.
Of note: A few hours before the event began, Providence Equity Partners announced it acquired a multi-decade lease for nine Times Square billboards. Solomon acted as financial advisor to the seller, Universal Branding Group, on the deal.
Go deeper