Deal value in media and entertainment dropped 61% in 2022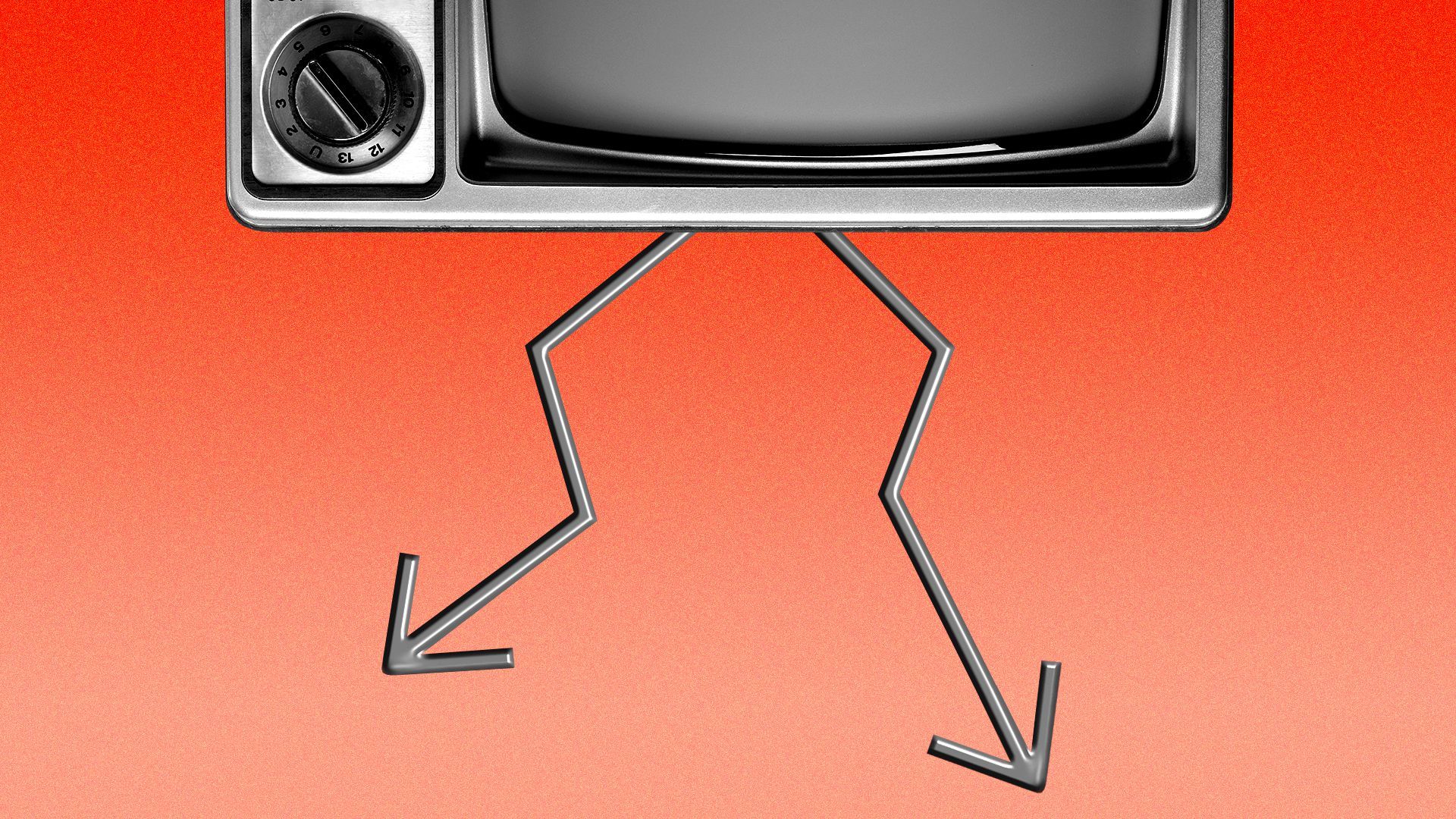 The deal value of media and entertainment M&A plunged in 2022.
Why it matters: Nielsen going private and private equity flooding Hollywood were among the year's notable M&A stories. Still, persistent economic jitters will keep dealmaking in the sector in the dumps.
By the numbers: Deal value in the sector dropped 61%, to $142.7 billion, compared with the previous year, per Refinitiv.
The number of deals in the sector dipped 10%, to 3,247.
Deal value in the telecommunications sector dropped 35%, to $122.9 billion.
Of note: Not all sub-sectors were down. The deal value and volume in advertising and marketing were up 79% and 7%, respectively.
Zoom out: Overall global deal value and volume were down 38% and 18%, respectively, compared with 2021, Dan Primack writes.
Q4 was the year's slowest quarter, a stark contrast from its being the busiest in the previous two years.
The bottom line: The industry's M&A slump tracked the broader market drop that started at the top of the year. Here's Refinitiv's H1 report.
Go deeper