Exclusive: Psychedelic startup studio Beckley Waves doses $3M seed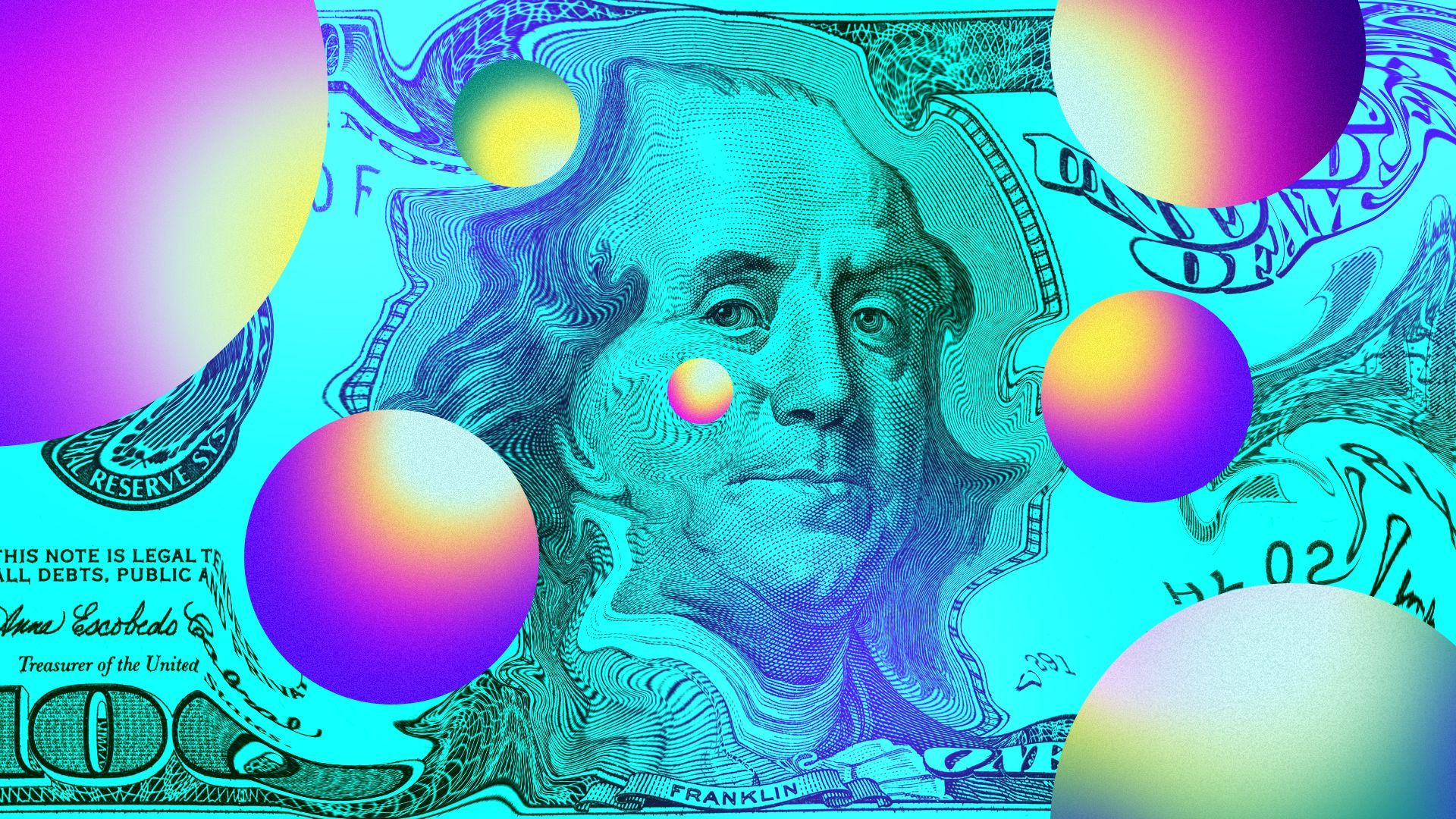 Psychedelic startup incubator Beckley Waves dosed $3.3 million in seed funding, partner Daniel Love tells Axios exclusively.
Driving the news: Boosted by hopeful research, continued investor interest and an increasingly friendly regulatory milieu, market appetite continues to grow for companies focused on psychedelic-based mental health treatments.
How it works: The London-based venture incubator backs startups spanning therapy, education and software.
Some areas the firm is eyeing include training and public education, community-building and research into other potential therapeutic applications for psychedelics, such as ADHD, autism, eating disorders and chronic pain, per Love.
"When robotic surgical tools came out, you had surgeons who were unused to that modality. Similarly, there's a lot of therapists and great mental health providers, but many have less experience in this new way of working," Love says.
Details: Investors include the Joe and Sandy Samberg Foundation, Satori Neuro, Evolve Ventures and Foundation, Bridge Builders Collaborative, 1440 Foundation, Austin Hearst and Asia Agnelli.
Beckley intends to use the capital to launch roughly two companies and "make a handful of strategic investments," says Love.
Love expects Beckley to raise a Series A sometime in 2025.
By the numbers: Investment in the hallucinogenics-for-mental-health sector rose from just $62 million in 2019 to $617 million in 2020, and hit a peak of $1.6 billion in 2021, per Bloomberg.
And while funding dropped precipitously last year to $570 million, Love says he foresees "some notable companies" setting the stage for a "new paradigm of mental health care" within the next 5-10 years.
"Even if this is a psychedelic winter, it feels like the green shoots are coming," says Love.
🌊 One fun thing: The name Beckley Waves was chosen "to resemble a wave spreading impact into the universe," says Love. "It's about the ongoing ripples it creates."
What's next: "For us, it's not just psychedelics," Love says. "In some ways that's a foothold. Ultimately, we want to help people that are suffering [and] help people thrive more, so if psychedelics are a jumping-off point, meditation and other forms of conscious exploration are also important."Psychedelic startup incubator Beckley Waves dosed $3.3 million in seed funding, partner Daniel Love tells Axios exclusively.
State of play: Dozens of psychedelic startups have received venture funding in recent years, from those providing support for traditional providers to take on psychedelic-assisted therapy to those applying AI to psychedelic drug development. For example:
This January, Ketamine-assisted therapy infrastructure startup Journey Clinical, one of Beckley's portfolio companies, closed an $8.5 million Series A.
Last December, Enthea, a benefits provider for psychedelic-assisted therapy, raised $2 million in seed funding.
In February 2022, Mindstate, an AI-powered psychedelic drug discovery startup, collected $11.5 million in seed funds.
Go deeper