Exclusive: Bold inks $17M Series A for clinical exercise programs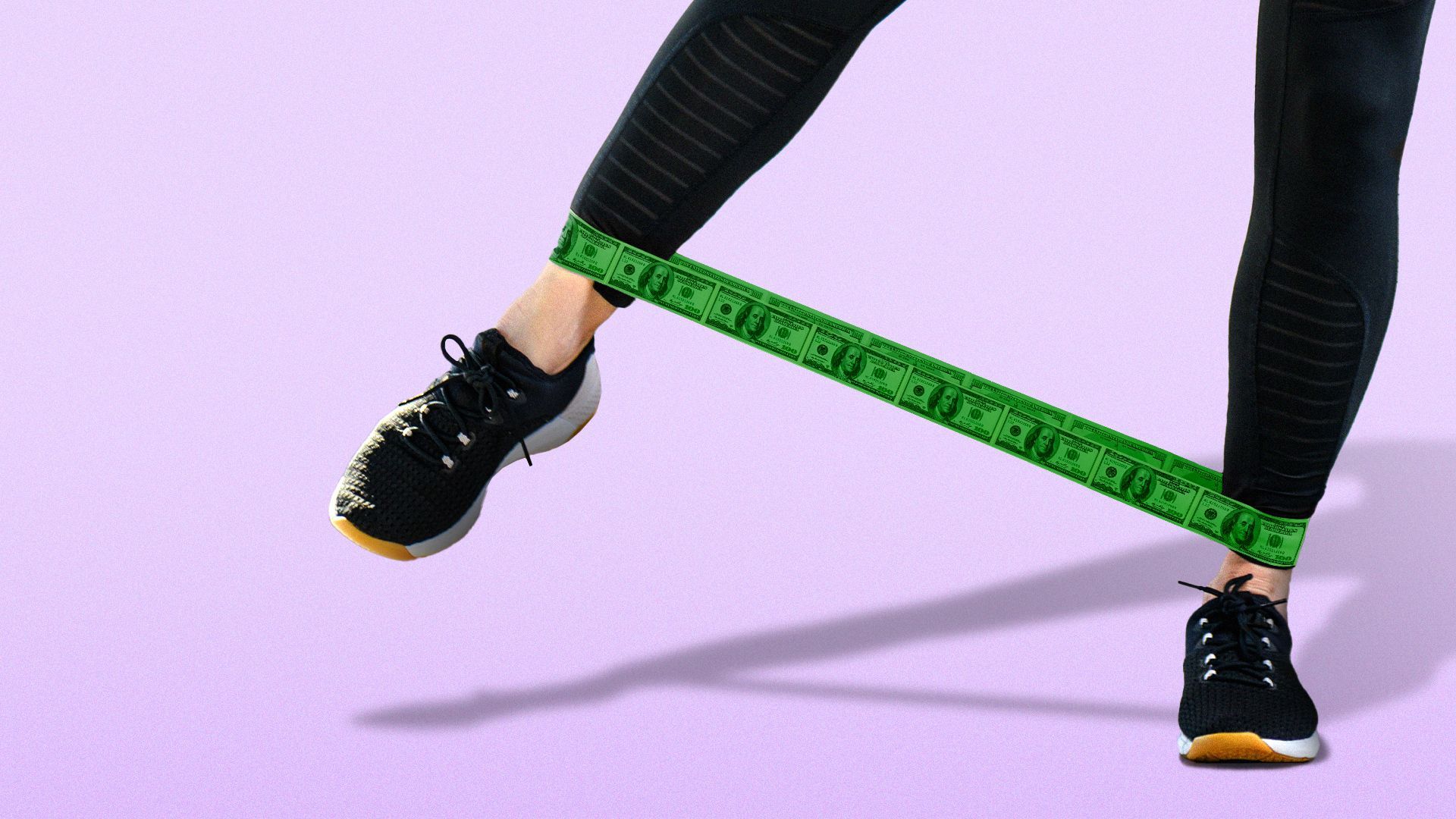 Bold, a provider of virtual exercise programs for Medicare Advantage members, inked $17 million in Series A funding, CEO Amanda Rees tells Axios exclusively.
Why it matters: The meteoric rise of Medicare Advantage plans and a booming elder population have underwritten increased investor interest in healthy aging.
A quarter of older adults in the U.S. fall each year, costing the health care system roughly $50 billion — yet few resources exist to prevent them.
"We've seen the numbers where Medicare is spending more on falls than on cancer, but you don't hear of companies tackling falls," says Rethink Impact managing partner and Bold investor Jenny Abramson.
How it works: Based in Los Angeles, Bold partners with Medicare Advantage plans, dual eligible plans and health care providers to offer members personalized exercise programs tailored to their needs.
While a member with multiple chronic conditions might get a series of seated, brief exercises, someone who is moderately active might be enrolled in longer standing movements.
Plans are delivered in a virtual class format and are designed to be done asynchronously.
In 2021, Bold published a small study of 65 people in the Journal of Medical Internet Research linking participation in the program with increased overall weekly minutes of physical activity and a decreased rate of falls.
Details: Rethink Impact led the round, bringing the company's total raised to $27 million.
New backer Samsung Next and existing investors Andreessen Horowitz, Khosla Ventures, GingerBread Capital and Primetime Partners joined.
Bold is putting the funds to use growing its team and adding more partners.
Asked when Bold would collect a Series B, Rees said it was "not the top focus right now."
The backstory: A dancer, engineer and caregiver, Rees knows the power of movement.
Rees became a caregiver for her grandmother in her 20s and learned to navigate the twists and turns of the health care system as she helped her to recover from falls, address dementia and transition her from one place of care to another.
What they're saying: "There's more opportunity in a world that's transitioning to value-based care and taking on risk to actually make a case that's not pay out of pocket," Rees says.
State of play: A wealth of senior-focused venture-backed players are focused on helping them to navigating existing benefits, but Bold and Mighty Health are some of the only players offering their own exercise programs.
Go deeper