Exclusive: Duos raises $10M to help seniors use health benefits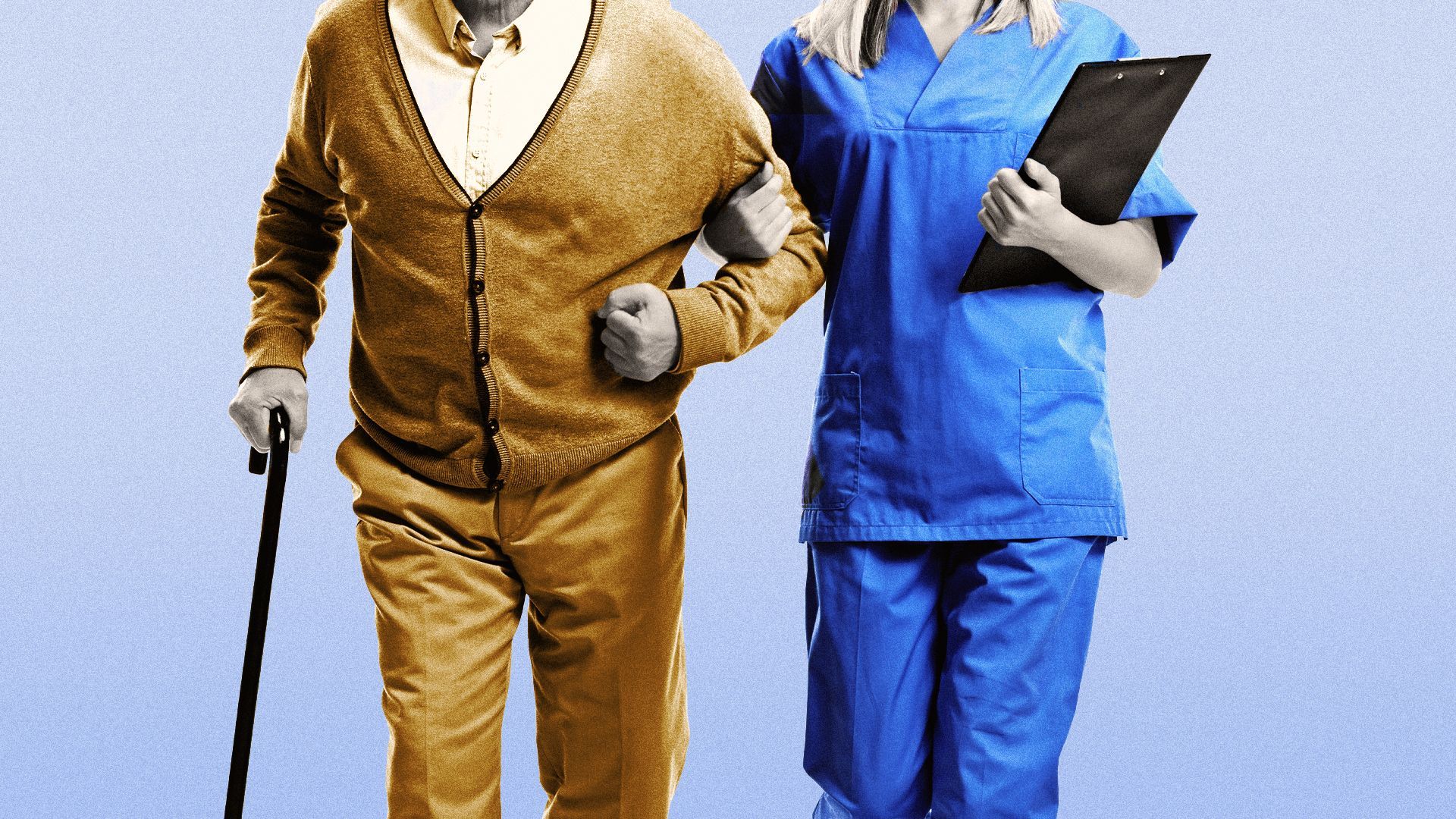 Senior benefits navigation startup Duos raised $10 million, CEO Karl Ulfers tells Axios exclusively.
Why it matters: Many older adults in the U.S. lack fundamental social services like access to healthy food and transportation — benefits that often go overlooked within health plans.
Details: Primetime Partners, SJF Ventures and the Aging Innovation Fund led the undesignated funding round, which follows Duos' $15 million Series A last April.
"We're looking at this as an extension to our Series A rather than a Series B because we've established good traction and this capital is focused on building out the platform and investing on the marketing and growth side," Ulfers says.
Ulfers declined to say when he foresees Duos raising a Series B but said the company is "at least a couple years out."
How it works: The New York-based company helps direct seniors and caregivers to existing, unused benefits with an AI-powered navigation engine that helps prioritize such benefits based on need.
The company contracts with Medicare Advantage (MA) plans and assigns each member a dedicated personal assistant, or "duo," that coordinates the services. It also offers its services on a SaaS-based model.
Many of the services Duos facilities include so-called social determinants of health (SDoH), such as transportation, food delivery or home cleaning.
Duos is "basically a database plus a recommendation engine that allows for immediate gratification that there's an answer to your question," says Duos investor and Primetime Partners managing partner Abby Levy. "And they do it without all the health care speak."
What they're saying: "We talk a lot about how 'it takes a village' but I think we forget that our health plan, on our behalf, has been amassing pieces of that village for us," says Levy.
Duos is "pushing out from the health care portal everything you should know about. They basically bring the village to you."
Be smart: Regulatory changes enacted by CMS in 2020 enabled MA plans to offer an expanded range of services under the category of Special Supplemental Benefits for the Chronically Ill (SSBCI). Those benefits include many of the kinds of services Duos offers.
By the numbers: A recent Kaiser Family Foundation analysis concluded that every year, 57% of Medicare enrollees don't assess their coverage options, in part due to comprehension difficulties.
That percentage is higher among those aged 85+, those with lower incomes, people with lower education levels and people in fair or poor health, the report found.
State of play: Developers of insurance- and benefits-navigation platforms are attracting fresh venture interest as markets such as Medicaid and Medicare Advantage become increasingly competitive. For example:
The bottom line: Duos aligns with payers' acknowledgement that non-clinical social services are crucial to managing chronic conditions and keeping aging adults out of costly care environments.
Go deeper